Redseven Amplification Live Interview & Q&A
Published on 18 January 2022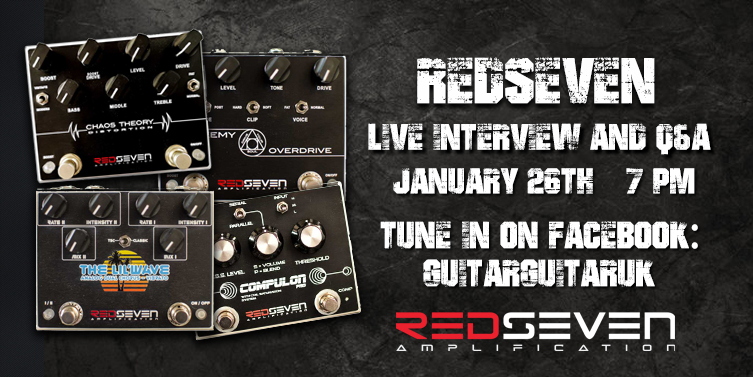 RedSeven Amplification are a boutique amplifier and pedal maker based in Italy. They make some incredible products, from their all tube Leviathan amplifier which is a high gain monster from the deep, to their compact pedals like the lush 80's voiced "Lil'Wave" chorus and the versatile "Chaos Theory" distortion. With a full range of awesome tone machines, we've been keen to chat with them about their gear and we're pleased to share that head honcho Luca is joining us to do exactly that!
How to Tune in
We are excited to be joined by Redseven on January 26th at 7pm for a livestream interview and Q&A to get the full scoop on these awesome amps and pedals. Tune in and have your questions ready, we're about to take a journey into tone...
Click here to join us on Facebook on the official guitarguitaruk page.