Win 2 tickets to Duran Duran gig at OVO Hydro in Glasgow!
Published on 05 April 2023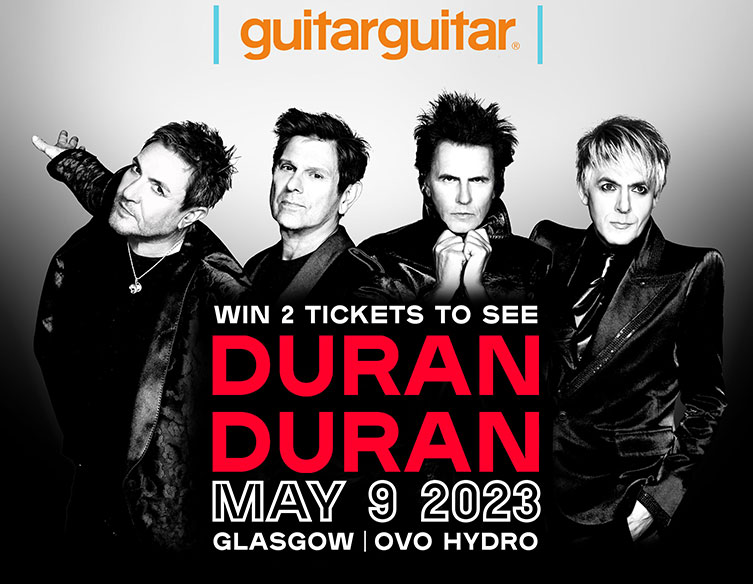 Birmingham new wave rockers, Duran Duran, have been going strong for 4 decades now and they show no sign of slowing down. We've watched their popularity sky rocket during the golden era of MTV, we watched them go big with the Bond theme song A View To A Kill. Then we watched them break up and get back together only to produce some of the greatest hits to ever grace the UK and US charts. We watched their high-end concept videoclips Come Undone and Ordinary World multiple times. But have we seen them live? If the answer is no, guitarguitar is here to change that!
Win 2 tickets to Duran Duran gig at OVO Hydro in Glasgow
We're giving away a pair of tickets to see Duran Duran live on the 9th May at OVO Hydro in Glasgow as part of their Future Past tour. All you need to do is fill in our competition box provided below and keep your fingers crossed! One lucky winner will be announced on May 1st and contacted via e-mail. Don't worry though, if the anticipation is too much for you, there are still tickets available for purchase which you can bag yourself here: duranduran.com/tour
Good luck!