Seymour Duncan TS-2S Triple Shot for Les Paul Set Black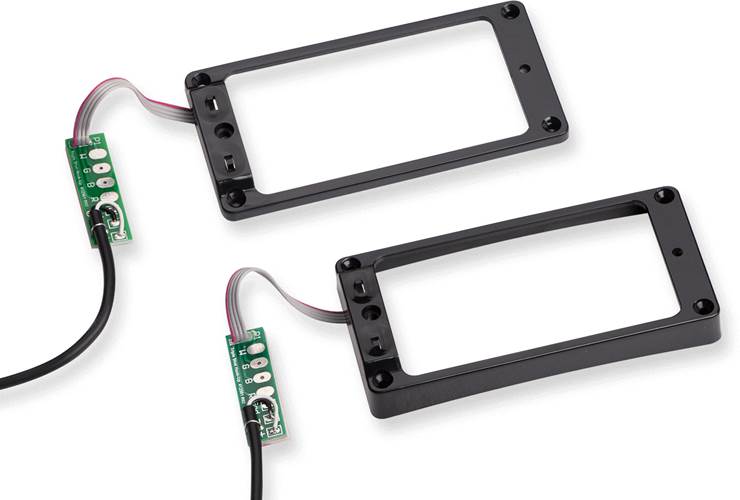 £55.00
Order before 12PM for Delivery Tomorrow
Manufacturer's ID: 1611806-05-B
Wiring mods made easy with four different sounds at tips of your fingers. This is a neck & bridge set of the arched 'Les Paul' style rings in black.
Specification
The Triple Shot switching mounting ring is amazing for a variety of reasons.
You get tons of tonal variety from the four different sounds it gives you (splitting to either coil, series operation, and parallel operation). You are able to easily switch between the various sounds with just the flip of your finger. No more reaching for push/pulls: there are two small slider switches at the low E-string edge of the ring for easy access. And, the Triple Shot is incredibly easy to hook up. No more fumbling with push/pull or mini-toggle connections—the Triple Shot's color-code labeled solder pads are a snap to solder up. Imagine having coil splits on your 335 without having to pull the harness, and struggle to get the pots back in the right place? One ring for each pickup means four sounds per humbucker.
The combinations are almost endless.
This is a set of arched, 'Les Paul' versions in black for guitars that use traditional Gibson-style mounting rings. With this version, there are separate neck and bridge models, just like with traditional mounting rings.