Roland WPM-10 Wearpro Mic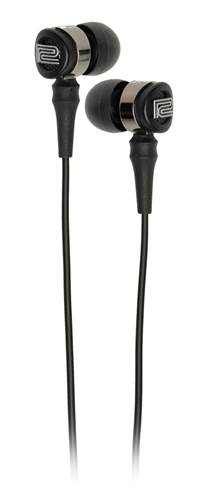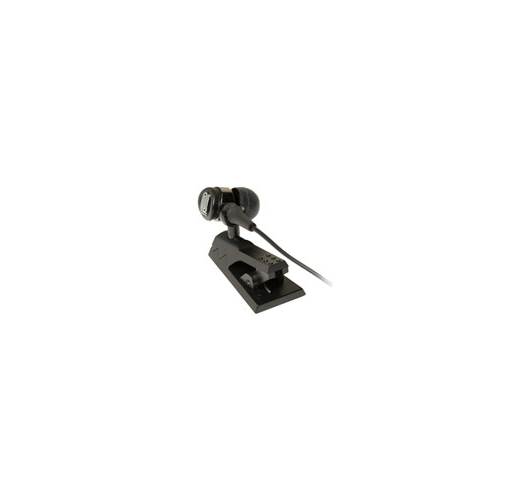 £39.00
Order now for Delivery on Friday
Manufacturer's ID: WPM-10
What we say:
These clever binaural microphones are designed specifically to be used with GoPro' Hero range of cameras. Wear them like headphones to get a truly binaural sound recording in high quality audio with no additional gear needed.
The WPM-10 WearPro steals it's power from the camera (simply connect them to the mini USB input on the GoPro) so you don't even need to find batteries! These are not earphones though so please realise that you can't listen to playback on these: they are very much highly specialised microphones.
Bring a new level of audio interest to your dynamic GoPro film making with the WPM-10 Binaural headphones.
Specification
Capture amazing 3D stereo sounds with the binaural recording effect
Compatible with GoPro's HERO3, HERO3+, and HERO4* cameras
Easy to use—just place in your ears and connect to the mini-USB jack on the HERO camera
Ultra-small condenser mic units deliver high-quality sound
Powered by the connection to the GoPro camera, eliminating the need for batteries or external power
Included clip mounts enable use for webcasts, interviews, and music
Open-air structure allows outside sounds to reach your ears, providing safety while recording in crowded environments
This product is not waterproof, and does not provide earphones functionality.
*The WEARPRO Mic is not compatible with the HERO4 Session camera.  
Envelop Your Audience in a First-Person Soundtrack
With their portability and great imaging, GoPro's HERO3, 3+, and 4 cameras are wildly popular for shooting personal action videos. The WEARPRO Mic is the perfect audio upgrade for your camera, bringing more first-person realism and excitement to your live-action images through the magic of binaural sound. HERO cameras also excel for everyday recording and live video streaming, and the WEARPRO Mic delivers excellent results for vloggers, camera enthusiasts, and anyone who wants high-quality audio to accompany their GoPro videos. 
Note: The WEARPRO Mic is not designed for use in situations where the microphone elements are directly exposed to extreme airflow noise, such as motorcycle riding, skydiving, and other high-speed activities.
What is Binaural Recording?
The WEARPRO Mic's convenient wearable design enables binaural audio capture, a unique recording technique that recreates the way we hear sounds in our environment. By recording the audio source with microphones placed at each ear, listeners using stereo headphones or earphones enjoy a truly realistic 3D audio experience, with sounds coming from all directions in a simulated 360-degree space. Audio recorded with the binaural process also sounds great when played through freestanding stereo speakers, but the multi-dimensional effect is more present with headphones and earphones.
Quick Connection via Mini-USB
Convenient and easy to use, the WEARPRO Mic connects directly to the mini-USB port on a HERO3, 3+, or 4* camera, with no conversion cables or adapters required. The mini-USB connection is secure and simple, providing streamlined operation during the most active video shoots. (If you're using a protective cover on your HERO camera, make sure that it provides access to the mini-USB port.)
*The WEARPRO Mic is not compatible with the HERO4 Session camera.
High-Quality Condenser Mics
True to the respected Roland name, the WEARPRO Mic delivers audio performance you can trust. Ultra-small electret condenser microphone elements provide high-quality sound not only for binaural recording, but for standard stereo recording as well. The WEARPRO Mic is driven by plug-in power from the GoPro camera, eliminating the hassles of batteries and external power supplies.
Handy Accessories for Increased Versatility
With the two included clip mounts, it's simple to use the WEARPRO Mic for everyday recordings like webcasts, interviews, and stereo music capture. Just snap the mounts on and clip the mic elements anywhere you need them—to clothing, music stands, a selfie stick, you name it. Two windscreens are also included, as well as four different rubber sleeve pairs to fit ear sizes from kids to adults.
Open-Air Design for Safe Recording
When shooting videos in crowded settings, being aware of environmental sounds like moving vehicles and pedestrian traffic is critical for safety. Thanks to the open-air structure of the WEARPRO Mic design, outside sounds are never blocked from your ears, allowing you to remain audibly connected to your surroundings at all times.