Blackstar ID Core 10 V2 Black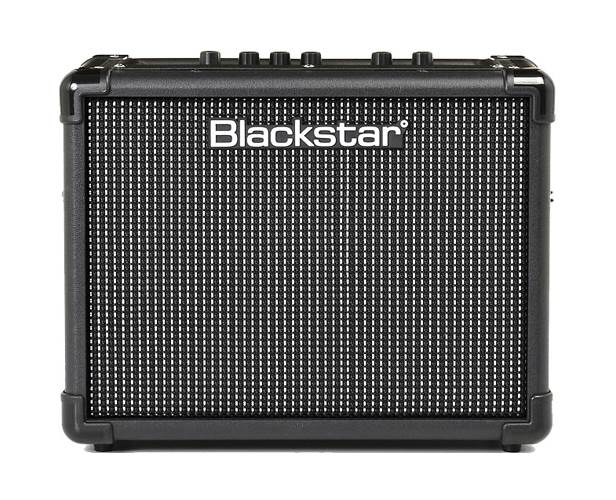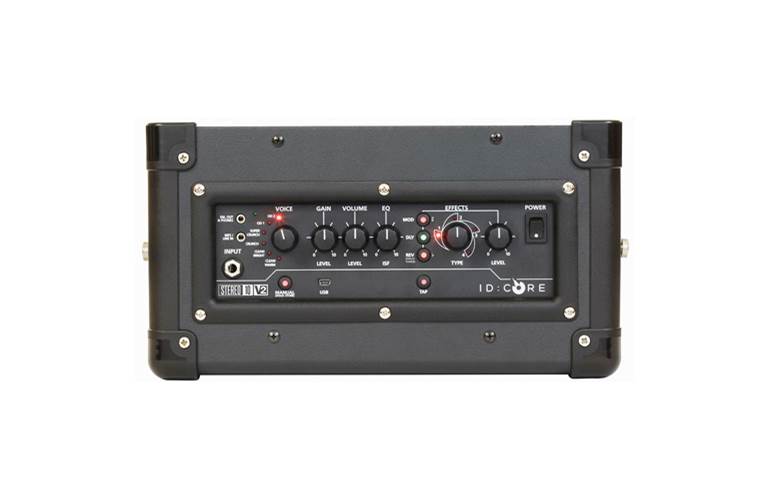 Image Gallery


£99.00
Order before 1PM for Delivery Tomorrow
Delivery Tomorrow
With 1 hour Delivery slot
Frequently Bought Together
Manufacturer's ID: ID:Core Stereo 10
The ID:Core Stereo 10 V2 is a 2x5W ultimate entry level guitar amplifier. Incredible tone and flexibility is accessed by a simple and intuitive control set and delivered in SUPER WIDE STEREO to give an immersive playing experience that will have you hooked on playing guitar.
Specification
ID:CORE V2 represents the culmination of more than nine years' technical Research and Development. These amps have an intuitive control set like a traditional amp, but have the versatility of programmability. The unique controls allow you, the guitarist, to custom design your own sound. The unique and enhanced Voice control has six different channels - Clean Warm, Clean Bright, Crunch, Super Crunch, OD 1, OD 2. When used together with Blackstar's patented ISF control you can get the exact tone you're thinking of. The effects section delivers studio quality modulation, delay and reverb effects simultaneously that you can store with your sound.
Deep editing and storing of patches is simple using the Blackstar INSIDER software. Patches can be shared, uploaded and downloaded via the online community. The USB connector also allows you to record from your amp directly to your computer; new USB 2.0 functionality makes for easier recording and reamping, plus the ability to record just the preamp out for adding your own effects and cabinet emulation in the DAW/post-processing. An emulated output, MP3/line input and inbuilt panel-accessible tuner complete the package.
By using the unique Voice control and the patented ISF, ID:CORE Series amplifiers allow unparalleled flexibility and ease of use, enabling you to design the sound in your head and deliver it at home, in the studio or in rehearsal.
2x5W programmable combo
Super Wide Stereo
EQ with patented ISF
Voice - select from 6 classic channels
12 Stereo Effects
Store up to 6 of your sounds
Free INSIDER software
USB audio for pro recording capability
Stereo MP3/Line In with dynamic EQ for great sounding music playback
Speaker Emulated Line Out for silent practice or recording
Stereo speaker configuration
Mains powered via a separate PSU (Included)
Customer reviews
Overall Rating 4.7 (

79

reviews)
Amp works well, Good features
Still getting to grips with the hundreds of settings on offer but very impressed with the sound considering its size.
Great product.excellent value
Great little amp. Needed something small. Great sound, nice effects, very light so easy to love around and store/ get out when want to play.
Great sound and great value
Great little amplifier. You are getting alot for the price.
It?s fun, it?s small, it?s a practice amp and it?s a good price Would like a tone control knob thoigh
Great value. Lots of good features.
Like any purchase from guitar guitar it is a superb product, great sound at a great price
Fantastic sound quality and very cool settings and effects on the amp. Works very well and I have no complaints about it so far.
Very good sound,could do with more set up information
Perfect small practice amp
First proper amp and what better amp to start with. Love all the voice channels and playing about with the effects
Yet to start- but advised it is VFM- so cannot wait to start
Lots of features for an affordable amp.
Good sound, lots of features
Great for headphones would recommend
great sound delivered fast
Great little home use amp. Blackstar aregreat amps
Good product for the price
Sounds great. Just what I was after for playing in the house.
Does what it says on the tin.
I had no idea about which amp I wanted to buy and was given sound advise. Product is perfect for my needs
Great item at a great price with loads of buttons so my son is very happy
Nice amp but could do with better enclosed instructions
Really good value for money
Excellent value for Money.
It?s great for what I take is a practise amp. It?s got some great features that let you make all sorts of different sounds. You can connect your phone, headphones and it has a recording facility and you get some free software with it. It?s plenty loud for the house and I?m guessing you could use it in a small pub venue. Ask the guys at guitar guitar, they?ll know.
Amazing I love changing from blues to heavy metal
All very good quality equipment!
Nice sound, very portable and easy to use.
For money I?m happy with it. This is a first amp so needed to be cheap and cheerful
Im a line 6 fan tbh but I'm much happier with this little blackstar than I have been with any of my line 6 spider combos. You don't get that fizzy kinda sound and it's surprisingly warm considering it's size
Brilliant, so many different possible sounds to make with such a high quality.
My son loves this amp. Its a pocket rocket - with loads of options, great for any young player.
This is a terrific amp to use at home: great sound and a multitude of effects for very keen price.
Great shop, great product, great staff.
Brilliant sound and some really cool effects can be made
perfect for a beginner easy to use
Great value. Perfect practice amp.
Great value for money and so much better than previous basic amp my 13 year old son had
Great practice amp. No need to fiddle around setting up effects pedals etc if you are not blessed with much time for a quick strum.
Amazing feature-set at an incredible price and a really good tone to boot. Best practise amp on the market.
powerful,cheap,good quality amplifire
Show more reviews
You might also be interested in...
Keep up with our latest offers, news & events