Qwik Tune Snark ST-2 Chromatic Tuner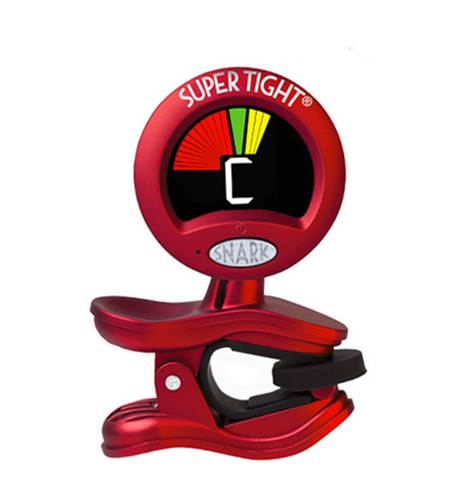 This product is currently not available.
Customer reviews
Overall Rating 4.8/5 (

102

reviews)
Great little gadget easy to use
I am very pleased with the guitar.
Money well spent. I'm very happy.
Hard to use at first (what with me being a beginner) but made sense when shown how, which is the way with things.
great tuner, much better than the last one I had.
Simple to use and good price
Seems to work ? Easy to use, quick and simple.
I found the tuner was very easy to use also the colour display was easier to read
Christopher B. - 25/6/2021
I never tried before I am really surprised and satisfied
EXCELLENT TUNER & VERY ACCURATE, DUNLOP PICKS VERY GOOD.
Made tuning great easy to use
Does what it says on the box
Very easy to use, as a complete beginner, was necessary.
Tunes well and would recommend excellent bit of kit.
I?ve never been keen on guitar tuners but This tuner is really easy to use. I love it.
Easy to use and accurate product. A must for beginners.
Great product works well thanks
Great product. Super quick to tune now.
Easy to use easy to see a recommended item
As a beginner I could not manage without this device.
Excellent and works really well.
The tuner attaches to the guitar and picks up sound from the strings through the neck as vibrations. This blocks out the ambient sound picked up by a digital tuner which receives the sound of strings through a built-in microphone, enabling a much faster and more accurate tune-up. The device also allows you to adjust pitch settings and includes a visual metronome. Perfect!
Works well, easy for a beginner to use
I finally bought a clip on tuner. Great aid to tuning my acoustic guitars, whether 6 or 12 string, in standard or open tunings. What I really like is that the tuner still requires you to use your ears for fine tuning.
Really easy to use and accurate.
More accurate than other tuners I have used, and I was looking for a clip-on vibration tuner, and this seems like a good pick. I'm a bit wary that the product says not to use on Gibson guitars due to the type of coating used being damaged by the clip, which is probably something worth mentioning in the product description (unless it already is and I missed it), but I just won't be leaving the tuner clipped on all the time so I imagine it will be fine.
Easy to use lovebit very much
Does what it says in the tin... In a nice kinda way
Swift and tightly accurate tuner.
Easy to use even fur a beginner
Light and ease of use across a number of instruments
Easy to use with a clear display system that enables precise tuning. Haven't tried all the extra features but for basic tuning it's great.
Quick and accurate but looks like it might be a bit fragile but that?s just my thought.
Great tuner, does as expected with the option of vibration or mic
If you are lazy like me and want a tuner, this is the one. don't bother with others. This little thing is FANTASTIC.
Easy to use , looks cool .
My first time to use one of these, I'm impressed.
Great tuner - very precise :)
Great little tuner.....very quick
Very responsive with clear visual screen, functions are fantastic overall a good peace of kit for the price
excellent service as always
Hbcdghggghnbvcvbbbggghbjjfggj
Easy to use, clear readout.
Accurate and easy to use.
Very easy to use and responsive
Does what it says, simple to use
Spot on easy for a child to use.
Tunes the guitar very well. Easy to use.
Good but dearer than I originally wanted to pay.
Quite simply does what it says on the tin.
Makes tuning much easier, very useful
Looks good and tunes - what more do you want
Responsive & ease of use.
Good tuner. Happy with it.
Very accurate, cute looking kit
Best attachable tuner I?ve had so far. A bit bulky for storing away in guitar case so one star off for that.
I found it very easy to use and appears to be accurate
Easy to use and quality seems good
Great product Happy with my purchase
Very fast and accurate tuning
Excellent piece of kit, which was explained how to use at Epsom
seems a solid product and does the job
Does exactly what it says on the tin.
fast delivery,excellent service ...would recommend
its obvious and the tuner is very good
Show more reviews
You might also be interested in...
Keep up with our latest offers, news & events