TOURTECH TTA-T01 Colour Screen Clip tuner for Chromatic/Guitar/Bass/Violin/Ukulele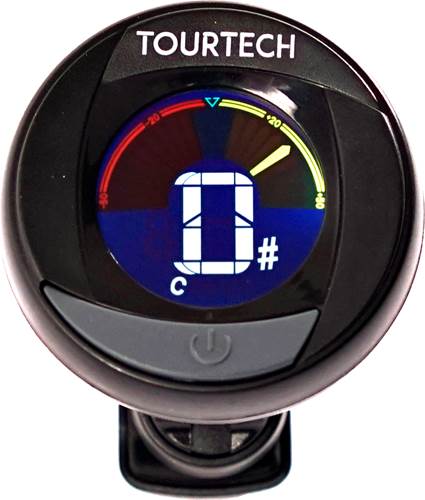 Image Gallery
This product is currently not available.
Customer reviews
Overall Rating 4.8/5 (

81

reviews)
Great tuner for the price.......
works just fine - decent enough quality,
Does the job. Here are 12 more characters
I have had this model before so knew what I was purchasing
Christopher T. - 12/6/2021
Excellent works great. Easy to use
The professional 2 telecaster is amazing in every regard !
Does the job. Occasionally have to fine tune by ear , but satisfactory none the less.
Great tuner but not as good as the Gibson dove I got
Christopher E. - 15/4/2021
Simple to use and quite discrete.
Very simple and easy to use
I?ve never used one before and it makes life so much easier. Used it countless times everyday since I got it. Especially good if like me you tend to mobs around to weird tunings a lot
Easy to use and simple to understand!
Nice little clip on tuner easy to use and accurate , compact design with the ability to tune other stringed instruments .
As a beginner I found this hard to use. It?s very responsive and is easy to find the settings needed. I think I was trying to be too exact tbh.
does what it says on box.never seen or used one before if I can use it .it must be easy.
Excellent wee tuner that works really well and Ukulele sounds great.
Good, although guitar has its own tuner
Easy to use with clear graphics.
Good service and product. Well made and does job.
Easy to use, and does what it's supposed to!
good piece of kit. accurate and effective
Very easy to use and prefer to use this rather than my pedal based tuner.
Totally works and recommend for the beginner!
Does what it says on the box.
10 year old tuned her own new guitar with it, without any previous experience.
Gets every note perfect. Clips to guitar head and can be twisted/tilted as required. Various modes. Great.
Simple and easy to use for beginners
No problem with the product and it works as intended
Easy tuning can be used on various instruments across the house rather than using a mobile phone.
Love the guitar - plays well, sounds great, looks great.
Great product and will shop in GG again
Show more reviews
You might also be interested in...
Keep up with our latest offers, news & events