TOURTECH TTB-NDURA15EG Premium Electric Guitar Gig Bag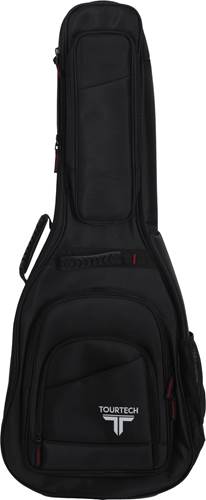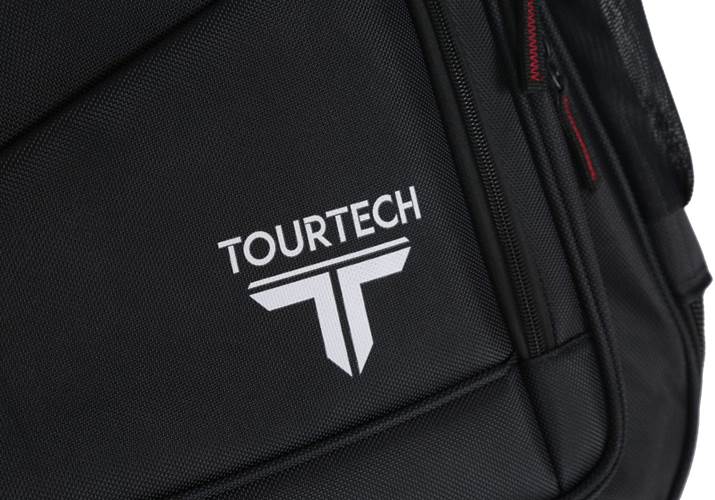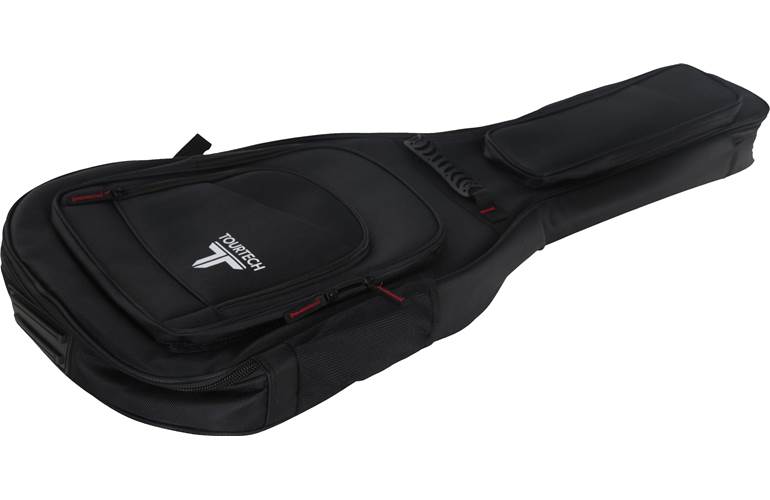 Image Gallery



£39.99
Order now for Delivery on Friday
Delivery on Friday
With 1 hour Delivery slot
---
Click & Collect
Live Stock levels from all our stores.
Store
Availability
Edinburgh
In Stock, Collect Today
Glasgow
In Stock, Collect Today
Newcastle
In Stock, Collect Today
Birmingham
In Stock, Collect Today
Epsom
In Stock, Collect Today
Camden
In Stock, Collect Today
Frequently Bought Together
Manufacturer's ID: TTB-NDURA15EG
The Tourtech TTB-NDURA15EG is a high quality gig bag for your electric guitar. Take your instrument out on the road with you knowing it'll be safe from bumps and scrapes and you can fit all your accessories in too.
Specification
Great Protection from Layered High-Density Foam, Low-Density Foam
Features Durable Ballistic Nylon and an EVA Impact Sheet for Added Protection
2 Adjustable Padded Shoulder Straps
15mm Thickness
Customer reviews
Overall Rating 4.8 (

88

reviews)
Perfect for all her transit needs.
Very useful to keep equipment safe, in transit.
Good quality standard case with ample pocket storage
I've not used it yet but it looks practical with plenty of pockets and sturdy build
Ideal for my new guitar keeping it safe
Well padded bag with a strong zip. Think it will do nicely
Excellent experience great after sales service
excellent guitar bag very trendy and modern
This gig bag came as part of a package deal....was very surprised at the quality. Have had soft gig bags before but the standard of this was much better than expected. Very thick , well protected on the interior with extra added foam for the machine head. More storage pockets.....really good quality for the price. Well done guys.
Bought inconjunction with new guitar, was asked what I needed it for just protection,gigging travelling and then right fit was suggested, not the usual sales pressure of this is the most expensive one but you need it.
Great gig bag, worth the money.
Great value and quality product
This Guitar case was a little bit of a tight fit , but it keeps the Guitar secure
Didn't even realise the gig-bag was included. Seems to be good quality and pretty rugged. Sweet!
Amazing guitar beautiful finish
Excellent quality for the price, can be worn on the back too, many pockets for gear.
Brilliant it protects my new guitar so I cannot complain it does the job perfectly
Well padded gig bag, thanks.
Good bag, was free with my guitar so even better
As described, does the job.
Good secure gig bag, will definitely look at getting at least one more in the future
Christopher D. - 15/12/2020
Next day delivery which really helps ?
Good and practical guitar bag
This came free which was a nice surprise. Will purchase hard case but this is a handy gig bag quite nicely padded. Excellent for free and for the £40 asking price usually, worth that. You wouldn?t get much more for £40!
Solid and comfortable bag. Fits guitar well.
It's a bag!! But it's a good bag ;-)
Great bag well padded lots of pockets
Comfy and safe to carry on the bus
Really pleased with this bag. It?s well padded and fits comfortably on my back.
It?s a free gig bag. Did I mention it was free
Fits the tele perfectly. Not too large and cumbersome.
Perfectlly fine and functional
The Fender Player Stratocaster ( Buttercream ) guitar is excellent for the price. Only issue I have found is a few rough and sharp fret ends, This however will be easily remedied and sorted with an hour or so of careful work and using the correct implements to do the job. I will also be upgrading a few of the guitar components to my own particular requirements ie new Locking Tuners, upgrade capacitor and replace Scratchplate and tremelo spring cavity backplate from bog standard white to a brown tortoiseshell, also replace volume and tone knobs and pickup covers and pickup selector knob and tremelo arm end knob from white to aged white, upgrade strings from 9s to 10s and fit a new better quality input jack and it will be job done. Minor improvements that will improve tuning stability and sound, and to me will look much better and play better. The guitar currently plays and sounds ok as supplied ex stock but my own little tweaks will improve it even more so. Apart from that the guitar was a good buy at a good price! ______________________________________________ TOURTECH Gig Bag A good quality gig bag with good padding and protection and decent quality zips and carrying straps, much better than the cheap standard gig bag that sometimes comes with some Fender Guitars ( sorry Fender, but you really must up your game as I've had many of your gig bags in the past that have fallen apart, the first thing to always go is the poor quality zips ). In fact the Fender gig bags I've had in the past I would describe more as dust covers than a Bona Fide gig bag. This TOURTECH gig bag is much better, more robust and of a far better quality. Also good value for what they cost and will do a good job in protecting the guitar.
Perfect for the situation - what I needed and strong
Excellent playing experience
Good quality bagfor free!
The gig bag is ok. Plenty of pockets and storage, but could use some more padding to protect the guitar. It will do for now.
Free bag - what more could you want . The guitar fits perfectly and also looks good .
It was part of the deal so happy with it
Appears to be a well made Guitar Bag at a good price.
Its a gig bag, it does the job. Decent protection, excellent storage, strong zips, sturdy handles and straps.
Great gig bag, going to order another for my other guitar.
Great gig bag and good price.
Great case. A bit small for my Sg though. Fits but at a squeeze. But I did buy with a Strat. So maybe the Sg is Longer
Fits electric guitar nicely, excellen quality, well padded and has plenty of pockets to put extras in, eg. picks, leads.
Very good gig bag, well padded, has back pack straps, easier to carry a guitar if you are walking than a hard case.
Sound was a bit woolly but its looks after the guitar well!
Superb quality, exactly what I needed
Fantastic as always. Supper slinky gig bag and really well padded for the low price. Cheers!
Good product. Fast delivery
Show more reviews
You might also be interested in...
Keep up with our latest offers, news & events