Fryette LXII Stereo Power Amp 50/50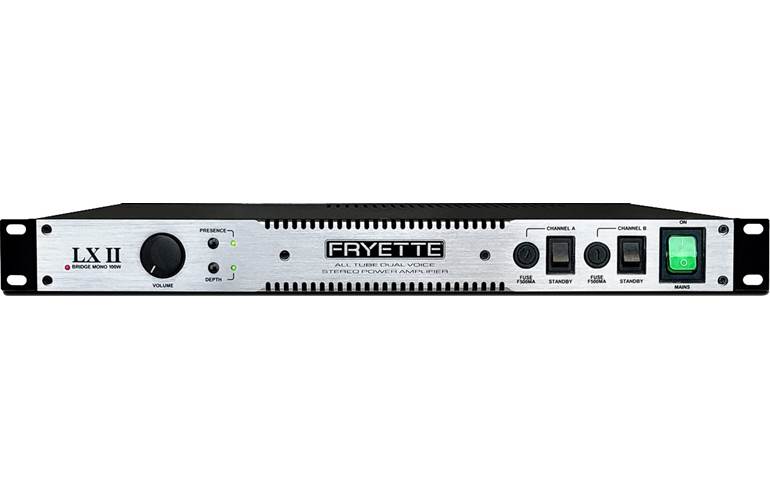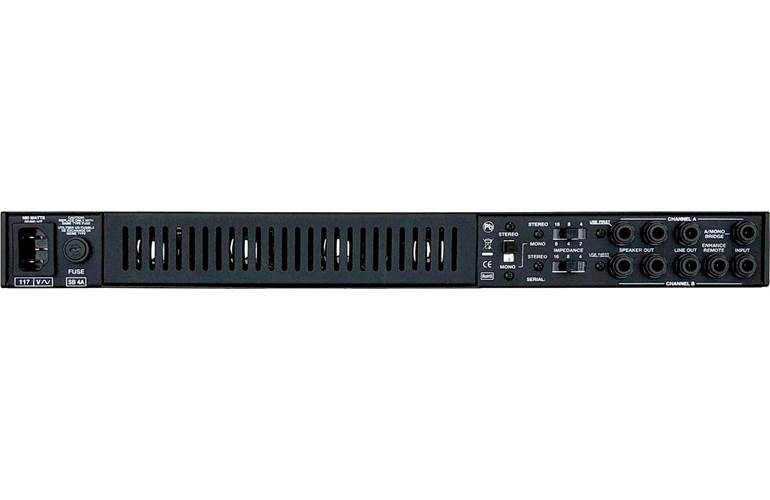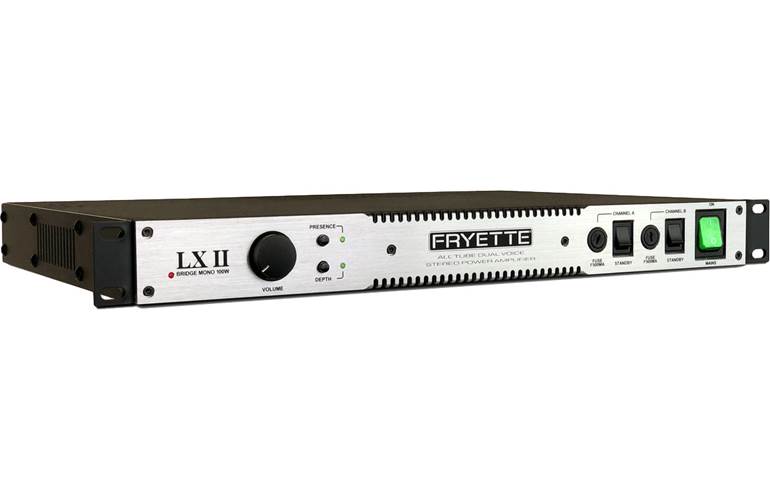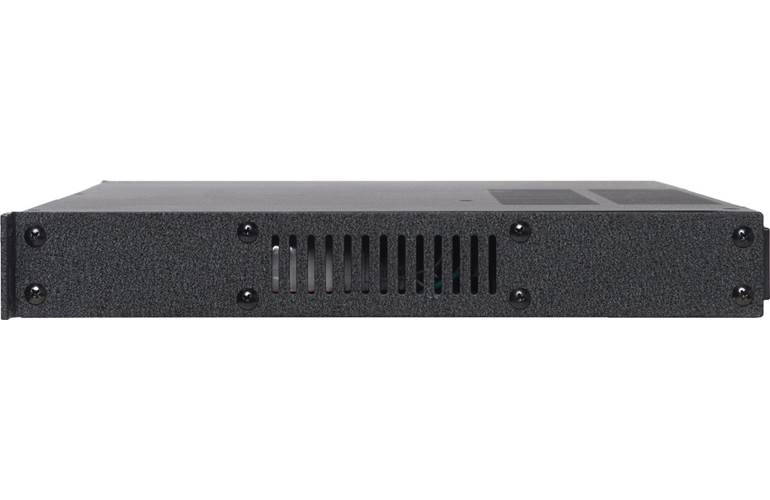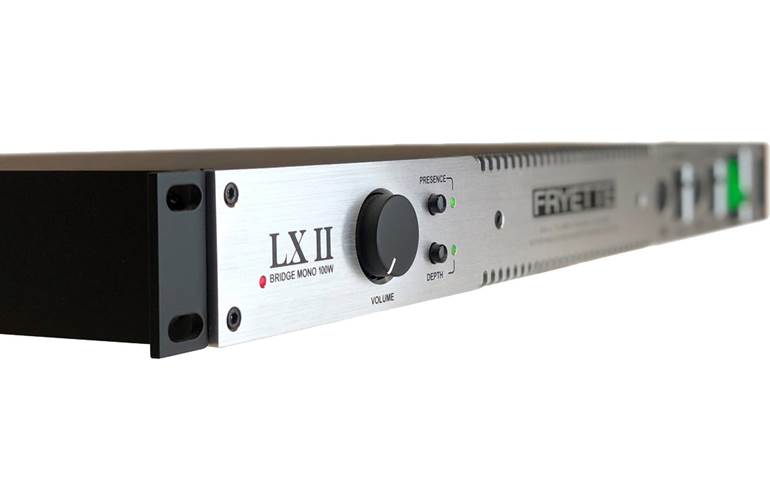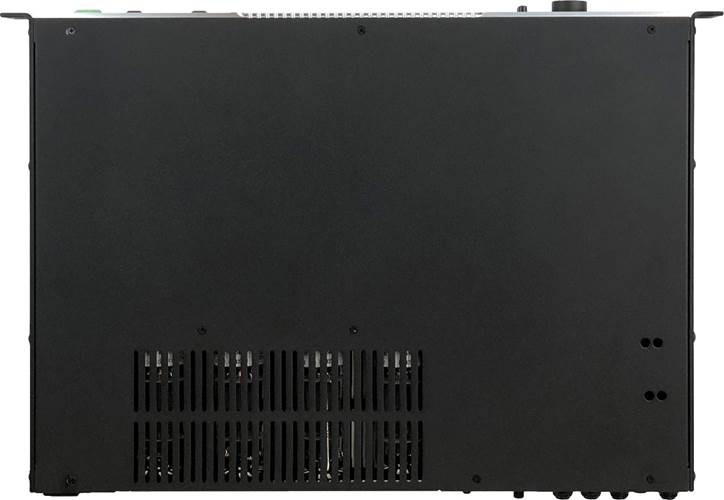 £1,349.00
Order now for Delivery on Saturday
Includes extended exchange
Buy with confidence: Items bought 1st October 2021 to 24th December 2021 are eligible for our Extended Christmas Exchange & can be exchanged until Monday 31st January 2022. Learn More
Manufacturer's ID: GL240S-240VUK
What we say:
At A Glance:
The Fryette LXII Stereo Power Amp 50/50 is the perfect partner to the range of exceptionally high quality modern preamps and modelling amps on the market nowadays. This single-rack-space beast takes those stunning tones and backs them up beautifully with buckets of real tube power!
100w mono out, 50w/50w stereo out, 100 analog signal path and switchable 4/8/16 Ohm impedance ensure that whatever your sound, whatever your setup, you'll be heard!
Features We Love:
All The Power You Need
The Fryette LXII can operate as a Class AB 50w+50w Stereo Power Amp, or as bridged mono to achieve a full 100w of output. This means that whatever the tone of your inbound preamp or modelling amp, mono or stereo, you've got more than enough real tube power to move all the air you need to for any size gig.
Compact All Tube Power
The Fryette LXII boasts 4x 6L6GC power tubes in the power amp stage, and 2x 12AX7 tubes in the preamp/phase inverter, giving you stunning harmonic balance, highly dynamic delivery and powerful bottom end that takes your carefully sculpted tone to new heights - all in a single rack space!
Switchable Impedance
With its 4/8/16 Ohm switchable impedance rating, the Fryette LXII ensures you can run any cab, any where, without sacrificing your carefully chosen tone and output.
Highlights:
100w Mono/50w+50w Stereo Output
Switchable 4/8/16 Ohm Impedance to drive any cab
All tube circuitry drives your cab in ways digital just can't
Faithfully recreates all the dynamics and nuances of your chosen preamp or modelling amp
All in a single standard sized rack space
What's Included:
Fryette LXII Stereo Power Amp 50/50
Specification
Class AB 50W+50W Stereo Tube Power Amp
Bridged mono for full 100 watts
(4) 6L6GC Premium Matched Power Tubes
(2) 12AX7 Preamp/Phase Inverter Tubes
Selectable Impedance (4/8/16 Ohm)
Single Volume Control (Adjusts both channels simultaneously)
Presence switch with internal trim pot
Depth switch with internal trim pot
Super-quiet multi-speed cooling fan
Independent channel standby
100% analog signal path
FRONT PANEL
Volume Control
Presence and Depth Switches
Bridge Mono Indicator LED
Channel A and B Standby Switches
Channel A and B Fuses
Power Switch
REAR PANEL
Channel Inputs
Footswitch for remote control of Presence and Depth functions
Unbalanced Line Outputs
Parallel Speaker Outputs for each channel
Impedance selector for each channel
Stereo/Mono Switch
Mains Fuse
AC Input
DIMENSIONS AND WEIGHT
Actual Dimensions (W x H x D): 17.5" X 1.75" X 12.5" (44 X 4.4 X 32 cm)
Front Panel 19" W including rack ears
Actual Weight: 20 Lbs. (9kg)
Shipping Dimensions (W x H x D): 24" X 7" X 18" (61 X 18 X 44cm)
Shipping Weight: 27 Lb. (12 kg)