Suhr Hombre 112 Tube Combo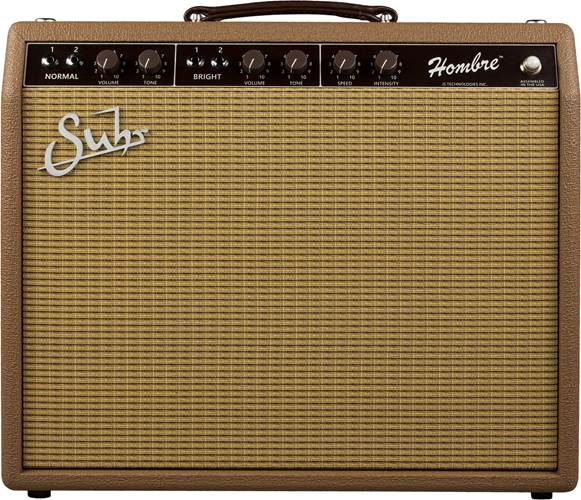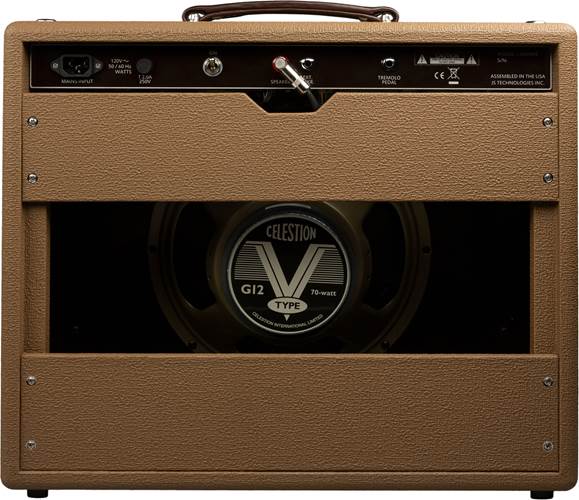 £1,599.00
Order before 1PM for Delivery Tomorrow
Manufacturer's ID: 02-HOM-0004
What we say:
At A Glance:
The Suhr Hombre is a love story to an era of sunglasses, beards, cars, and a certain 'Brownface' styled amplifier. Designed to be a lightweight, dirty sounding little amp, this 1x12 20 Watt combo has nailed it!
Simple controls keep this amplifier easy to use and firmly in the plug in and play category. The only effect built-in is a true to the era 'bias wiggle' tremolo that fluctuates based on how hard or soft you play, adapting to the dynamics in your style.
Vintage looks and tone combined with Suhr quality make this an amp that deserves to be played!
Features We Love:
Plug And Play
The Hombre wants you to plug in and start rocking, with minimal to no fuss over controls. Volume and Tone are your two options on each channel, and this keeps things simple and easy to use while sounding incredible.
Vintage Tone
Designed not to replicate vintage clean tones, but instead vintage dirt, the Hombre provides it in spades. Get a humbucker equipped guitar plugged in, and turn the volume up to push this guitar into bluesy rock territory, controlling the tone and dynamics with your tone controls, and most importantly, the way you play!
Bias Tremolo
The Tremolo effect on this amplifier sounds incredible, due in part to the tube driven aspect, but also in it's dynamic fluctuation. Play softly and you'll hear the wishy washy tones of the 60s, but dig in and the tremolo will back off allowing the dirt to take over when it needs to.
Pros:
Suhr create some of the highest quality musical instruments around, and the Hombre is no exception
Hand-wired "Brownface" inspired amplifier provides plenty of growling vintage tone
Simple controls but give you enough options to sound great, while focusing on what's most important; your playing
What's Included:
Specification
| | |
| --- | --- |
| Power | 20 Watts |
| Poweramp Tubes | 2 x 6V6 GT |
| Preamp Tubes | 3 x 12AX7 |
| Rectifier Tube | 1 x 5AR4 |
| Effects | Tube Driven Tremolo |
| Speaker | 1 x 12" Celestion G12 V Type 70 Watt |
| Channels | 2 - Normal and Bright |
| Controls | Normal Channel - Volume, Tone |
| | Bright Channel - Volume, Tone |
| | Tremolo - Speed, Intensity |
| Inputs | 4 x 1/4" Jack, 2 per channel |
| | External Speaker 1/4" |
| | Tremolo Pedal Socket |