Roland FP-90X White Digital Piano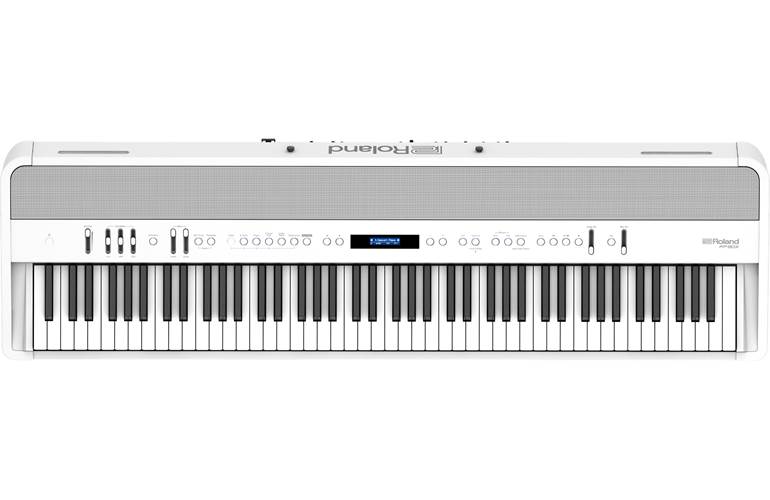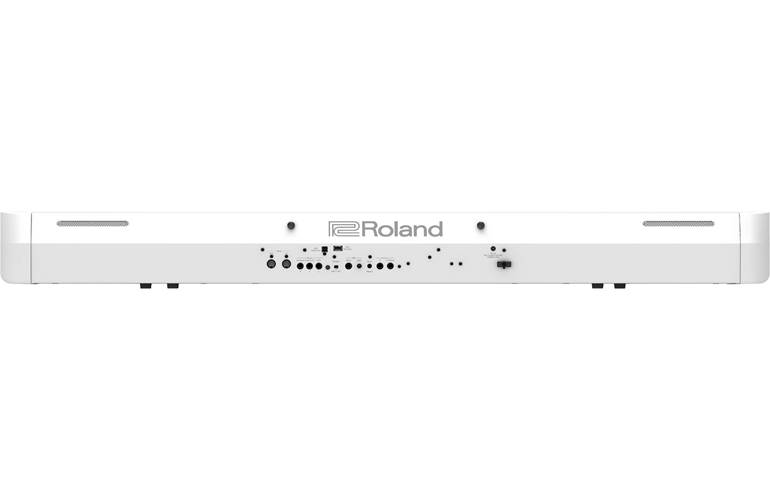 ---
Was
£1,699.00
Save £200.00
£1,499.00
Available to Order
Place your order today and we will email you when we have an estimated delivery date.
3-Year Warranty Included
We're the 1st, and only, UK guitar retailer to offer a 3-year warranty as standard. Buy with confidence today. Learn More
Frequently Bought Together
Manufacturer's ID: FP-90X-WH
What we say:
At A Glance:
Roland's FP-90X digital piano is a total dream to play. Tailored towards professional players, the FP-90X features a generous library of studio-quality sounds with Roland's PureAcoustic Piano Modelling technology and a PHA-50 hybrid keyboard, all packed into a portable package.
Inside the FP-90X you will find the very best technology that gives you the same responsive feeling you get when you're playing a grand piano. With in-depth tone sculpting, built-in effects and adjustable split points, the FP-90X will be a catalyst for your very best performance, at home, on stage and in the studio.
Features We Love:
PHA-50
The hybrid keyboard uses a Progressive Hammer Action design to capture the essence of what it's like to play an acoustic piano. Just like with an acoustic piano, the keys feel heavier to the touch at the bass end and gradually get lighter as you work your way up to the top notes. Plus by using a hybrid wood and plastic construction, the keys have a weighty feel that interacts with the sound engine in the most natural of ways.
PureAcoustic
Roland's PureAcoustic sound engine uses state of the art technology to accurately reproduce every characteristic of a piano. From the rich evolving sound that swells up to fill a room, to the moving parts and how the strings interact with each other, each detail makes up the bigger picture of what gives a piano its character.
Piano Editor
One of the things that make the FP-90X so excellent for professionals is that many of the qualities emulated by PureAcoustic can be edited. For example, you can virtually open, close and angle your piano's lid to change its timbre. Or you can bring in more hammer noise on each note to give your piano a brighter tone. You can also tune each note on the piano to your preference. There are many qualities of each voice that can be edited to create your own signature sound.
Highlights:
Professional-level instrument
PHA-50 feels like you're playing a grand piano
PureAcoustic sound engine sounds organic and lively
Large sound library includes acoustic and electric pianos, orchestral instruments and synthesizers.
What's Included:
Roland FP-90X
Leaflet "USING THE UNIT SAFELY"
AC adaptor
Power cord
Music rest
Damper pedal (DP-10, capable of continuous detection)
Specification
| | |
| --- | --- |
| Piano Sound | PureAcoustic Piano Modeling |
| Max. Polyphony | Piano:Limitless (Solo playing using No.1 to No.8 tones in piano category) |
| Tones | Piano: 20 tones |
|   | E.Piano: 18 tones |
|   | Organ: 18 tones |
|   | Strings/Pad: 27 tones |
|   | Synth/Other: 279 tones (including 8 drum sets, 1 SFX set) |
| PureAcoustic Ambience | Type: Studio, Lounge, Concert Hall, Wooden Hall, Stone Hall, Cathedral |
|   | Depth: 11 types |
| My Stage | 12 types |
| Keyboard | PHA-50 Keyboard: Wood and Plastic Hybrid Structure, with Escapement and Ebony/Ivory Feel (88 keys) |
| Speakers | Speakers: 8 x 12 cm (3-3/16 x 4-3/4 inches) x 2 (with speaker box) |
|   | Dome Tweeters: 2.5 cm (1 inches) x 2 |
| Rated Power Output | 25 W x 2 / 5 W x 2 |
| Headphones | Headphones Acoustic Projection |
| BLUETOOTH | Audio: Bluetooth Ver 3.0 (Supports SCMS-T content protection) |
|   | MIDI: Bluetooth Ver 4.0 |
| Compatible Android / iOS Apps (Roland) | Piano Every Day + Piano Designer |
| Playable Software | Standard MIDI Files (Format 0, 1) |
|   | Audio File (WAV: 44.1 kHz, 16-bit linear format, MP3: 44.1 kHz, 64 kbps - 320 kbps, requires USB flash drive) |
| Recordable Software | Standard MIDI Files (Format 0, 3 parts, Approx. 70,000 notes memory) |
|   | Audio File (WAV: 44.1 kHz, 16-bit linear format, requires USB flash drive) |
| Internal Songs | 34 Songs |
| Touch Sensitivity | Key Touch: 100 types, fixed touch |
|   | Hammer Response: 10 types |
| Master Tuning | 415.3--466.2 Hz (adjustable in increments of 0.1 Hz) |
| Temperament | 10 types (Equal, Just Major, Just Minor, Pythagorean, Kirnberger I, Kirnberger II, Kirnberger III, Meantone, Werckmeister, Arabic), selectable temperament key |
| Effects | Ambience |
|   | Equalizer (3-band digital equalizer) |
|   | Only for organ tones: |
|   | Rotary Speaker Effect |
|   | Only for E.Piano tones: |
|   | Modulation Speed |
| Mic Effects | Compressor |
|   | Doubling |
|   | Echo |
| Piano Designer | Lid |
|   | Key Off Noise |
|   | Hammer Noise |
|   | Duplex Scale |
|   | Full Scale String Resonance |
|   | Key Off Resonance |
|   | Cabinet Resonance |
|   | Soundboard Type |
|   | Damper Noise |
|   | Soft Pedal Type |
|   | Single Note Tuning |
|   | Single Note Volume |
|   | Single Note Character |
| Convenient Functions | Metronome (adjustable Tempo/Beat/Down beat/Pattern/Volume/Tone) |
|   | Auto Tempo |
|   | Transpose (Keyboard/Song: in semitones) |
|   | Registration (45 registrations, capable of pedal shift) |
|   | Registration Set |
|   | Dual |
|   | Split (split point adjustable) |
|   | Twin Piano |
|   | Tone Demo |
|   | Auto Off |
| Display | Graphic LCD 132 x 32 dots |
| Control | Volume slider |
|   | Equalizer sliders (Low/Mid/High) |
|   | Part sliders (Lower/Upper) |
|   | Song Vol. slider |
|   | Mic Vol. slider |
|   | Speaker switch |
|   | Mic Gain knob |
| Connectors | DC In jack |
|   | Pedal (Damper/R, Sostenuto/C *1, Soft/L *1) jacks: TRS 1/4-inch phone type |
|   | Input Stereo jack: Stereo miniature phone type |
|   | Output (L/Mono, R) jacks: 1/4-inch phone type |
|   | Mic Input jack: 1/4-inch phone type |
|   | USB Computer port: USB B type |
|   | USB Memory port: USB A type |
|   | Phones jack x 2: Stereo miniature phone type, Stereo 1/4-inch phone type |
|   | MIDI (Out, In) connectors |
|   | 52-13/16 (W) x 15-3/8 (D) x 5-3/8 (H) inches |
| Weight | 23.6 kg, 52 lbs 1 oz (FP-90X with music rest) |