Neural DSP Quad Cortex
The Most Powerful Floor Modeler in Existence
Explore The Quad Cortex
The Neural DSP Quad Cortex is a revolutionary new floor modeler with an unparalleled level of processing power. This makes it one of the most capable units available and gives guitarists the ability to create, capture, and replicate tones like never before.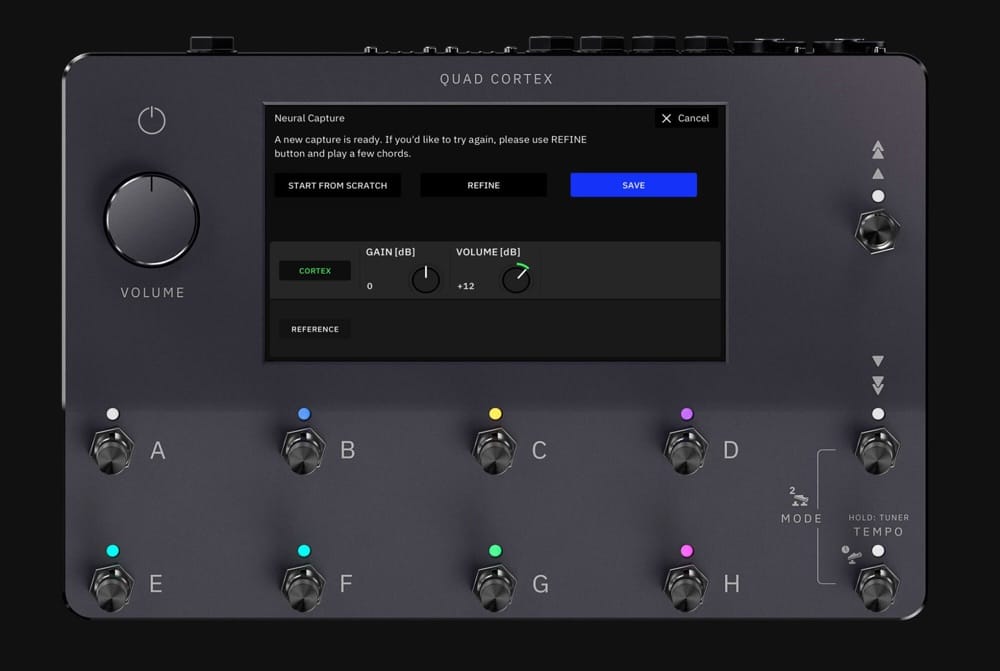 Neural DSP Quad Cortex Features
Market-Leading Performance
Due to the mind-blowing 2GHz of dedicated DSP (Digital Signal Processing), you can construct the kind of rigs most guitarists have only ever seen in their dreams. The Quad Cortex will handle it all with ease.
Pre-Order Now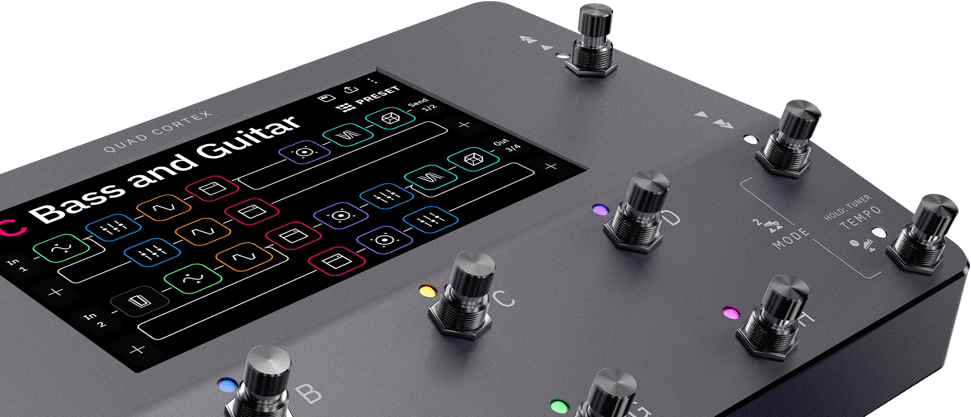 Let Your Imagination Run Wild
Run multiple amps with stacked effects to create completely unique tones and setups. The vast amount of combinations that can be produced is almost incalculable.
Pre-Order Now

A New Standard For Tone Capture
Pioneering AI technology delivers a new standard of tone capture. Physical amps and cabs can be replicated in precise detail due to revolutionary algorithms that ultimately produce sounds closer to what our ears would hear from the original source.
Pre-Order Now
Advanced Connectivity
A WiFi module in the unit that links to Neural CNS Mobile software allows for convenient sharing of presets as well as backups and firmware updates. A great solution for the musician on the go who requires new presets at a moment's notice.
Pre-Order Now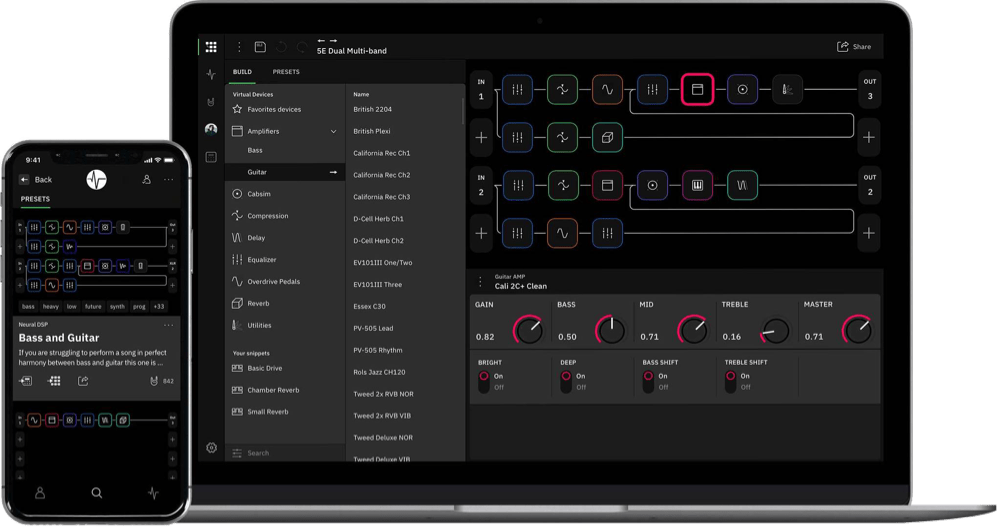 One Product To Do It All
With an ever-expanding library of amps, effects and IRs, this could not only downsize and replace your existing rig, but will offer a huge tonal upgrade in the process. At under 2kg, it is extremely portable.
Pre-Order Now

Neural DSP
1-1 of 1
products