Andy James Masterclass with ESP Ltd Guitars
Published on 08 April 2017


In conjunction with ESP Guitars, we have virtuoso Andy James coming to our stores to hold exclusive Masterclasses for the lucky few who manage to grab spaces. Andy is recognised as one of the most musical and technically proficient metal guitarists in the world today and in addition to that he has an exceptional ability to pass on technique to others, regardless how complex, making this series of events unmissable if you are looking to take your playing up a grade.
As you're likely aware, Andy has helped create a number of LTD Signature Series guitars, including the AJ-1 and 7-string AJ-7. You can hear Andy ripping it up on both models on the upcoming album.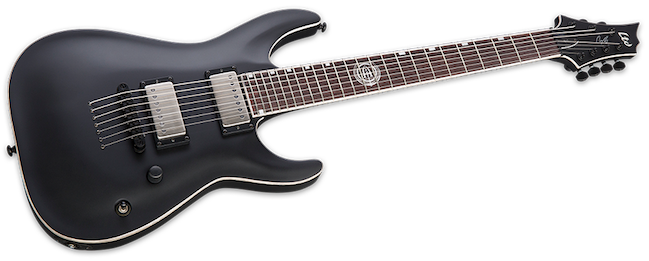 UK Guitar Sensation, ANDY JAMES, Inks World-Wide Deal With Urban Yeti Records
All-Instrumental Solo Album Set For May 5th Release
ANDY JAMES is one of the most prolific guitarists in the metal world and once again he has unquestionably proved that statement with the dynamic, new all-instrumental solo album Exodus, which is set for a May 5th release via Urban Yeti Records. In his solo recordings, JAMES exhibits a predominant influence of Andy Timmons and Paul Gilbert, as well as other comparable guitar legends. Exodus is not your A-typical guitar shred record, it's a venerable rollercoater of emotions, infectious melodies and soul that is captivating and memorable.
The first look into Exodus is via the new full-length track "Never Back Down," which you can stream now in its entirety at the link below.
James states "It's been a while since I did my last solo album, but the time has come where I've suddenly got a collection of songs that seem to fit together pretty well and thought why not put out another album. I don't like to force material, it either comes naturally or it doesn't. However, every so often I get inspired to write some songs and the next album is exactly that, spontaneous inspiration. Some of it is a slightly different vibe for me where other songs encapsulate what I think people associate with my sound and writing style, but as a whole fitted together nicely."
"I decided to do everything myself this time around. Sometimes when you do demos you capture a vibe that when recreated in a studio, doesn't quite get the same vibe, so with these songs they started as demos then I spent more time on them to get them sounding like proper songs rather than going back to a studio to re-do it all. On past releases, I feel some of the original vibe has been lost, but this time I think for me it has captured more spontaneity that I wanted to get down."
"I'm excited to put this collection of songs out with the relatively new label, Urban Yeti Records, and getting out there to play these new songs for my fans who have followed the instrumental part of my career."