Ola Strandberg Live Interview
Published on 01 December 2017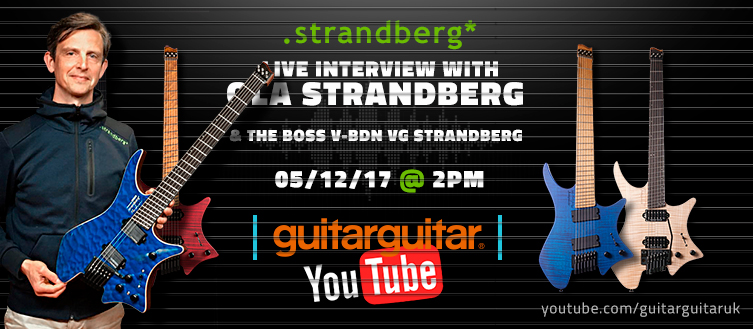 Following our last live Q&A with guitar innovator Ola Strandberg, we've been hoping for another chance to chat with the man himself! When the BOSS V-BDN landed, it just seemed like the perfect excuse...
Quite possibly one of the most innovative guitars ever built, the BOSS V-BDN is a true modern masterpiece. Capable of altered tunings at the turn of a knob, synth effects, acoustic tones and absolutely loads more, this is an axe that genuinely does it all. We've been completely fascinated with this beast since it arrived and we decided there was no one better to talk us through all of its intricacies than the designer himself. After being totally wowed by its potential, the prospect of getting a bit of a masterclass in this futuristic axe had us very excited!
This Tuesday (05/12/17), Ola is joining us live from 2:00PM on our YouTube Channel to run through through this groundbreaking guitar and show us all of the features that make it so special. We're really excited to get a full rundown of the V-BDN and you won't get a better opportunity than this to see what it's all about!
Join us live to check out one of the world's most advanced and forward-thinking instruments...