Introducing the New G&L Fullerton Standard & Deluxe guitars
Published on 26 October 2018
G&L guitars are well known for being Leo Fender's ultimate realisation of his vision for musical instruments. First at Fender, then through Music Man and finally to G&L, Leo kept refining and redesigning his own celebrated designs until they were as practical, inspiring and beautiful as they possibly could be.
G&L guitars and basses are based in Fullerton, California, on Fender Road no less! This was the final working premises of Leo and is the home of G&L's US workshop. This is where all of G&L's USA output is created, under two main ranges: Fullerton Standard and Fullerton Deluxe.
We recently took delivery of a large number of these tantalising USA-made guitars & basses and wanted to share some of their many attractive points with you!
We'll check out the basses in a separate blog so first let us get in closer to these guitar models.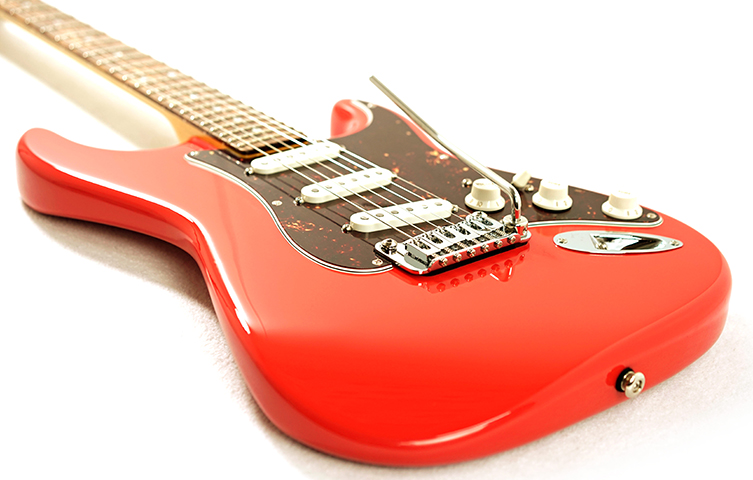 There are two main ranges of USA made G&L: Fullerton Standard and Fullerton Deluxe. The Fullerton Standard range comprises both the Legacy and ASAT models, G&L's takes on the classic S and T types. These are authentic G&L guitars, made in Leo Fender's historic Fullerton Factory in California.
Features relative to both ASAT and Legacy models include bolted-on maple necks, 22 medium jumbo frets and a playable 9.5" radius fingerboard. This spec is a happy medoum for almost all guitarists and we're happy to report that the feel is uniformly excellent across every model.
Relative to all is the body wood-to-finish correlation: guitars throughout the range that are finished in solid colours are made from select Alder whereas all guitars with translucent or Natural finishes (i.e. whenever you can see the wood grain) have bodies made from Swamp Ash. This is interesting because both of these tonewoods sound different and react differently to your playing. It is definitely worth trying both before you fall in love with a colour! Swamp Ash tends to resonate more whereas Alder gives more snap. This rule of thumb applies to guitars in both the Fullerton Standard and Fullerton Deluxe ranges.
The Fullerton Standard ASAT has two Magnetic Field Design (MFD) pickups, designed by Leo himself. These pickups use a special design to allow not only the adjustment of the pickup's overall height but also the adjustment of each individual string's output. Not only that, MFD pickups have a greater overall output that a standard single coil pickup but with less noise.
The Fullerton Standard Legacy opts for true vintage-voiced alnico V single coils pickups. The Legacy also makes use of another Leo invention: the Dual Fulcrum tremolo. This is a two point tremolo, rather than a traditional trem that sits on 6 points. This update means for a smoother travel and better tuning stability. G&L guitars are full of these little player-friendly improvements that accumulate to make a special playing experience.
Now, let us turn out attentions toward the more feature-laden Deluxe range. The G&L Fullerton Deluxe range is more comprehensive in terms of choice but the same core models apply. This time, the S type is divided into 3 distinct variations: the Legacy, the S-500 and the Comanche. All of them share that famous sihouette but have relatively different sets of features.
Lets look at the Legacy first, since that is now familiar to us through its Fullerton Standard iteration. The Fullerton Deluxe model adds to this guitar's package of features by adding G&L's proprietary PTB tone circuit. PTB stands for Passive Treble & Bass and makes use of the Legacy's two tone controls to provide a knob each for treble cut and bass cut. This, together withe classic Alnico V single coil pickups, allows you to sculpt a wide range of quality tones.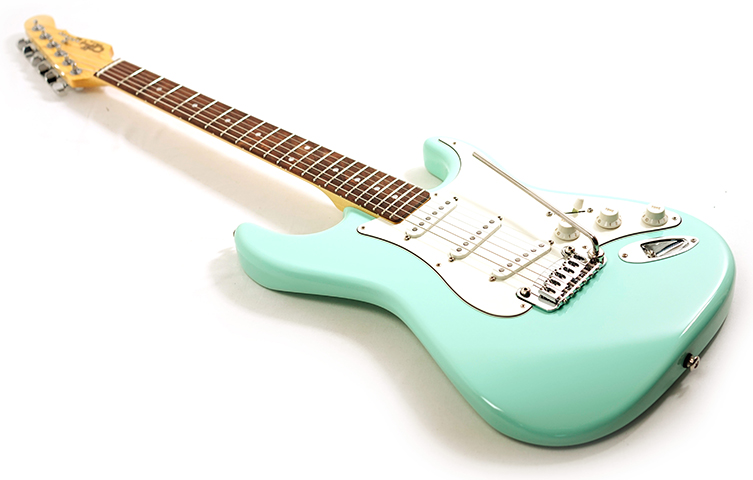 G&L's Fullerton Deluxe ranges boasts two further S types: the S-500 and the Comanche.
The S-500 has a Swamp Ash body (no Alder options) and uses those great Leo Fender designed MFD pickups alongside the PTB tone controls to offer a wide range of tones that can have all of the power or subtlety you can possibly need! What's more, this model has a mini 'expander' toggle switch located next to the volume knob that bring in extra pickup selections. This means you can have options like neck + bridge together or all three pickups at once. Possibilities!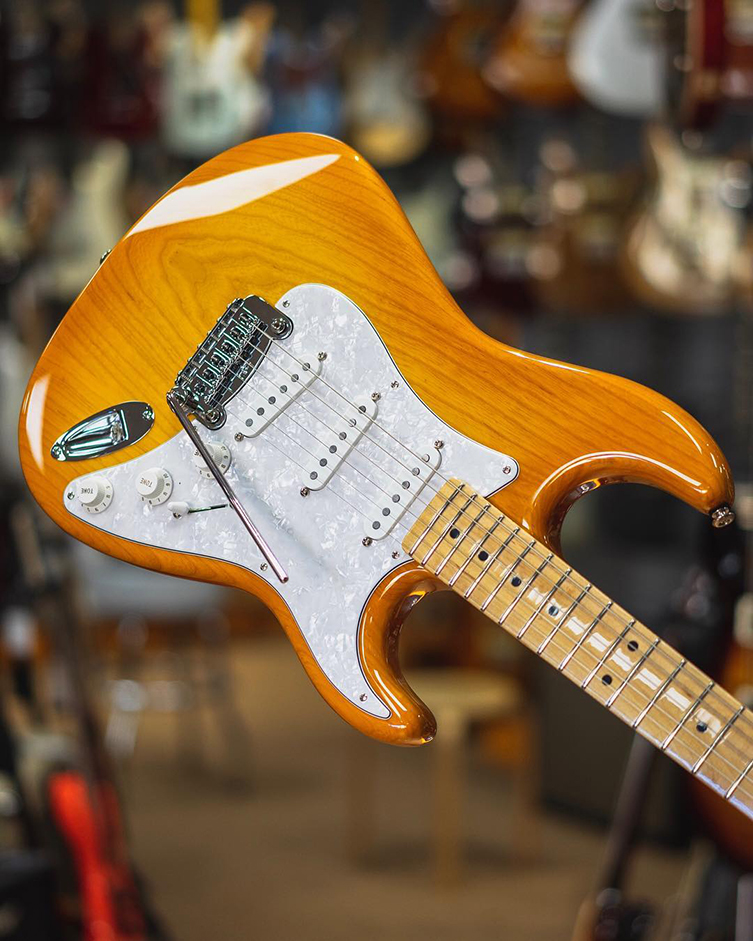 The Comanche is perhaps the most obviously different of the S-type G&Ls and that is mainly because of the distinctive looking MFD Z-coil pickups. These also the brainchild of Mr F and work in a similar way to his pioneering pickup design for the P-Bass in that it 'bucks' the hum but doesn't sound like a humbucker. You'll get all of the classic twang and glass of a vintage 50s guitar sound but none of the annoying 60 cycle hum that normally goes along with it! The Comanche also makes great use of the PTB tone system and the Expander switch to open up multiple quality tones from one instrument.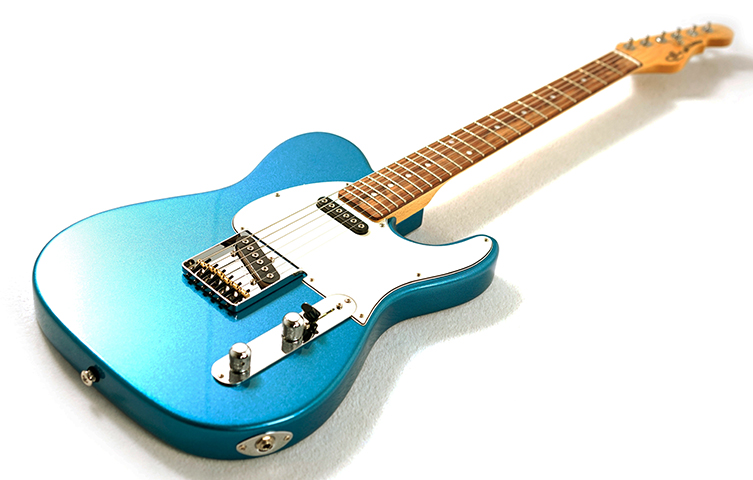 Moving across to the Fullerton Deluxe ASAT guitars, these T-types come in 3 distinct varieties. First up is the Deluxe ASAT classic. This beautiful guitar is pure function and attitude: great woods, great hardware and exceptional build quality are all you need for a magical T-style guitar! The Deluxe ASAT Classic brings a pair of specially wound MFD pickups and individual brass bridge saddles for better resonance, sustain and intonation.
As with the previous models, these ASATs are made with Swamp Ash for the translucent finish guitars and Alder for the solid colours.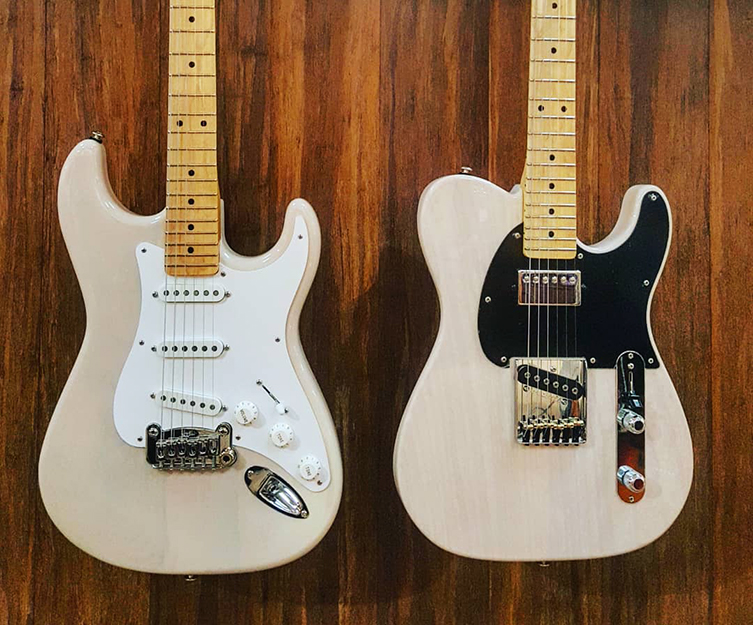 The Fullerton Deluxe Classic Bluesboy builds on the features of the previously mentioned Classic by adding a neck humbucker for a greater contrast of tones. This humbucker is G&L's own design A2S4248N which has an Alnico II magnet for that perfect vintage warmth. This pairing proves to be extremely versatile across a range of genres. Quality heritage tones are available from this Californian original.
Finally, on to the ASAT Special. The Fullerton Deluxe ASAT Special is noticeably different from its stablemates in that its pickguard houses two larger Jumbo Magnetic Field Design pickups. These single coil pickups are not unlike P90s or Jazzmaster pickups in that they have a shallow yet wide coil, resulting in a tone that is very much a single coil sound but has more emphasis in both the treble and the bottom end. This guitar positively snarls!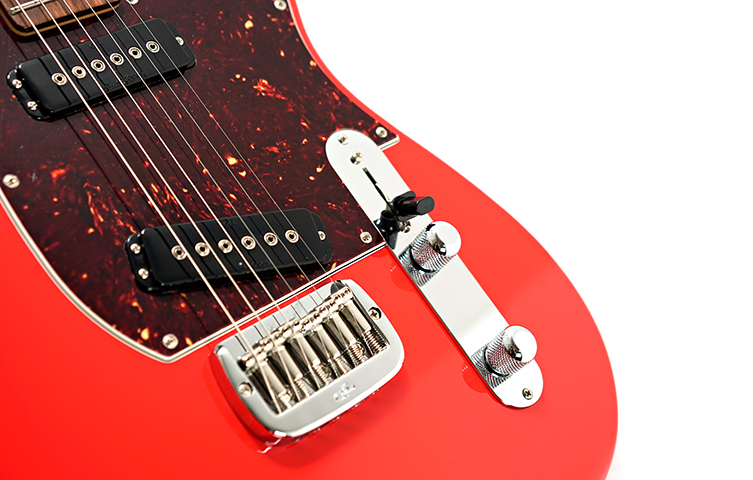 The bridge is a different design too, in order to compensate for those larger pickups. G&L use the Leo Fender-designed Saddle-Lock bridge on this guitar to bring more energy and resonance to your tones. This is because more of each string is in contact with more of the metal bridge saddle. More contact = more tone! Use the guitar's volume and tone knobs creatively and there is really no limit to the sounds you can coax from this beautiful guitar!
These guitars are fantastically playable and represent considerable value considering they are fully American made instruments that come out of no less a workshop than Leo Fender's own! The fact that they are both familiar and fresh is a big bonus too. Investigate the G&L Fullerton Standard and Fullerton Deluxe range at your nearest guitarguitar store today to find out what they can do for your playing!
Browse the entire selection here and keep an eye of for our accompanying article on the G&L Fullerton range of USA-made basses!