A Closer Look: Fender Tone Master amps!
Published on 27 August 2020
Talk to any guitar player about 'Classic Fender Tone' and they will, without hesitation, talk about astounding, sparkling, spectacular clean tones. They'll mention various terms like 'Blackface', 'silverface', 'tweed' and 'headroom'. One thing they'll all also mention is that it's a classic tube tone.
Well, that last part is about to change.
You see, tubes are great, but they have their drawbacks. The main ones include the delicate nature of the valves themselves and of the overwhelming weight involved with tube amps. Guitarists who prefer a Fender Twin, for example, will definitely nod their heads (and lament their weary, broken backs) at this one!
The Holy Grail for many players would be a classic Fender combo, with bags of that world-class Fender tone, that weighs significantly less and doesn't require valves. Previously, that was proven to be a little too much to ask for.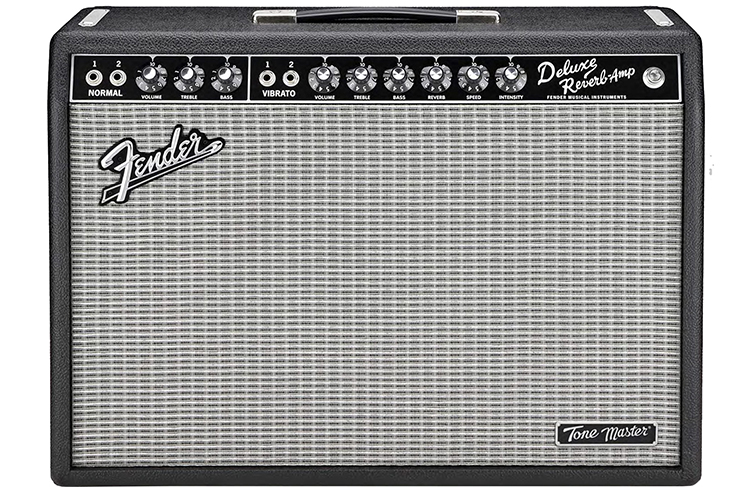 However, as we all know, the last five or so years have brought about a real renaissance in digital guitar tone. Modelling technology has played the largest part, but Impulse Response (IR) has revealed itself to be the real secret sauce for most players: the notion of modelling the physical response of soundwaves through 3-dimensional atmosphere has given us that elusive 'feel' that we were searching for all along.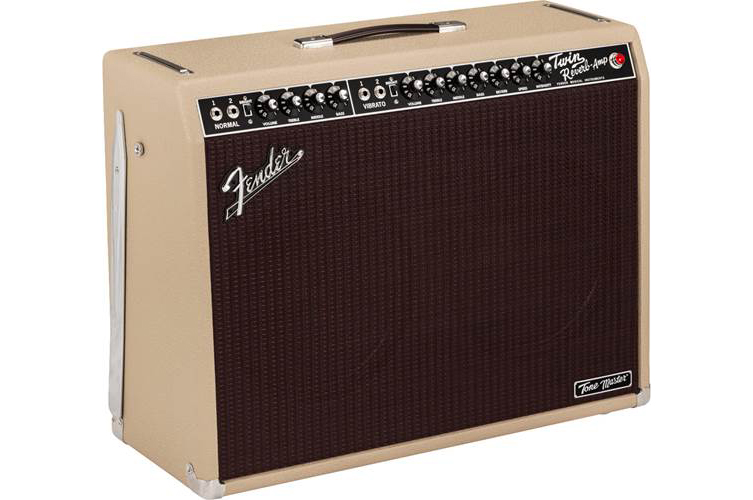 With this in mind, Fender have unveiled a new dawn in guitar amps: Tone Master. Classic Fender amp models (therefore no menu screens and flashing lights) with all of the same features and sounds of the original models, but without the tubes and without the weight! These look the part as well with classic Fender Aesthetics that you already know and love. In fact, they've even brought out a pair of stunning Blonde models for those who like their amps a little different.
Sound too good to be true?
We thought so too. Until we plugged into one.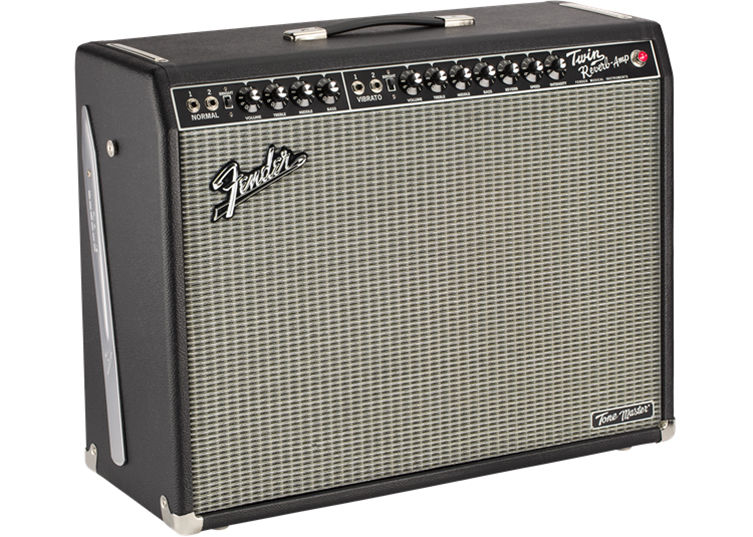 No-Compromise Tone
Plugging a nice Fender guitar into a nice Fender amp is one of life's real pleasures. The initial attack, the not bloom, the sustain, the clarity...it's bliss! Add to that the famous Fender reverb, and there's no reason mystery as to why Fender amps are the go-to for most producers looking to make the world's best clean sounds.
Let us not mince our words when we say that these two models – the Tone Master Deluxe Reverb and the Tone Master Twin Reverb – have this sound in spades. It's instantly available on each model, complete with the appropriate amounts of headroom required to make those clean tones soar!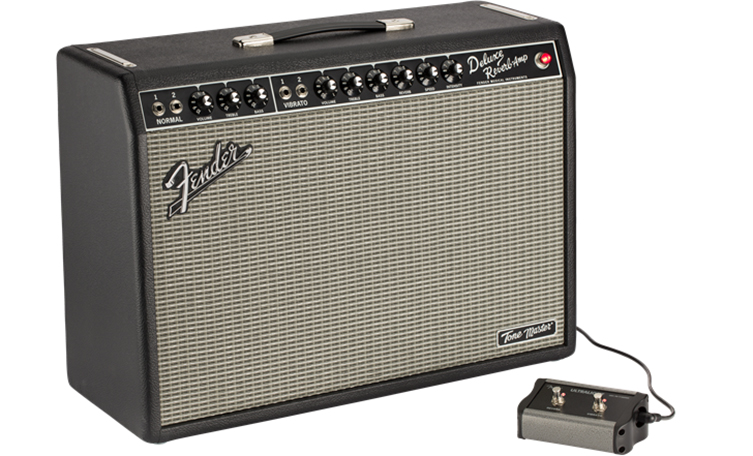 So, with these amps, the similarities outweigh the differences. Each model has four inputs – two 'normal' and two 'vibrato' for rich Fender tremolo tone – and each has a historically correct front panel with the correct knobs and options.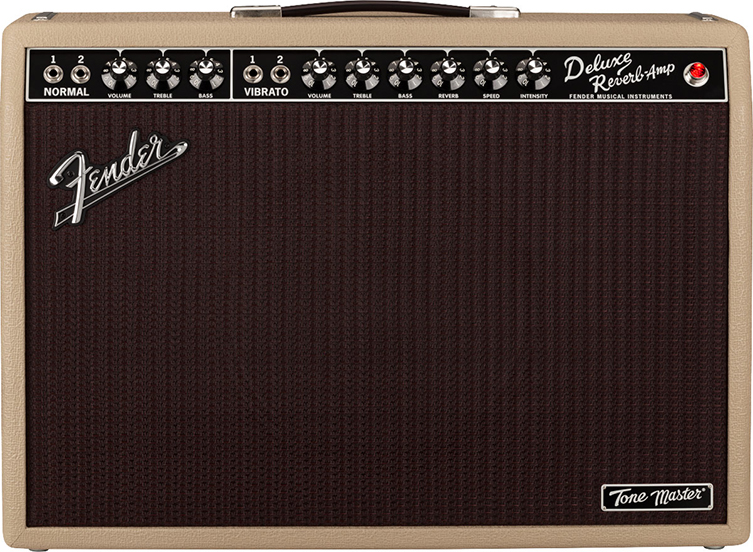 Each amp enclosure is made from pine in order to be both strong and light, and each amp uses Jenson N-12K speakers (two in the Twin and a single speaker in the Deluxe). These speakers are made from neodymium, known already to bassists for years as one of the lightest metals for building with. It's sturdy enough for speaker building and weighs next to nothing. As a result, each model here weighs approximately half of its valve equivalent.
Each model also has some subtle features around the back. There's a balanced XLR output, a USB for firmware updates and some options for changing the Impulse Responses for different feels. There is also a 5 ay attenuator to facilitate lower power playing: switch between full power (22w for the Deluxe, 85w for the Twin) right down to 0.2w!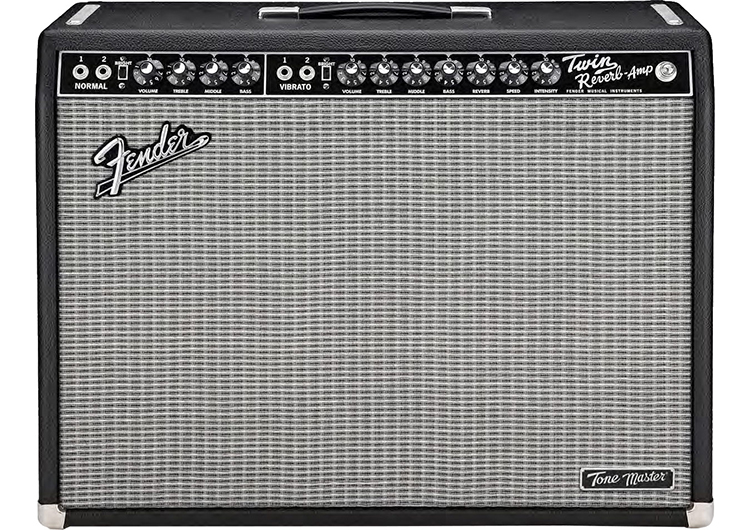 Headroom
Headroom really is the game-changer for lots of amps. Headroom is basically enough power in the power amp to allow clean sounds to stay clean at high volumes. The alternative is for clean sounds to compress and distort, something that's great on your overdrive channel but not for the pristine clean channel! Fender have aced it here: the Deluxe has a 100w power amp to deliver an extremely clean and beautiful 22w, while the Twin Reverb has a 200w Power amp to bring tons of headroom to the 85w amp.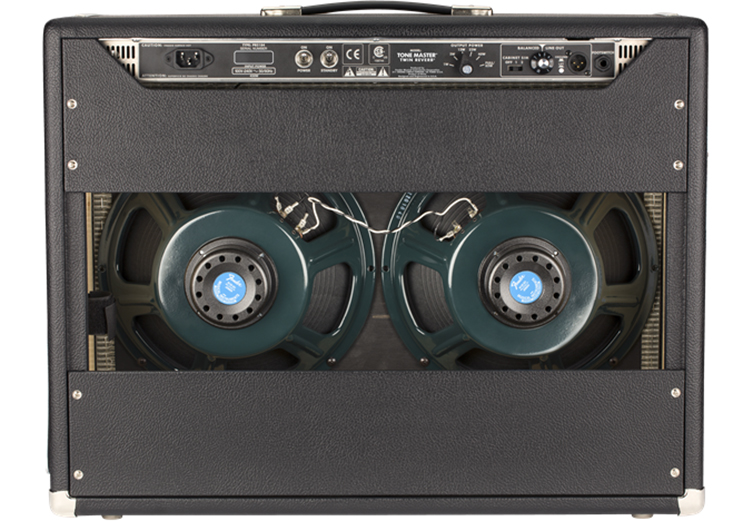 Conclusion
Who is this amp for? Well, basically anyone who wants a classic 'blackface' Fender amp with all the tone, character and versatility you could hope for, but with no valves to replace & re-bias and around half of the weight to carry around!
In other words, most players!
Try one today at your nearest guitarguitar store or click through here to buy your own Fender Tone Master amplifier!