Events: Jared James Nichols Clinic @ guitarguitar Newcastle
Published on 14 February 2020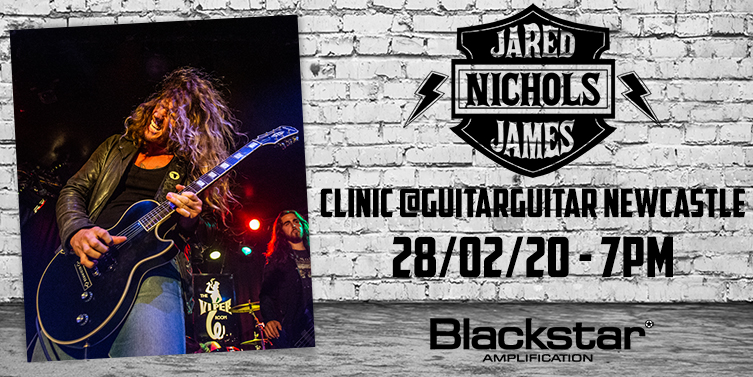 Jared James Nichols isn't your average guitarist... In fact, the Old Glory slinging, blues blasting, riff master is essentially the guitarist all of us dreamed of becoming when we were young. With a killer band backing him up as he blazes a trail of rock around the world, Jared can do more with a guitar and an amp than most players could with a million pedals. He's also a proud Blackstar man with his own signature amp that sounds every bit as killer as you'd expect from Mr Blues Power himself! Each time he pays us a visit is more fun that the last, so when we saw he was touring, we knew we had to see if he was up for dropping by...

On the 28th of February, we're VERY pleased to share that the blues toting, Jared James Nichols himself is joining us in Newcastle for a clinic. We're absolutely buzzing to have him stop by and cannot wait to see what new tricks he's picked up since the last time he visited. Demonstrating his signature amp and breaking down plenty of playing techniques, this is gonna get loud and we're seriously hyped. With plenty of audience interaction and the best possible vibe, there's nothing quite like a Jared James Nichols clinic. Book your place now for a night you won't forget!
Fancy heading along to catch his gig at the Think Tank afterwards? Even better! The first 20 people who post proof of purchasing a ticket to the show on our Facebook event will receive a free autographed CD at the clinic. It's going to be an epic show so why not head along and nab yourself some signed swag while you're at it?

Can't wait for the event? Check out the last time Jared rocked out with us below: