Events: Mike Patrick Live Stream
Published on 13 May 2020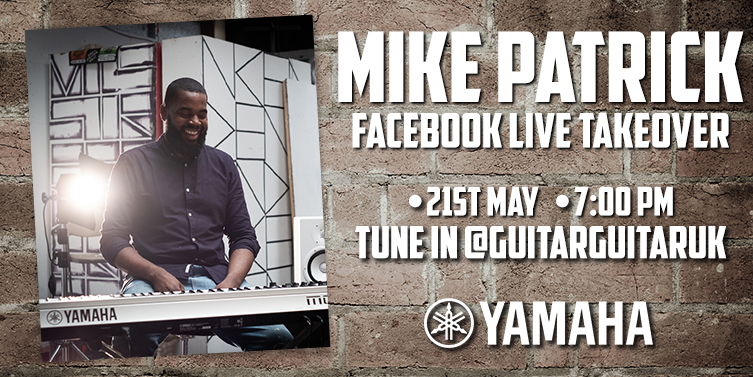 There's nothing smoother than some keys in your mix is there? Whatever kind of music you play, some tasteful keyboards or synth can bring your live sound to life, fattening it up and sitting in with the guitars to give you that full sound on your recordings. If you've been missing that extra soulful sparkle in your music, then bringing in a new element may be the perfect way to switch things up. Alternatively, if you're a keyboard player looking to start playing live, or who fancies adding a few new sounds to your arsenal then some new gear may be in order to satisfy those cravings. If that sounds like you, we'd thoroughly recommend checking out what Yamaha have to offer. With a huge range of keyboards suited to everyone from beginners to seasoned gigging players, their selection really is second to none. That's why we figured we'd give you guys a look at it first hand, read on for all the details...

Next Thursday (21/05/20) at 7:00 PM, we welcome extremely talented Yamaha artist Mike Patrick to our Live Stream Takeover to show off the latest in Yamaha keys and demonstrate just how smooth they sound! Mike is an outstanding musician and composer who has toured with everyone from The Streets, to Jake Bugg and JP Copper so it's safe to say he knows his stuff. Also experienced in scoring for film, Mike's seriously clued up and knows these instruments inside out. If you've been thinking about a new set of keys, looking for a little playing advice or just fancy asking a few questions about how you keep up with Mike Skinner on tour then don't miss this. We're seriously hyped to check out the stream and listen to some laid back grooves while we're at it!
Click HERE to visit our Facebook page now.

Check out Mike's playing below and be prepared to vibe out a little bit...