First Look: PRS SE Custom 24 Fade LIMITED EDITION
Published on 26 May 2020
PRS SE are currently some of the best value guitars on the market.
Seriously, in a world stiff with competition, this range is one of the best buys you can make. No other brand is currently offering the player so much for such a great price.
Designed by Paul Reed Smith and his team for both elegance and performance, and built in some of the best East Asian factories, the SE range by PRS punches significantly above its weight. If people like the Eagles' Joe Walsh are okay about taking an SE model out on stage with them to the world's largest venues, it kind of tells you all you need to know about their quality!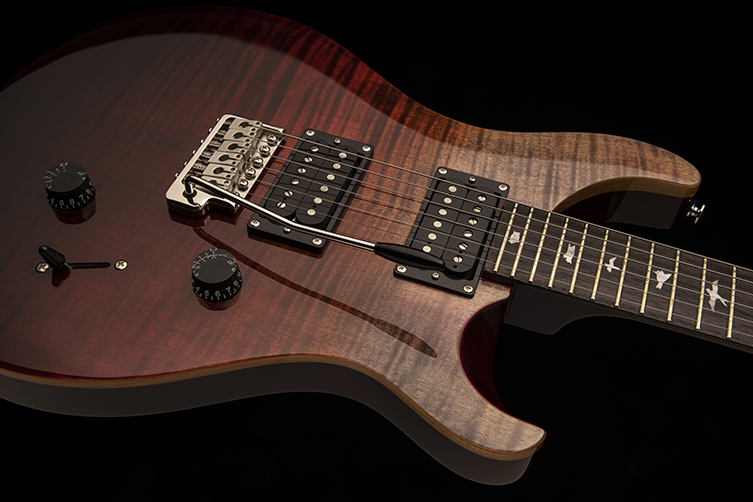 SE Custom 24
As with their American inspirations, the most popular SE model of PRS is the Custom 24. This model, more than any other, defines what a PRS guitar really is: a carved top, Mahogany, set-necked double humbucker design with a tremolo unit. We all know this iconic axe: it has been the prime PRS model for 35 years now, and is as timelessly beautiful as ever. PRS, more than any other maker, have successfully negotiated that tricky 'third path', between the design conventions of Fender and Gibson. So many companies try to achieve this, and most come up somewhat short, frankly. PRS is genuinely a legitimate choice for guitarists who want, or need, elements of both 'styles', whilst playing something that's altogether original.

Private Stock Inspiration
The models we'd love to show you today are a limited run of 'Fade' finishes. There are four new, quite lovely, finish options, and we have them all available. These are strictly limited to only 200 guitars of each colour for the whole of Europe, and when our allocation is gone, there won't be more!
These delicious finishes have been inspired by some of the wonderful guitars that come from PRS' Private Stock workshop in Maryland. Private Stock is basically Dreamland for guitarists, where the sky's the limit for the possibilities of custom orders. Often, we'll see incredible Fade finishes on such creations, and they always inspire heavy sighs of desire! These wonderful new SE Fade guitars bring a little of that rare vibe back down to earth for the working guitarist, and in fact anyone looking to own a beautiful looking guitar than outperforms anything in its price range.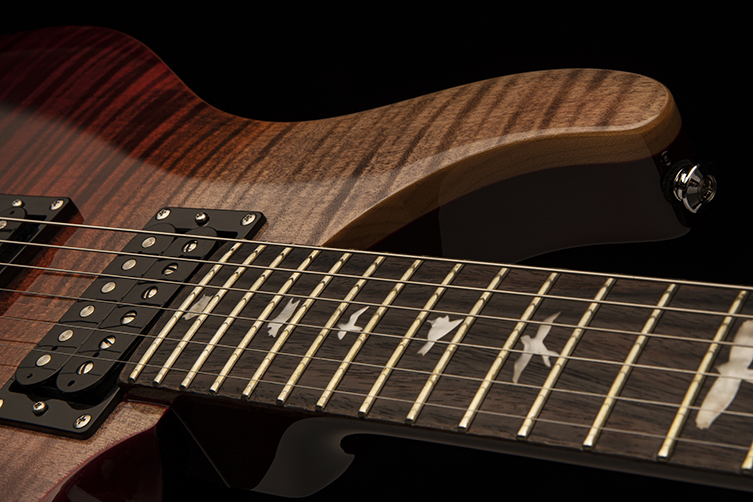 Apart from the exquisite finishes – and those are Amber Fade, Charcoal Blue Fade, Charcoal Cherry Fade and Charcoal Fade – the instruments are identical in specification to the 'regular' SE Custom 24 guitars. Let's take a brief look...
Specs to Win
The PRS SE Custom 24 has, as we mentioned, a solid Mahogany body and a set neck. The top of the body is carved into a slightly different contour to the US models, but still features a thin piece of figured Maple. The figured top is, for many, part of the whole PRS vibe, so it's great to have a slice of it here. It just makes those Fade finishes all the more dramatic!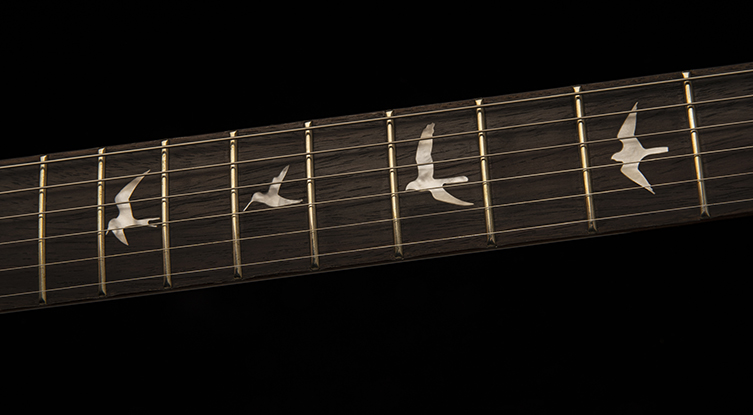 The neck has PRS' signature 25" scale length (a pleasing midpoint between 'the big two' if you follow us) and has, as you'd expect from the name, 24 frets. Pleasingly, the famous Bird inlays are present, and the workmanship here, as on the rest of the instrument, is superb.

The pickups are Far Eastern recreations of Paul Smith's own 85/15 pickup design. These pickups are a reference to the original hand-wound units Paul himself made in 1985, on the first ever PRS guitars. These 'S' models, made to his specifications, retain that cool 'clarity' and bite that make PRS guitars some of the best recording instruments ever. It's as if the sound itself just has a higher production value than some other guitars! We love the sound, especially when there's a coil tap available like there is here! Full on Rock sustain or chiming jangle: it's all available here, along with a whammy bar design that goes a long way to staying in tune under duress! We can't think of a style that this guitar can't tackle and succeed with.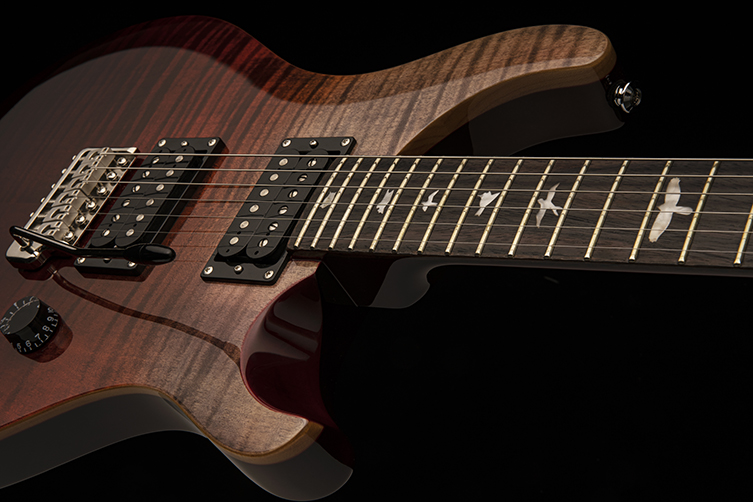 Get Them While You Can!
As we say, these PRS SE Custom 24 Fade guitars are hot off the press, and will not last long! These are some of the most gorgeous examples of the style we've seen in quite a while, and the price tag should put them within the reach of most players. This is pro quality stuff, with a feel, sound and response that'll elevate your playing. Win on all fronts with these lovely, limited edition Custom 24 Fades.