A Closer Look: Manson Meta Series MBM-1 Matt Bellamy Signature
Published on 06 July 2020
Every legitimate guitar hero deserves their own signature guitar.
Matt Bellamy, singer, chief songwriter and rifflord for sci-fi rock titans Muse, deserves one more than most. Over the last twenty years, he has almost single-handedly kept modern, contemporary rock guitar front and centre in arena-sized shows during a musical climate that's increasingly ruled by R'n'B and Hip Hop. Bellamy's FX-laden neoclassical guitar playing has played a large part in the success of Muse as a worldwide act, and has singled him out as one of the most significant practitioners of the instrument in the 21st century.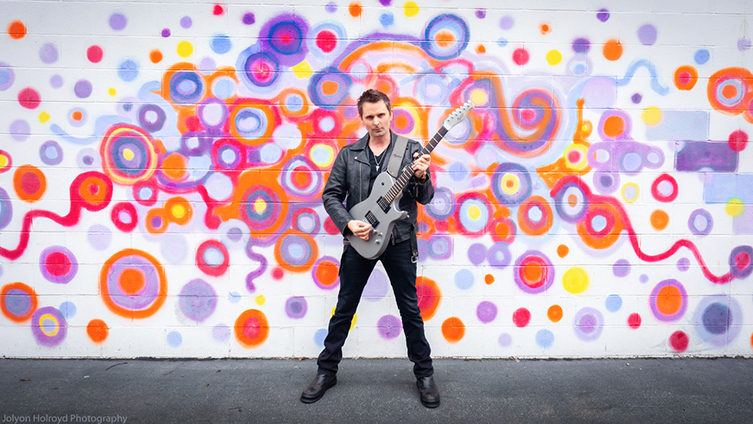 So yes, he deserves a signature guitar.
For most of his career, Bellamy has gone to Devon-based Manson Guitarworks for the source of his futuristic, custom-made axes. His distinctive offset T-style models are famous for having X/Y pads, Fuzz Factories and other gadgets built into them, and have become an iconic part of his musical identity. Manson are certainly able to offer similar builds to other interested parties, but the cost for such extensive custom work will be understandably high.
In order to bring a signature guitar into the marketplace at a price the everyday musician can afford, Manson turned to guitar giants Cort in order to collaborate. An affordable Matt Bellamy signature model appeared a few years ago under the Cort banner, and sold amazingly well. Then...it vanished from the market...
I Liked It So Much, I Bought the Company!
Earlier this year, word broke out around guitar circles that Bellamy had actually gone ahead and bought a controlling share in Manson Guitarworks, becoming its owner. Not bad, considering they make his favourite guitars!
Part of Matt's vision for Manson guitars is to bring in a range of competitively priced, imported guitars, with the Manson name on the headstock. Once again, Cort manufacture these to their usual high standards. Named the Meta Series, this new range is something we'll see more of in the future, but the launch guitar was, somewhat expectedly, announced as a fresh new take on the Bellamy signature, the Manson Meta MBM-1! Hysteria ensued!
Apologies.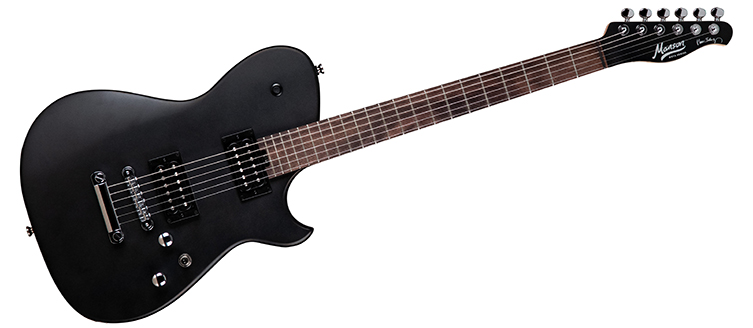 Manson Meta MBM-1
So, what is the deal with this new model? First off, the last one was pretty great to begin with, so the changes here are more like refinements than anything else. Significantly, the basswood body is now 100% the same shape as Matt's own custom guitars, not a close approximation as before.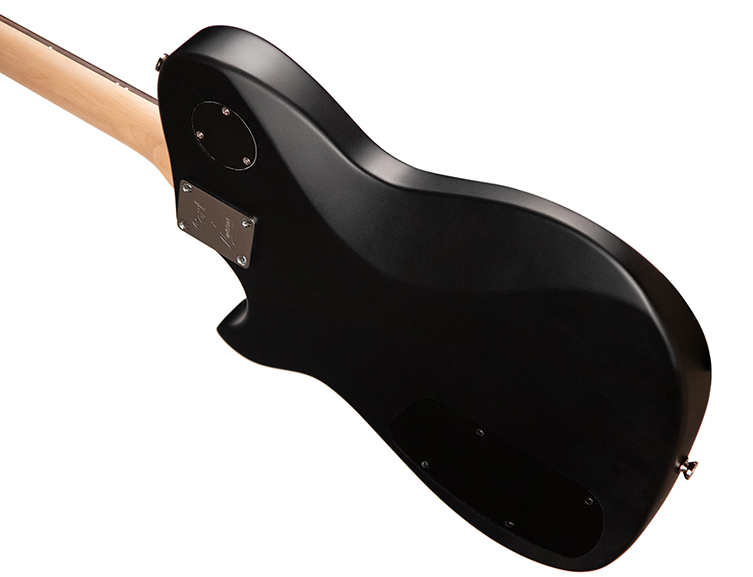 The bolted-on Maple neck has a soft v-profile, which we see more and more players turning to these days (e.g. Fender's Ed O'Brien model, for the similarly creative Radiohead guitarist), and features an Indian Laurel fingerboard with a compound radius. This is another popular specification for contemporary guitars: the curve of the fingerboard gradually flattens out as it reaches the higher frets, allowing more potential for wide bends and vibrato techniques. We think this is a highly appropriate move on Manson's end, since the Manson MBM-1 is not in any way a retro instrument and is therefore unshackled by tradition.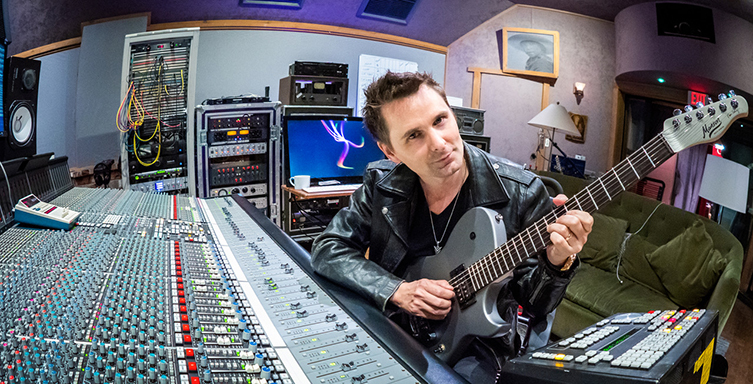 At the top of the neck, you'll see a proper Manson guitars logo on the painted headstock, alongside Mr Bellamy's own printed scrawl. A set of staggered locking tuners adds a touch of practical class, right where you need it.

Built to Rock Hard
The previous Cort-era Muse guitar had a humbucker at the bridge and a single coil pickup in the neck. Matt has obviously decided that this combo was far too wimpy for his crushing cyber-tones and so has jettisoned the single coil in favour of an H-H pickup configuration. The balance is better, sonically, and it's worth pointing out that each pickup has been carefully designed by Manson to provide a degree of versatility. The bridge unit barks like a chunky rabid dog, whilst the neck humbucker is as smooth as caramel. Together, they cover a large amount of ground – everything a modern Rock player needs if he's not into whammy bars – and both units work well with the volume and tone knobs.
The functionality here is undeniable, and the vibe of stripped-back Rock machine is more than suitable for the intended task. We don't hear too much in the way of 'classic PAF' tones coming from the MBM-1 and that's altogether the point, really. It's refreshing to play a guitar so confident in its purpose.

Punctuation
The kill button is one of those devices that you'll either love and incorporate into your playing, or you'll more or less ignore. It's a very simple gadget: press the button in the top shoulder and all sound instantly dies, only to pop gloriously back into life as soon as you let go of the button. It's a passive effect, as it's essentially just breaking the output signal momentarily. No batteries required!
Used in a less-is-more context, the kill button can add a huge amount of drama to your guitar parts. You can really pull the rug out from under your audience if you use this feature at the right time! We suggest becoming very confident with it before you hit a live audience though, as a mangled or mis-timed stutter can sound more 'YouTube Fail Compilation' than 'Tom Morello solo', if you get us...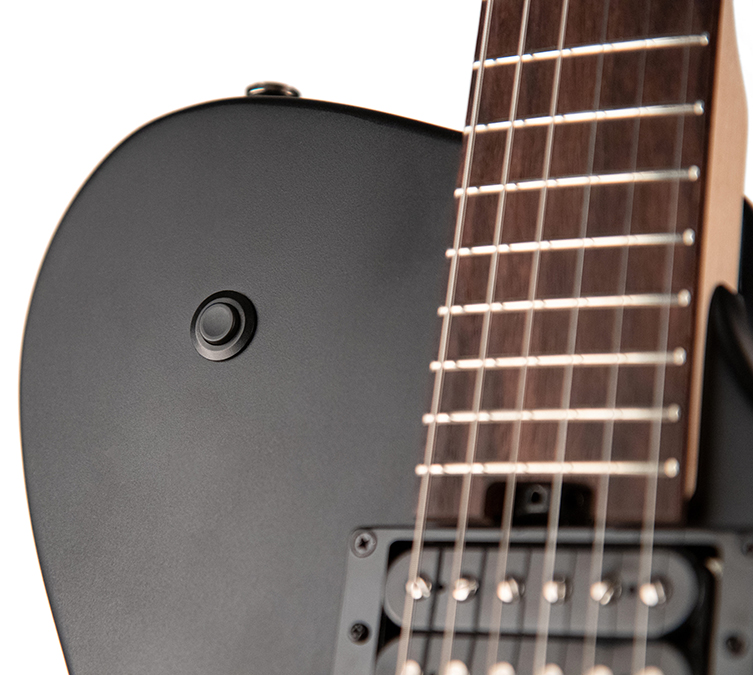 Final Thoughts
We think this well-priced, well-built and seriously good sounding guitar deserves an audience far wider than Muse fans. Whilst they are an obvious market, we think this guitar is perfect for all manner of dark, heavy rock styles. From Djent to Modern Prog, Hardcore to Industrial and even Goth genres, the Manson Meta MBM-1 asserts its authority and provides a perfect platform for adventurous playing. Yes, it's very much Matt Bellamy's guitar, but it's also a cool modern T-style, and isn't as blatantly 'hero-worshipping' as other signature guitars could be perceived to be.
We have stock in Satin Black and Starlight Silver. They won't last long, and we'll order more, but we suggest jumping in fast if you don't want to wait months and months for one of these. They are too good to hang around for, and... (cannot hold...back...on Muse puns...) Time is Running Out!!
Thanks for reading