Epsom 10th Anniversary Celebrations!
Published on 26 July 2021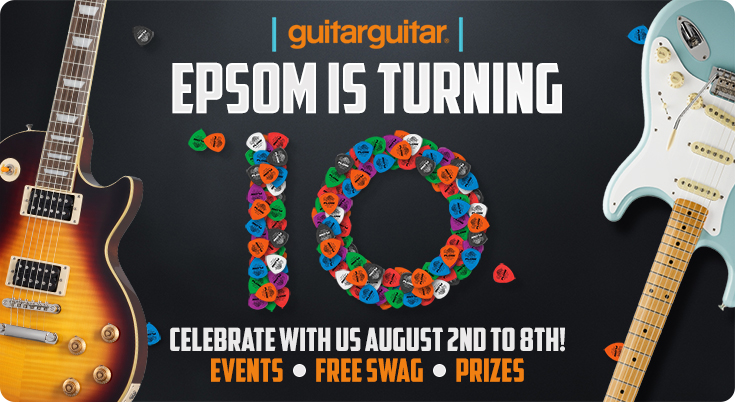 Can you believe our Epsom guitarguitar store is now ten years old?
That was a quick decade!
In order to celebrate, we're running a weeks' worth of amazing competitions and fun events in Epsom. From giveaways to clinics to top tips from industry pros, there's a ton going down from Monday 2nd August until the following week.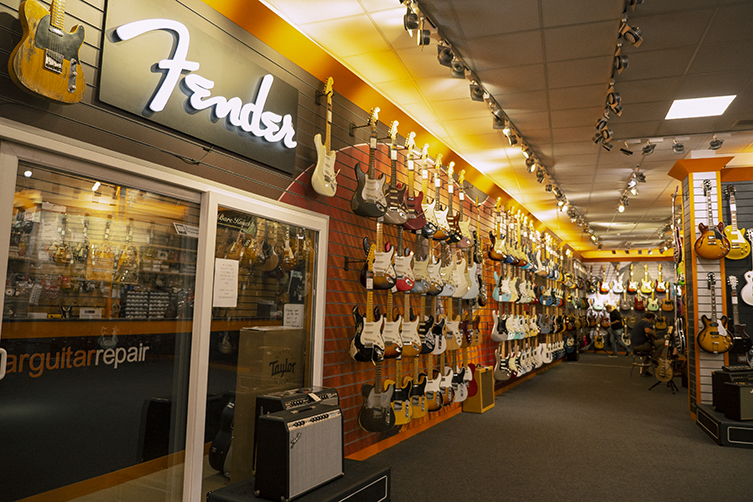 What's on? Let's have a look...
Competitions – WIN STUFF
We are celebrating all week so we have 7 prizes up for grabs: 7 prizes for 7 lucky people who visit our Epsom store from Monday 2nd until the end of Sunday 8th August. Simply visit our shop and talk to our staff: they'll get your details on an entry form and popped into the hat for the prize drawing a week later. One entry is good for one of any of the prizes, and you can enter as many times as you like: every visit equals a chance to enter! This is all about celebrating the store so we want you there!
We have some spectacular prizes on offer, too. For a full rundown, please click through to this Epsom Prizes blog, but for a taster, how does this sound: you can win a Taylor GS Mini Koa, a Schecter Omen Elite 6, a Marshall Origin 50-watt head and more!
As we said, winners will all be drawn randomly from a hat, and that will happen the week following our celebrations. Winners will then be contacted about their prizes. What could be easier?
Wow! What Else is Happening?
What else? We're glad you asked! We have a bunch of fun events coming up during or Espom 10th Anniversary celebrations, so read on to get a summary of what's going to be happening...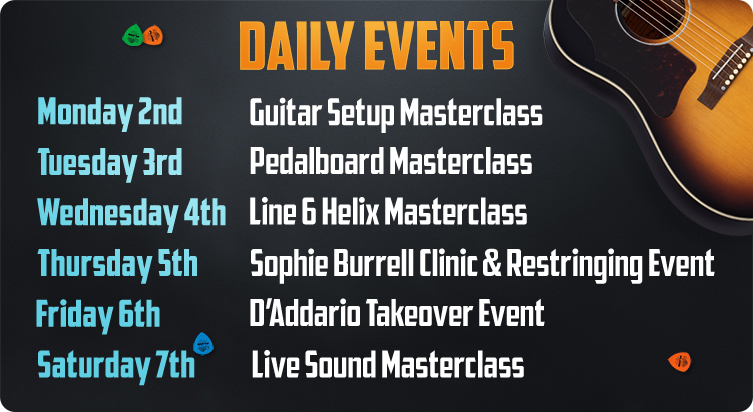 Please note: our above Masterclasses will have limited availability, so please get in touch with the team at Epsom if you are interested in attending and they'll look after you!
Help us Celebrate 10 Years of Epsom!
Thank you to everybody who has visited our Epsom store these last ten years. It's been quite a wild trip, and we wouldn't be here talking about it without you, so thank you! Hopefully you can make it down to see us during our celebration week, we'd love to see you!
For those who haven't been there yet, we bid you a warm welcome! Please click below to find our Epsom store's address for your GPS and their contact details to get in touch about our events. Thank you and we'll see you there!
Click to View our Epsom Store Details