How to Make Playing Drums at Home Easier
Published on 10 August 2021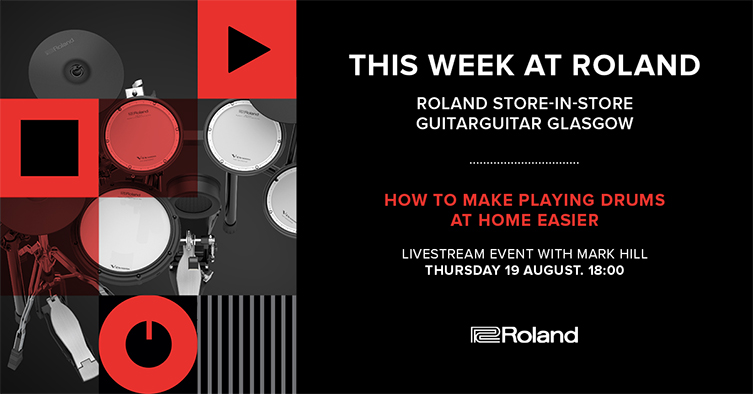 As the driving force behind every great band, the drums are a brilliant instrument for any musician to learn. Not only do they help you to improve your timing and gain an understanding of rhythm, they're also spark new ideas and inspire creativity. If you're a recording artist, a set of drums in your studio can be such a useful tool, allowing you to lay down your own backing tracks and build the sound in your head. However, not everybody has the space or the patient neighbours to accommodate a full size acoustic kit in the house!
In recent years, digital kits have taken over as a fantastic alternative, giving players the chance to practice at home and gig without the headache of transporting a traditional kit. Roland are leading the charge with these setups and have an impressive array of options at every price range, from beginners right through to touring musicians. Their innovative kits are game changers, totally expanding the notion of what drums can do. Options such as mesh tops for a more authentic sound and feel can be found alongside digital samples to give players a true blend of classic and contemporary. They've really elevated the performance element of these setups and for someone who hasn't experienced them, they are truly mind blowing.
Tune in to our Live Stream
On the 19th of August at 6:00PM, our Roland Specialist Mark Hill is going to take you on a journey into the ever changing world of Roland drums. He'll be demystifying some of their most popular kits with demos and walkthroughs, showcasing just how well they can fit into a home setup. If you've been thinking of expanding your studio at home, we'd really recommend tuning in and learning more about what Roland have got to offer. Their kits are on another level and an absolute must try for any drummers out there who've been thinking about making the switch to digital. Get involved and ask Mark some questions, we'll see you there!
Head to our Facebook page now.