Get Back to Gigging
Published on 03 September 2021
Rockers, gigs are back!
We've missed the beer-sweat venue smell, the loud, rumbling speakers and getting bashed about in the mosh pit. It's been a long time coming folks but good times are back! Pints are flowing, the stage lights are shining brighter than ever before, the smoke machine is raring to go and the people are starving for some live music. So let's give it to them!
One of the most exciting things you can do as a musician is to perform live. There's no feeling like it. From the buzz of the audience to showcasing songs that once only existed in your head, gigging is one of our favourite things to do.
After many of us becoming bedroom guitarists during lockdown and having only our supportive (but slightly reluctant) family members as the audience, the thought of getting back out on the gigging scene and playing to actual real life people might feel a little daunting. Real life people… WITH EARS!
It's also amazing to think about all the new guitarists out there who have found their inner Slash during these crazy times, who are now raring to get on stage and debut their new talents. We thought we'd put together some helpful tips and pointers to help you get back on the live music scene. So whether this will be your first or 100th time on stage, hopefully, these tips will help you find your gigging groove!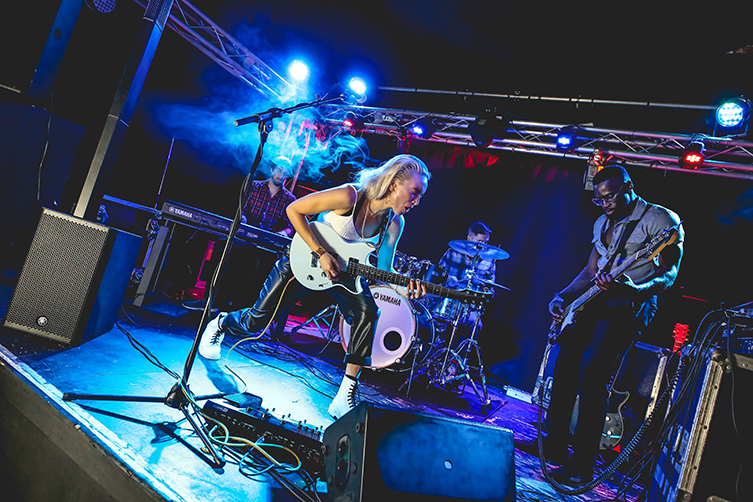 Work Out What Type of Gig You Want to Play
We're sneaking this one in at the start but you've probably already got a good idea of what type of gigs you want to play. But if you haven't, don't worry. It's time to map out what sort of venues will suit your type of performance. If you and your buddies are in a heavy metal band and book a small, intimate cafe for a gig... well... that might not be the right thing.
Rehearse, Rehearse, Rehearse!
Right, one of the most important pieces of advice we could give you here and is to practice until you think you're ready. There is nothing worse than stepping onto a stage and feeling underprepared. It's not enjoyable for you as the performer and trust us when we say that the audience can smell the fear from you! Whether you'll be playing covers or performing your own original music, knowing your songs inside out is a must.
It's all about being professional at the end of the day. Don't write the chords on your forearm, it is not a good look.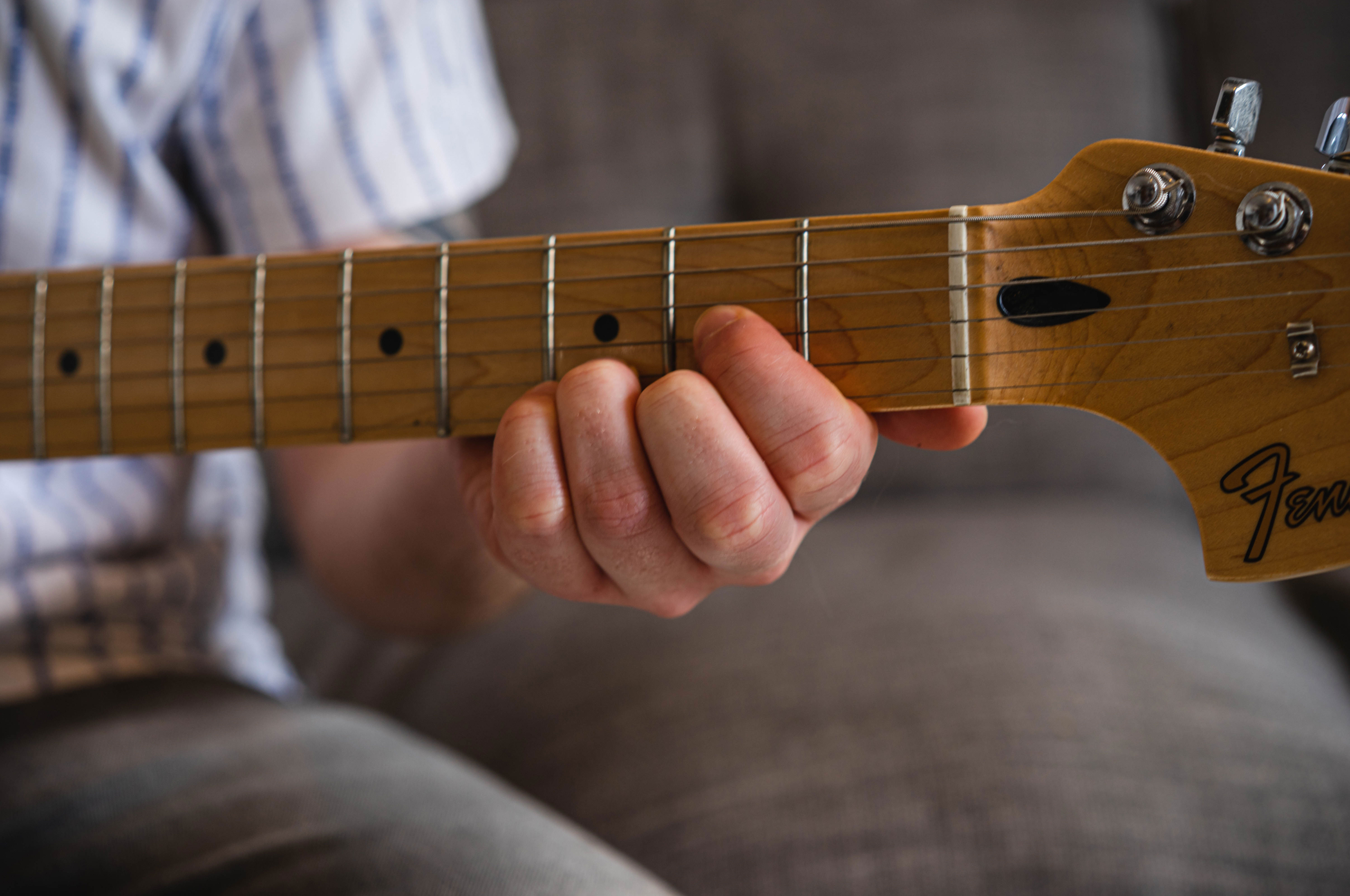 Equipment
If you want to make a real bash at the whole gigging thing, then you've really got to have the right equipment. Of course, this is all dependent on your setup but having reliable gear that will see you through your set without breaking or blowing up (it does happen!) is incredibly important. Do your research on versatile gigging equipment that you'll be able to rely on.
What about mics? Have you got your own?
Gig bags? You're going to need these to protect your instruments!
Depending on your set up, there might be quite a lot of equipment for you to think about. We always recommend writing a checklist on your phone of all the equipment you think you'll need for performance. You can also use this checklist for when you're packing up your stuff too, making sure you don't leave anything behind.
Get Out There
One of the best ways to make waves within your local music scene is to get in amongst the action. Get out and watch some gigs, make friends with the local rising bands and ask their advice for booking venues, promoters and playing live in general. As they say, sometimes it's all about who you know, not what you know, so go do some networking and make some important contacts. Go over and introduce yourself to other bands playing the same bill, they won't bite. Well, most of them won't. You never know what might lead you to your next gig!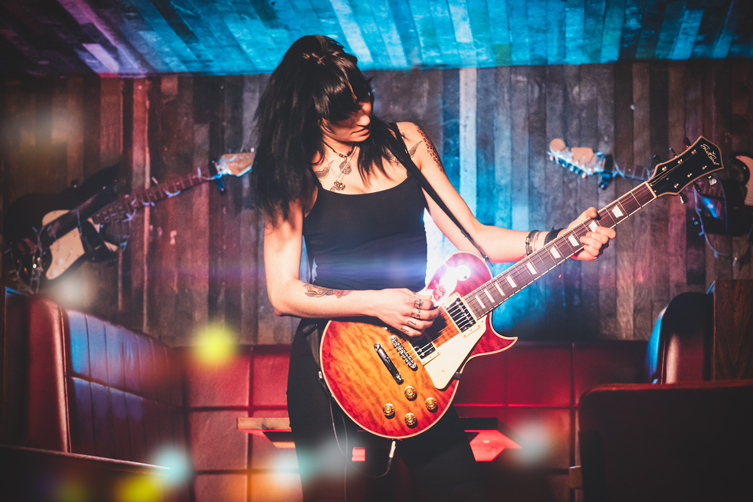 Promote Yourself
Ever heard of a little something called the internet… yes? Good. Use it!
As a gigging musician who wants to play in front of a crowd, you just can't expect people to magically appear. You have to shout about it. Make social media accounts and promote yourself. It's so easy to do so there is no excuse.
Etiquette
No matter whether you're a solo artist or part of a band, learning gigging etiquette is super important and will help you not look like that guy. You know the ones, we've all met them.
Things like double checking with the venue/promoter what time load in or soundcheck is and actually turning up on time is all part of the rockstar experience. Being late for your soundcheck slot or turning up with half of your equipment missing is a big no. At the end of the day, it's all about being courteous to the venue, staff, the audience and other musicians that will be playing the same lineup as you. Don't overrun your set time either, unless you want to really annoy the promoter. Be professional as possible as if you're easy to work with you'll most likely be asked back to play again.
Don't go mashing up the stage after your set either. That's not cool.
Always Befriend The Sound Engineer
Pretty self-explanatory really, but when you're gigging, the person behind the soundboard will be your best friend for the night. They're the ones who will let you hear yourself in the mix and also control how you sound to the audience. So, yeah. Maybe buy them a pint (or their beverage of choice) to get them on your side.

Don't Dwell on Your Mistakes
See that chord you messed up or the lyric you forgot in that song, don't worry about it. We've all been there and it really does happen to the best of us. Even the 'professionals'. The likelihood of someone noticing or remembering that you've made a little blunder in your set is minuscule. So really, don't let it keep you up at night.
One of the most important tips that has been passed onto us is that if you make a mistake, just style it out. Own that mistake. Don't stop or pause in horror. Calmly carry on and rock the rest of your set. You got this.
Post gig recap
Last tip but a very important one. We always recommend that you sit and take stock of how your gig went. By doing this, you'd be able to recognise areas that you need to improve in resulting in you being able to grow as a gigging musician. Some key points to reflect on are:
Did you enjoy playing at that particular venue?
What was the crowd like there? Did they seem to enjoy your set?
Were there any disasters?
How did you feel up on stage?
What improvements should you make next time?
Final Thoughts
And, of course, have fun! Performing live is such a wonderful thing you can do as a musician and you never know what gigging in your local pup might lead you onto later down the line. We hope these tips have help you and you're feeling excited to hit the gigging scene. If you're thinking about starting a band, we have a blog with tips for playing with other musicians that you can check out.