Live Sound Masterclass with Andy May & Yamaha at guitarguitar Epsom
Published on 16 June 2023
Sound tech sounds like the perfect job for you?
Then you better come to THIS event!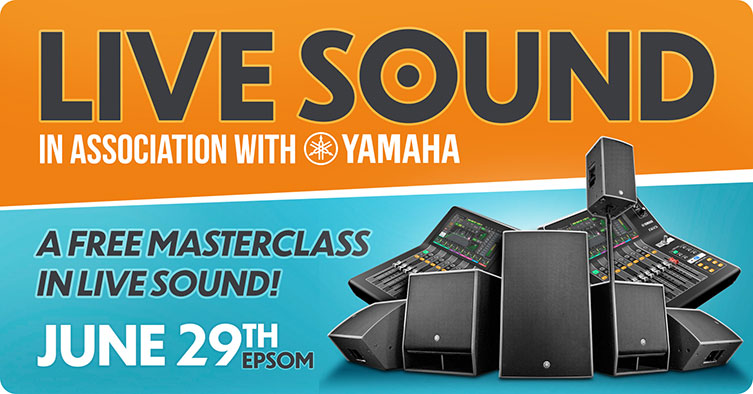 Our Epsom branch has been fitted with a state-of-the-art live sound stage room, decked out with the newest and the best PA equipment provided by Yamaha. Customers will be able to test Yamaha range of speakers, mixers and PA - this will be a must visit for anyone who is passionate about live sound and music production
To celebrate the launch of this superb new featured space in our store, we're throwing a special evening event with a guest host: Andy May!
The Details
Pro Audio master Andy May (exclusive front of house tech for Status Quo since 2002, and former FOH for Jeff Beck & BB King, among many others) joins forces with Yamaha to host an evening focused around live sound.
Andy will provide a speech during which he will talk about his extensive career working with sound on world stages for some of the biggest names in rock music. Taking full advantage of our brand new Yamaha stage and multitrack, Andy will demonstrate his mixing skills. There will be a Q & A so the audience can pick his brain on all things sound engineer: setup, product recommendations, tips and more!
Join us for this free event at 7:00 pm on Thursday, 29th June 2023, in our Epsom store.
Make sure to book your ticket early as our previous event with Andy sold out rapidly!