5 Things We've Learned from Devin Townsend
Published on 13 November 2023
In contemporary metal and prog circles, the name 'Devin Townsend' carries a lot of weight. Loved, respected and seen as both a creative force of nature and as a yardstick for the possibilities of modern music, Devin is one of the most significant and valuable musicians in operation today.
From his early days signing with Steve Vai through the brutal assault on the senses that is Strapping Young Lad and into a polymorphous and extremely colourful solo career, Devin has cut a path in the musical wilderness that few could match.
I've been lucky enough to spend some time with Devin on five occasions, both in person and online. Since 2011, we've wandered down Tontine Lane in Glasgow, sat aboard his tour bus, chatted in empty venues and conversed via Zoom. Every time we had a conversation, I came away with something new, be that deep insights, wisdom about inner processes & mental health, ways to be creative and even practical tips on production.
What occurred to me recently is that all of these pieces of conversation are spread throughout the years in different interview articles. True fans will have found and devoured them already, but there's a ton of good stuff from Devin that every musician and music fan can find interest in. After all, he's a very smart, creative artist who has enjoyed a long and risky career. He's also good at sharing, and is happy and comfortable discussing bigger issues, so I feel like these interviews are pretty valuable.
Therefore, today's blog article aims to point you back towards all of these conversations. I've highlighted things that I've learned from talking to Devin, but in reality, my goal is to have you go back through them all yourself and revel in the man's unique and highly experienced viewpoint on a number of subjects.
Are you up for this? Then make yourself a cup of only the finest Ziltoid-approved coffee, sit back and discover 5 of the many things I've learned from Devin Townsend over ten years of talking to him…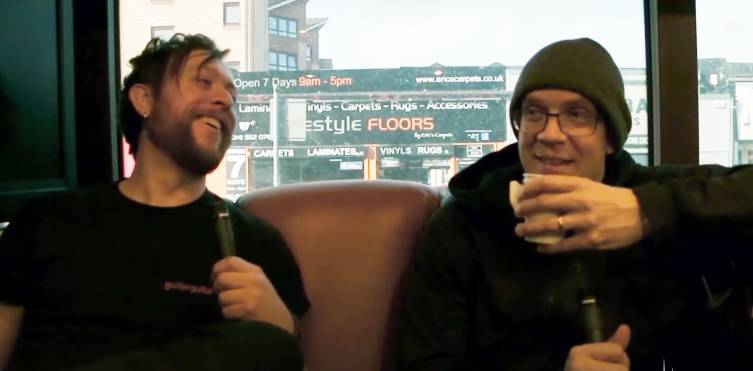 Contents
Follow Your Instincts
Navigating a creative path like Devins is to follow a particularly unpredictable muse. Within his catalogue of music, you'll hear hushed tracks more mellow than Enya, and jackhammer tunes that hit as hard as Meshuggah. There are also the 85 points in between that all get a look in too, so it's no surprise that Devin has to allow a level of self-trust into his process.
For example, in nearly every interview I've conducted with him, Devin raises the point that each new record is, if not an antithesis on his previous one, then certainly a response. In our most recent conversation, he said:
"A lot of times during the process of making these records, I don't know where I'm at until the tail end of the process. I don't know what it is until I'm almost done".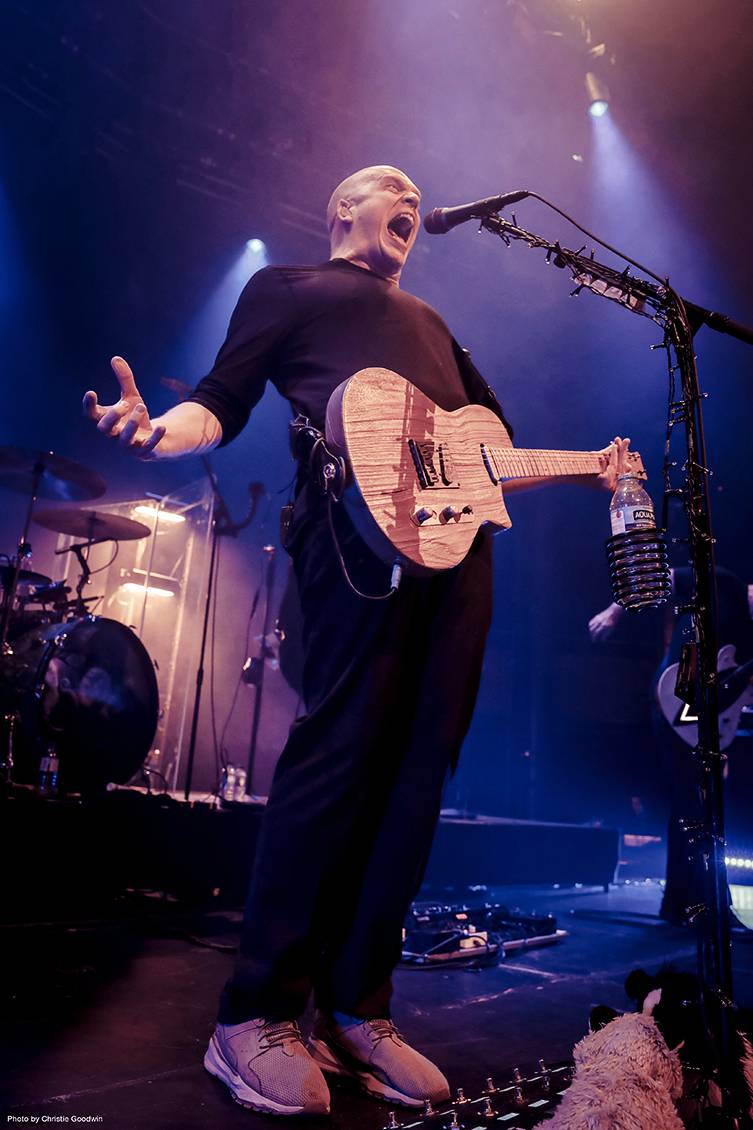 (Photo: Christie Goodwin)
"Whatever it is, that's the emotional authenticity that I need to have in line with whatever came before, in order for me to handle it. And that's, y'know, a super-long answer to your question! But the things that make the records work for me at the end is when I sit back and listen to them and I'm like, 'that's where I'm at."
"When I'm compelled to do something, It's from a place of really wanting to do that. It's not like I'm trying to be provocative, or push myself in a direction that is 'for the sake of it'. I follow where it leads and then oftentimes I think, 'Oh sit, now I have to rationalise this to the label!'"
Read the 2019 Devin Townsend Interview
Look Beyond the Guitar to See the Bigger Picture
Despite being a ferociously talented guitarist, Townsend has never given the instrument undue prominence in his creative vision:
"For me, the guitar has always just been a kind of foundation for a bunch of other shit. When I think about what a guitar's function is, the stuff I do, it's always been very similar to what my vocals are, in that it's a component of the song, as opposed to anything that leads it".
This can also mean going as far as re-writing lyrics long after they've been recorded and mixed, if those lyrics don't fit into the all-encompassing bigger picture. This happen for Dev during the mixing stage for Lightwork:
"During that process when I was mixing it, I wanted the material coming out of the speakers to be that of hope. I kept modifying the lyrics, so that any trace of 'I've been done wrong' or 'I'm sorry' - any of that shit - was outta there, because that's also not what this was about!"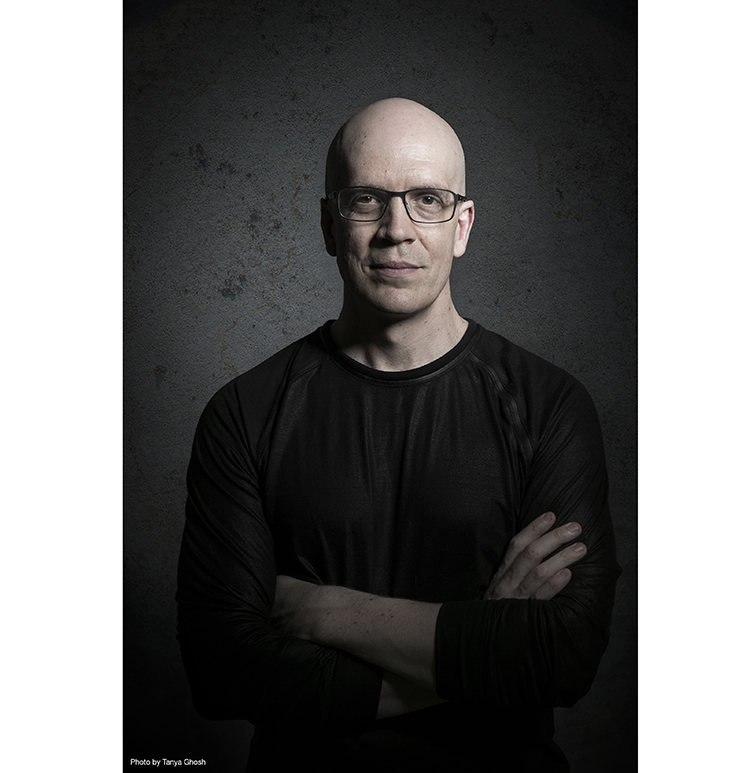 (Photo: Tanya Ghosh)
The bigger picture also extends to the art itself:
"I get tired of 'me' pretty easily now, and when you have a band that is 'you', you have to be careful when you're working on new music that you're not just spinning your wheels".
"For Transcendence, I put a fair amount of effort into trying to find myself in different parts of my life out of my comfort zone and seeing if I could extend that to my relationship with the band".
During the pandemic, that bigger picture extended to entirely new practises:
"What's been interesting about it is the amount of things I've had to learn. Since the lockdown, I've had to learn Premiere Pro, Photoshop, OBS, Twitch, how to do video, how to set up for simultaneous...you know, all the things that have happened that have been admittedly frustrating, because there's so many aspects of these learning curves that are new to me. By the end, I'm shocked! I'm like: I know how to do this; I know how to do that. It makes me a one-man wrecking crew!
Read the Entire 2020 Devin Townsend Interview
Stay True to Yourself and Own It
Conflict seems to be inevitable when individuals collaborate for work. If the end result is excellent, then the conflict is often seen as ultimately worthwhile. Still, it can be difficult to navigate these situations, and this is something Devin is very open (and good) at talking about.
On Lightwork, Devin spoke a lot about the difficult decision he had to make about taking back control of the album from a team who did an incredible job but were ultimately moving in a different direction. Being firm on this took bravery, trust in his own instincts and a desire to stay true to his own creative self:
"The process of working with a team yielded a lot of conflict, and I needed to say 'no' to the aspects of it that I was uncomfortable with".
"A big part of it was me saying, 'Well, that's just how it is, man'. You know, not everyone's gonna like you. And I think when you've spent a lot of time with your processes being about subconsciously pleasing people, that's a hard pill to swallow".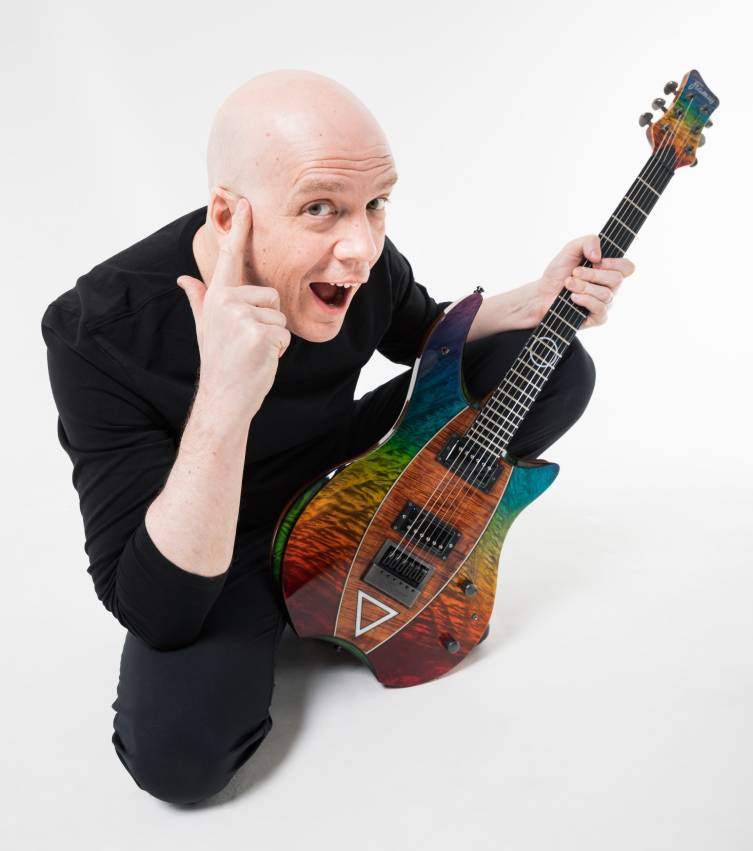 (Photo: Paul Harries)
"Man, I wish I had the capacity through the emotions, to articulate why I had to do this, but when everybody's heated, you're arguing, right? And in those moments, the only thing I could do was say: 'No, man. I gotta do this this way because for whatever reasons other people may think, I have to have this a certain way."
"I realised that the process that many producers work within, is something that really fundamentally doesn't work for me. And you don't know until you know. So a big part of it for me was also feeling guilt, I guess, about sort of taking the reins back from people when I had given it to them in the first place".
Read the Entire 2023 Devin Townsend Interview
You DO Have Enough Time to Smash Your Goals!
Modern life is tough, and spare time sometimes seems like an increasingly hilarious joke, but there are ways to cut through the static and tend to the art side of your life! Here's a few things Devin has shared about his own process, including this first one, about working when you're not working…
"When you say it like that (me listing his various recent projects), it does sound crazy. People have asked me in interviews recently how I've been getting all this work done and what have you, and I can't actually figure out what other people are doing with their time! What else would I do? I can't think of it! I don't know what human beings are supposed to do, so I just do this, and over time, a lotta things get done!"
"A lot of my creative process happens subconsciously, I think, whereas I don't process it in the ways that I used to. It just compartmentalised somewhere, and when I do get an opportunity to let it out, it's retrieved at that point".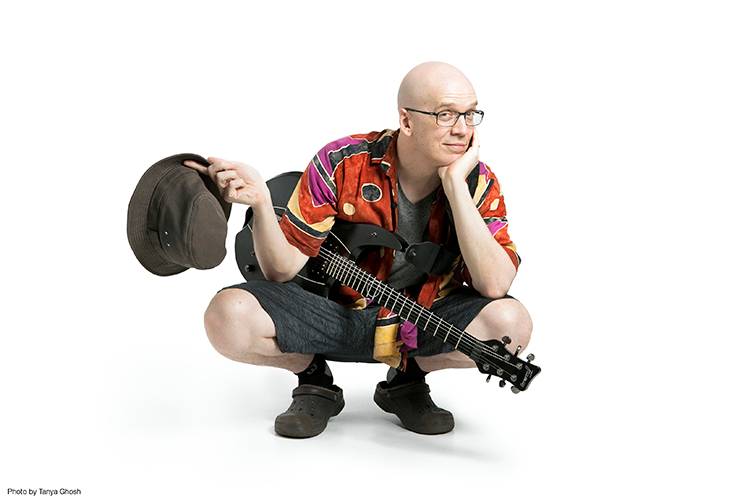 (Photo: Tanya Ghosh)
He clearly doesn't bother with bingeing reality TV shows on the couch, and whilst I'd say that downtime is super-important, there are ways of chilling, and being productive…
"I might get a couple of nights a week where I'm like 'Okay, turn the phone off, the wife and kid are ok, I'm just gonna go bananas for a couple of hours and see what happens.' And out of that, there's been about 25 strange ideas, and it's all over the place!"
It's worth remembering that Dev wrote and recorded the entire first Ziltoid record quietly at night on headphones as his newborn-baby slept! That album is hardly full of lush lullabies, either, so what more proof do you need that ANY time is the perfect time to get your life's work done?!
Protect Yourself
Burnout is one thing, but emotional battles for musicians often go unspoken and unrecognised. Devin is one artist who, throughout his career, has made it not only a priority to protect his mental wellbeing, but to be able to articulately talk about that, in order to offer some sort of helpful context for others. I've been part of several conversations about the need to get away form the city, to find peace, even to make sure there's a bathtub in the hotel room, a characteristically humble request from a guy who could be demanding a lot more.
"On a tour of this length, it's very easy to spiral, ya know? Like, psychologically. And so, I find the need for me to write about that is compartmentalised a lot more now".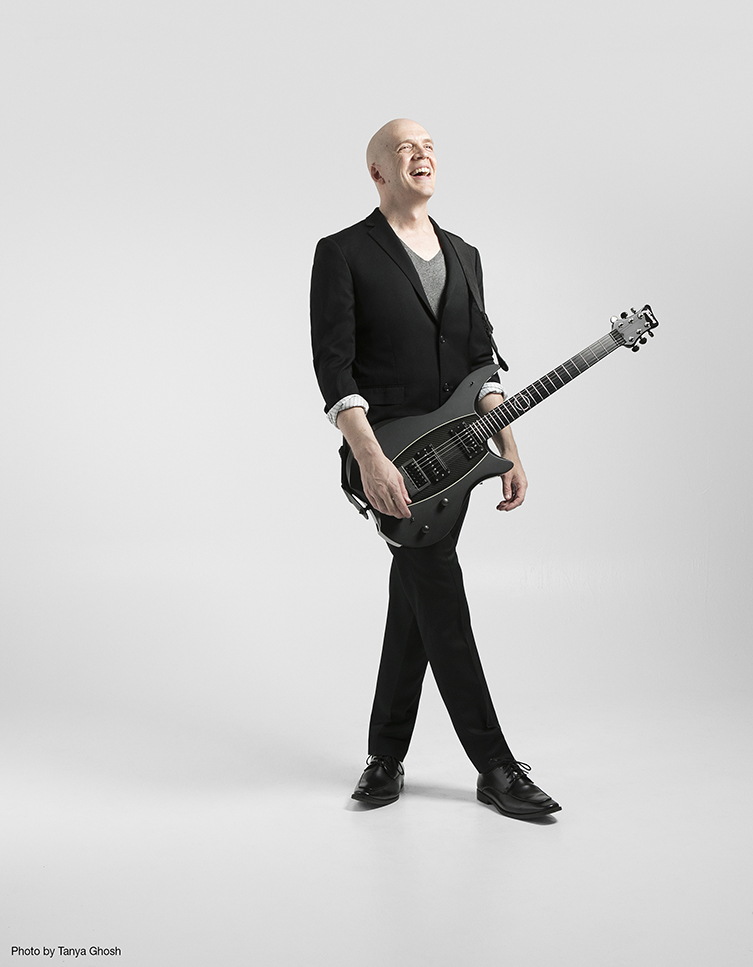 (Photo: Tanya Ghosh)
"I really started getting into patterns of like protecting myself by intellectualising those things as opposed to just being them, and anticipating them legitimately but, you know, you gotta be careful sometimes of what you ask for! I managed to sort of... blow myself open with this process and now it's more like the process of how do you...uh...I don't think I 'shattered' my trip, I just...opened it. And it's more about incorporating it in a way that's functional as opposed to something that's just neurotic, right?
But again, it's like, the process of that trajectory is such that I had to figure it out while working, and so sometimes it's easy to appear fragile, or like depressed, or what have you, when in actual fact... things are good!"
"Ok, after the soundcheck, I'm gonna go and eat and think. So I do exactly that today, and then I'm walking around and then I saw this restaurant and as soon as I walked in I saw maybe...ten people, and they turned, and they had the Empath shirts, and as opposed to doing what I think I should have done, which was going 'Oh hey, how's it going, thanks for coming!', I just panicked! I fucking bolted! (laughs) Because I was so in my own head that...you don't expect to see people that know you! It's like I separate myself so much from my work, that it never occurs to me that this (this situation) exists! So I see them on Twitter and they were all 'sorry we scared you away' and I'm saying 'I'm sorry! I didn't mean to be rude man, I just didn't expect to see...people!"
Insights for All
These brief quotes are just tiny drops in the ocean of conversation that has accumulated over the years. Devin is always a fascinating man to talk to, and part of that is the honesty and openness that he has brought to each of my enquiries.
I recommend clicking through to each full interview (you'll find them dotted throughout this article) and fully enjoying the thought processes and insights in their correct context. I feel that there's plenty here for everyone to take from, not only fans of Devin's music. That said, there's such a wide range to his output that it's likely you'll also find plenty to love in there too.