TGI TGI101 Clip On Tuner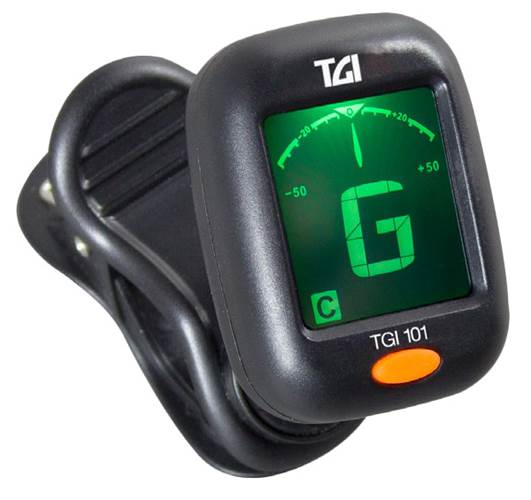 This product is currently not available.
Customer reviews
Overall Rating 4.6 (

47

reviews)
Nice addition! Works well for a real beginner!
Charmaine M. - 18/12/2020
ought a TGI101 Clip On Tuner. Wasn't to sure if it would be that good but I am really pleased. Went round tuning my 10 guitars and didn't take long at all including a 12 string. Would recommend it to anybody and a great price. B
very easy to use, it comes with the battery which is great
Ok I use it when im playing to adjust the tuning so useful to me.Has a few settins to try..
Very easy to use and very accurate. It?s a really handy device that I?d be pretty lost without
They are a very good company
Grate gadget easy to use set up simple
Does exactly what you would expect from a tuner. Pleased that the battery was included.
Easy to use + does the job
This is a very good tuning aid for a youngster not having a teacher to help them. I would recommend it
Simple, easy to use tuner,
Great accessory to help the beginner get started on their journey to play the guitar
Brilliant, easy to use and works on multiple instruments
Well packed. And its a really good accessory for your guitar.
Fabulous bit of kit, makes tuning was much easier
Does exactly what it?s meant to do
Simple! and as a complete newbie to this guitar malarkey is exactly what you need, does the good without complicating the issue. Excellent product.
Really easy to use. Good instructions
Useful addition to guitar.
Good products.will use company again
Grate gadget easy to use set up simple
Easy to use and does the job pretty well.
Really easy to use, does the job well.
A nice tuner, a bit fiddly to use but I'm sure I'll get the hang of it.
Works and really great for a beginner player
A bit crap... but now using a phone app which is better... don't bother with this...
Show more reviews
You might also be interested in...
Keep up with our latest offers, news & events