Walrus Audio Aetos Power Supply Mounting Kit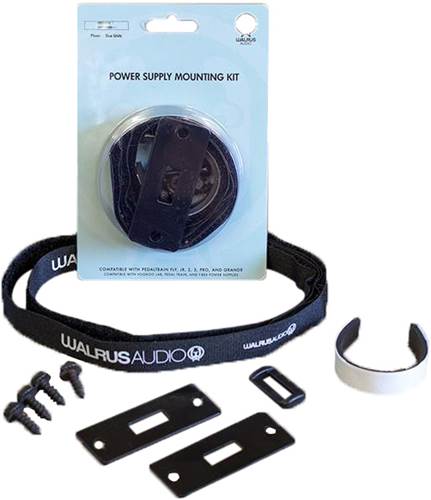 Manufacturer's ID: AET.PSU MKIT
What we say:
When buying the Aetos Power Supply, make sure you grab this handy kit too! As good as the Aetos looks, nobody really needs to see it on the stage floor getting in the way of your feet. Instead use this kit to mount the box safely and tidily to the underside of your Pedaltrain board. It's neat, discreet and oh so handy.
Specification
Kit includes: 1 Velcro strap, 2 mounting brackets, 1 synch buckle, 4 self-tapping screws and 1 rubber strip.
Compatible with Pedaltrain's Novo 18, 24, 32, Classic JR, Classic 2, Classic PRO, and Terra 42 pedalboards.