Roland TD-27KV V-Drums Electronic Drum Kit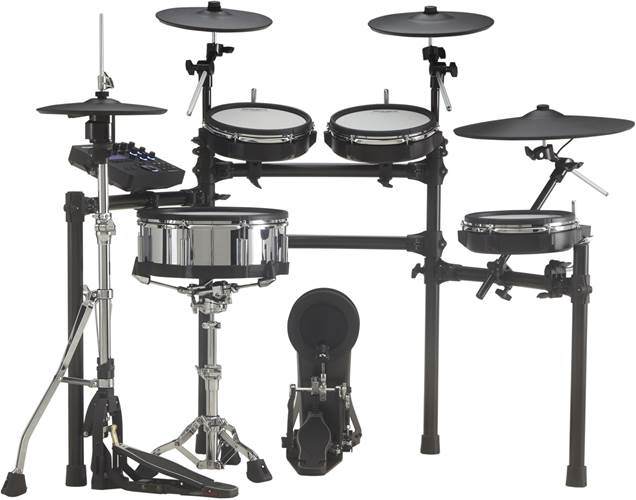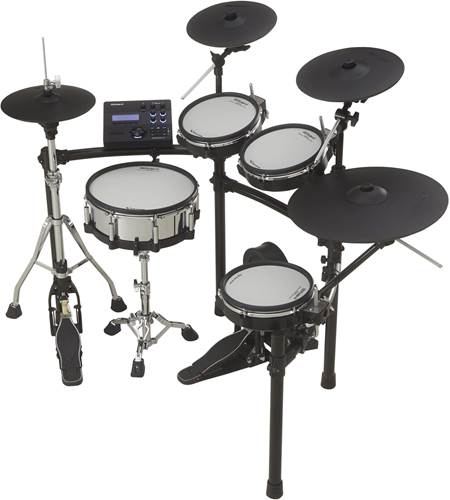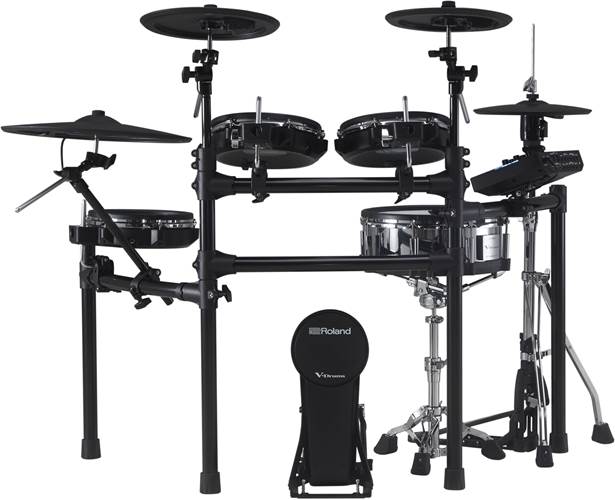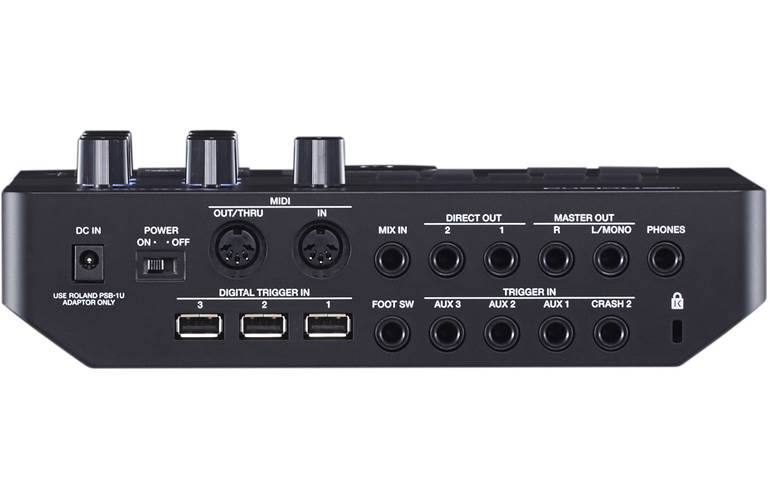 RRP
£2,822.00
Save £323.00
£2,499.00
Order before 3PM for FREE Delivery Tomorrow
3-Year Warranty Included
We're the 1st, and only, UK guitar retailer to offer a 3-year warranty as standard. Buy with confidence today. Learn More
Frequently Bought Together
Manufacturer's ID: TD-27KV
What we say:
At A Glance:
The TD-27KV from Roland is one of our favourite electronic drum kits. The TD-27 module features Prismatic Sound Modelling derived from the flagship TD-50 kit, resulting in ultra-realistic drum sounds. The module also has amazing features like Bluetooth audio playback and Multitrack audio recording over USB. The mesh pads allow for a responsive playing feel, and the Hi-Hat is incredibly realistic. The TD-27KV also has digital Snare and Ride pads, which connect over USB to the module. This results in the most realistic response an electronic drum pad can provide. Whether it is for practice, gigging or recording the TD-27KV has you covered!
Features We Love:
Enhanced Drum Pads
The mesh pads on the TD-27KV provide a realistic playing response. Every ghost note, buzz roll or side stick is picked up and recreated accurately. You can also adjust the tension of the heads, just like on an acoustic kit. This means you can achieve your desired amount of rebound with ease. The VH-10 Hi-Hat is incredibly smooth and accurate, and sits nicely on an acoustic hi-hat stand, while the cymbals move naturally when struck. We can't forget to mention the digital Snare and Ride pads on this model, which communicate with the module over USB rather than analog jacks. These connections are able to carry much more data, resulting in more trigger zones and an unbeatable playing response.
TD-27 Module
The TD-27 Module offers so much. Not only does it contain some of the best sounding drum kits we've ever heard, you can customise every sound and add per-drum and master effects. You also have the option to create and save your own custom kits, and load external samples via SD card. All these features make it easier than ever to have a library of your dream kits ready to use in an instant.
Multitrack Audio Recording
The USB connection on the TD-27KV allows for 28 Channels of multitrack audio recording to any recording software. There is no need to use a ton of microphones, channel strips and cables thanks to this feature. You can track each drum individually in your software, allowing for an optimal mixing and editing workflow. This is all done over a single USB cable, making it easily one of our favourite features on the kit.
Highlights:
Prismatic Sound Modelling from flagship TD-50
Responsive mesh pads
Realistic Hi-Hat and Cymbals
Bluetooth Audio
Multitrack recording over a single USB Cable
Sample playback via SD card
Digital Snare and Ride provide unrivaled realism
What's Included:
TD-27KV Electronic Drum Kit
Sound module mount
AC adaptor
Special connection cable
Connection cable (Crash2)
Drum key
Setup Guide
Owner's Manual
Specification
Please note: This kit does not include a kick pedal, snare stand, hi-hat stand or drum throne
| | |
| --- | --- |
| Kit Configuration | Drum sound module: TD-27 x 1 |
| | Snare: PD-140DS x 1 |
| | Tom: PDX-100 x 3 |
| | Hi-hat: VH-10 x 1 |
| | Crash1: CY-12C x 1 |
| | Crash2: CY-13R x 1 |
| | Ride: CY-18DR x 1 |
| | Kick: KD-10 x 1 |
| | Drum stand: MDS-STD2 x 1 |
| Extra trigger input jack | 4 (AUX1-AUX3, CRASH 2) |
| Dimensions | 1,500 (W) x 1,200 (D) x 1,200 (H) mm 59-1/16 (W) x 47-1/4 (D) x 47-1/4 (H) inches |
| Weight | 32.0 kg / 70 lbs 9 oz |
Please note: This kit does not include a kick pedal, snare stand, hi-hat stand or drum throne
Firmware Update Ver.1.11 introduces the following features
Support for V-Hi-HAT VH-14D was added.
Ten new Drum Kits have been added. ( Drum kit No.2, 4, 6, 14, 15, 16, 19, 23, 25, 65 )
The parameters of Template (OTHER 5 through OTHER 9) and Mic Type (TYPE 5 through TYPE 10) have been added to OVERHEAD.
The parameters of "008:Preview 2" and "009:Preview 3" have been added to the Drum Performance Data in the Internal Songs.
Functionality Improvements:

The sound of the 21 Drum Kits (mainly Acoustic) have been enhanced. ( Drum kit No.1, 3, 5, 7-13, 17, 18, 21, 22, 24, 26-28, 30, 31, 36 )
The factory-default values for PAD OUTPUT ASSIGN DIRECT have been improved.