Epiphone Slash Les Paul Standard
Authentic Slash, Unmistakable Tone
Epiphone has done a magnificent job at bringing the Slash Les Paul Standard to life at a modest price point while still providing excellent craft and top choices for hardware. Fans of Slash will love these signature models but touring musicians will also find a very dependable and great-sounding guitar choice here!
Authentic Slash Inspired Les Paul
Iconic Finishes
Slash "Skully" Drawing Appointments
Custom ProBucker Pickups
Excellent Range of Tones
Includes Hardshell Case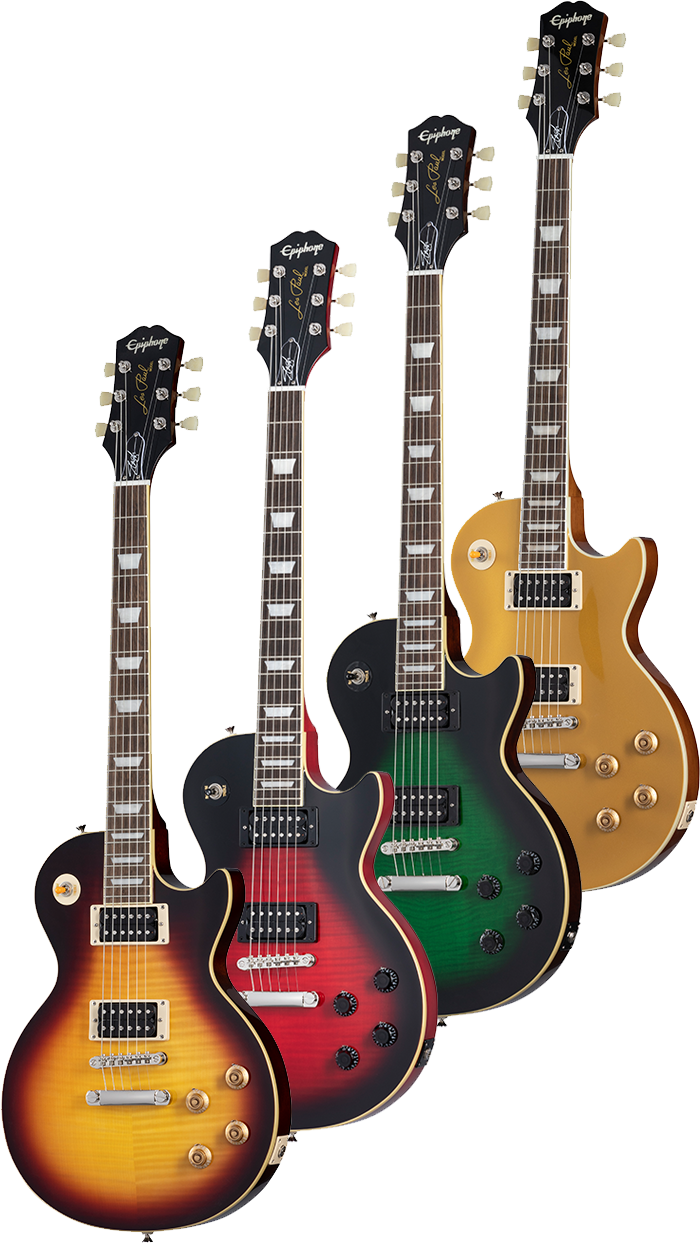 Epiphone Slash J-45
All Solid and Absolutely Stunning
Epiphone has created a seriously good guitar featuring solid wood construction, LR Baggs electronics and a classic Slash finish. This is your chance to have an authentic Slash-inspired guitar! We can't guarantee it'll make you play like him but it certainly is a guitar legend-worthy instrument.
Authentic Slash Inspired Acoustic
Iconic Finishes
Solid Wood Construction
Slash "Skully" Drawing Appointments
LR Baggs VTC Pickup
Includes Hardshell Case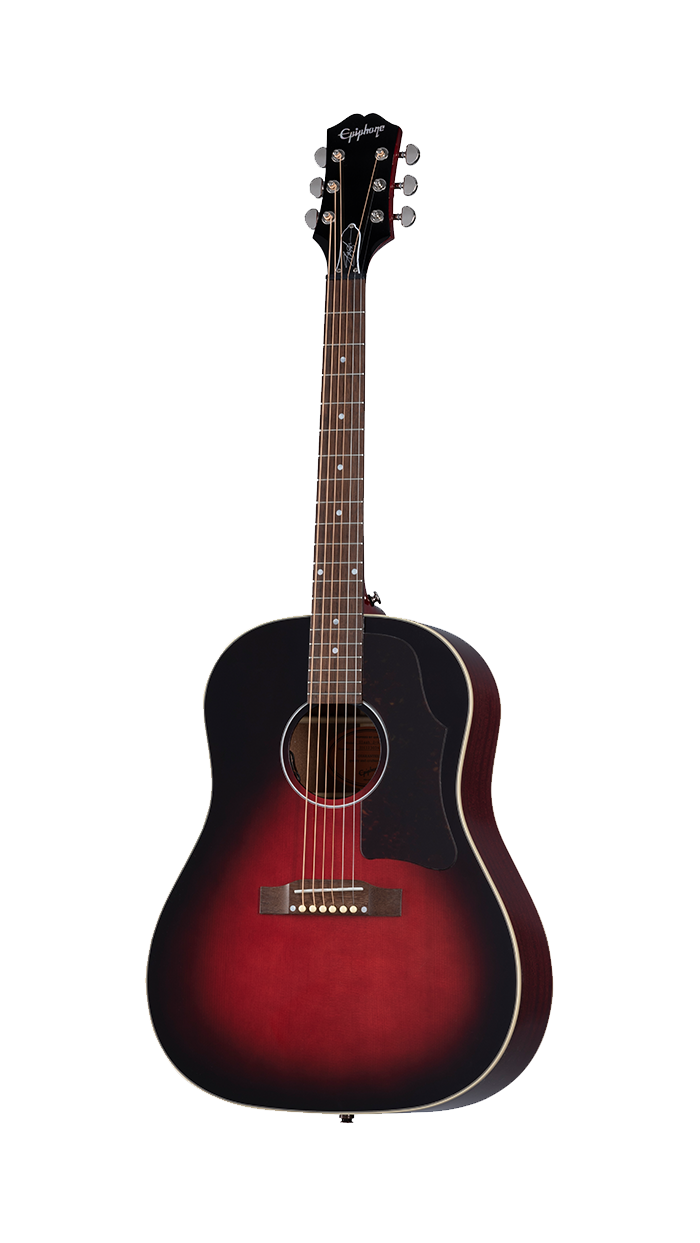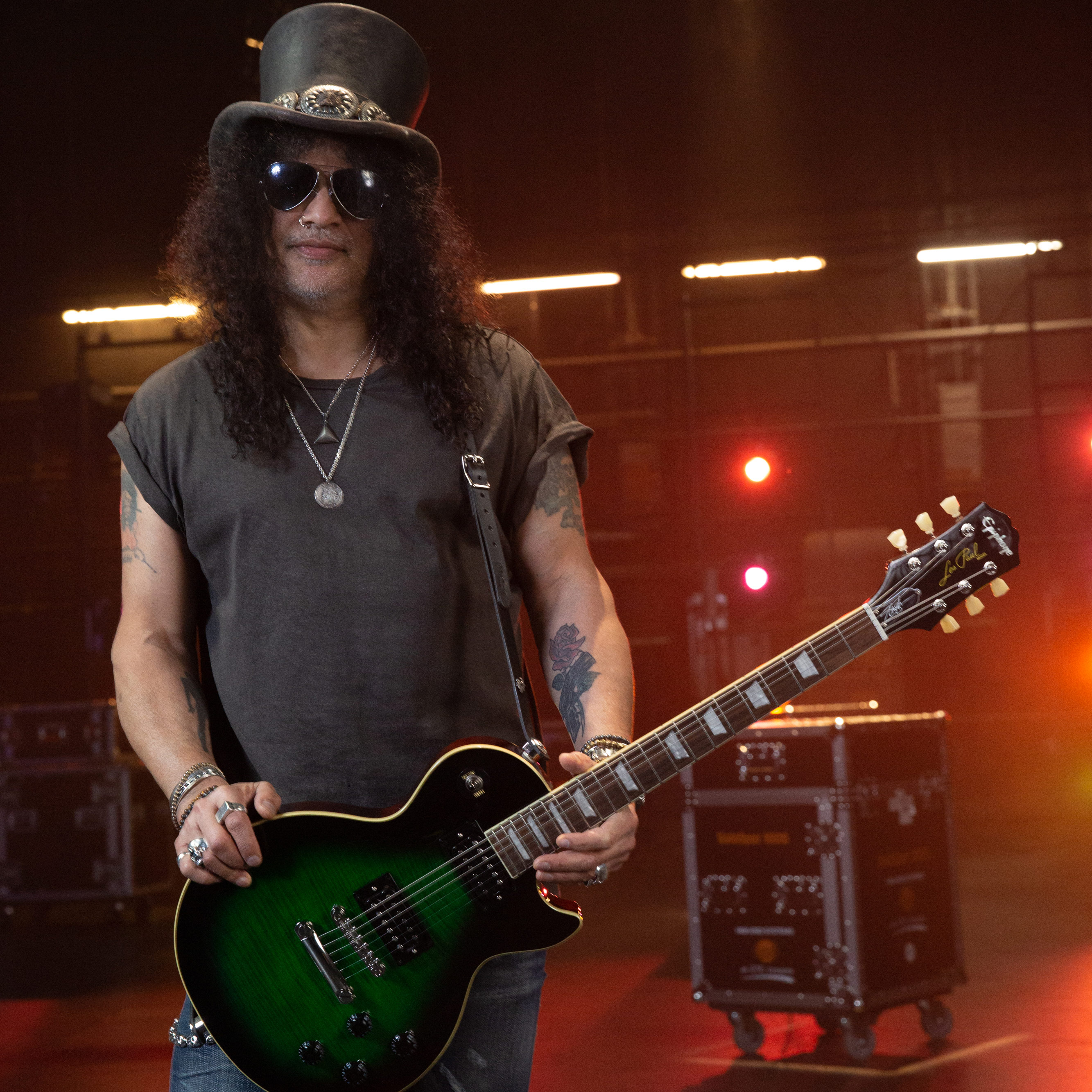 Personalised Touches
On the back of the headstock you'll find Slash's "Skully" drawing and adorning the truss rod cover is his signature. If this isn't approval from the man himself we don't know what is, but we do know it's a cool bit of extra detail to ensure these instruments stand out.
View Range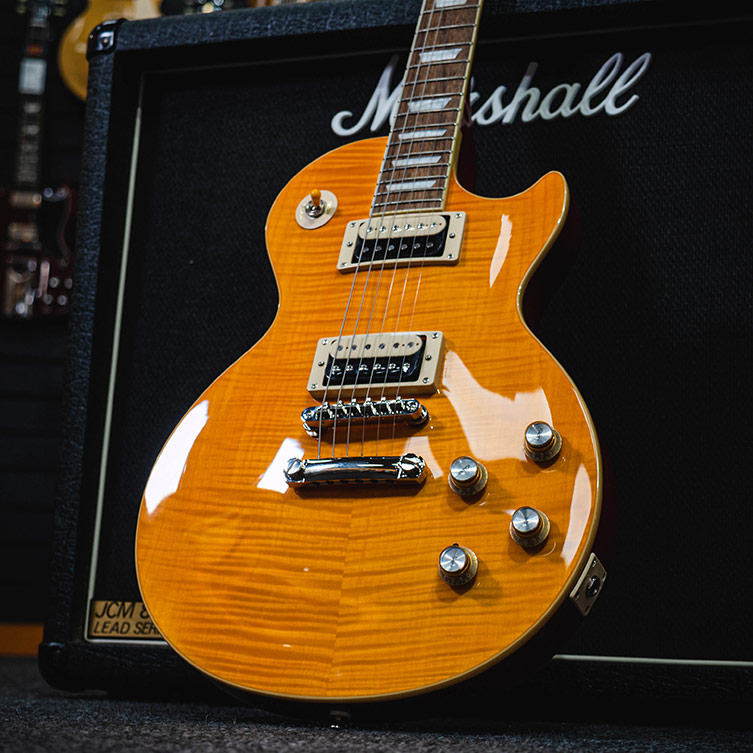 Career Spanning Finishes
Each guitar in the Slash collection features an appropriately named finish that instantly takes us back to a specific time during his career. Whether it was a classic Guns N' Roses music video or an unforgettable live performance, there is a lot of nostalgia associated with these guitars.
View Range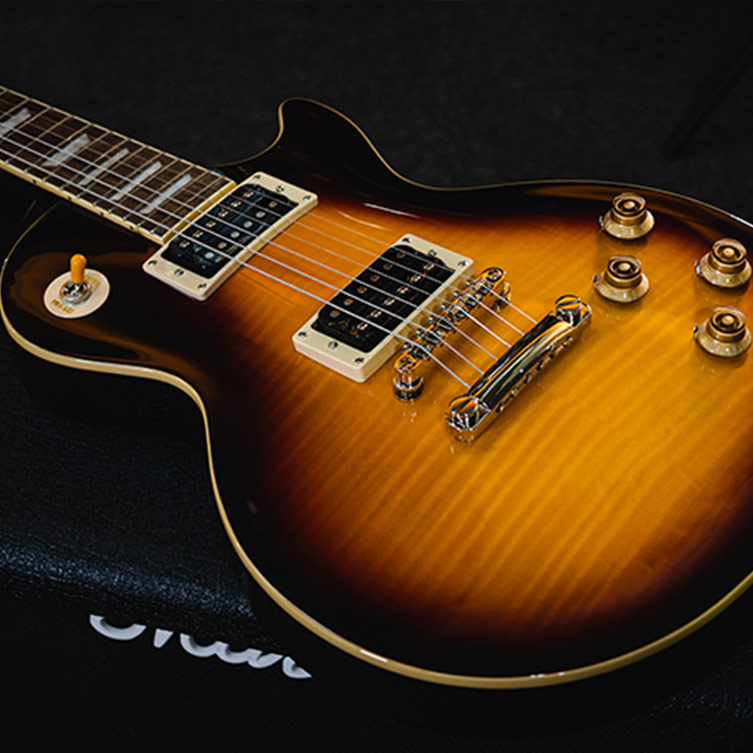 High Quality Electronics
Whether you are playing the Slash Les Paul Standard or the J-45, there are incredible amplified tones available thanks to a pair of Custom ProBuckers in the Les Paul and an LR Baggs VTC pickup for the acoustics. Get plugged in and play your favourite Slash riffs immediately!
View Range
Epiphone Slash
1-8 of 8
products
About Epiphone Slash
The Epiphone Slash guitar series are built to deliver stunning guitars inspired and used by the top-hat touting riff god himself, at a fantastic price. Slash has been known to take these very models out on tour alongside his more famous other guitars - a real testament to the quality of these axes.
Like all Epiphone guitars, the Slash series are built to a stunning degree of quality for the price, loaded with fantastic quality pickups and components to bring you a stage and studio ready instrument without breaking the bank. The Slash Les Paul Standard range sport Custom ProBucker pickups that deliver classic PAF style humbucker sounds (a huge component of Slash's classic tone), while the Slash J-45 acoustic features the LR Baggs VTC pickup and preamp system for stunning plugged in tones that'll be at home at any gig or session.
Why Should I Choose Epiphone Slash?
Fantastic quality guitars
Inspired by Slash's very own guitars
Fantastic pickups
Authentic Slash style tones for hard riffing
Frequently Asked Questions about Epiphone Slash
Question: Does Slash use an Epiphone?
Yes! Slash has been known to haul his Epiphone signature models out on tour, plugging in alongside some of his most famous other guitars.
Question: Is Epiphone Slash good?
Absolutely, yes. Epiphone's Slash series are all built to Epiphone's long noted levels of quality, delivering Slash fans and budding rock stars stage quality instruments without breaking the bank.
Question: What pickups are in Epiphone Slash?
Epiphone Slash Les Paul Standard models all come loaded with Epiphone's Custom ProBucker humbuckers, built to deliver the classic PAF humbucker tones that made Slash's riffing famous. The Epiphone Slash J-45 acoustic models are rigged with the superb LR Baggs VTC pickup and preamp system, making it perfect for any gig or studio session.