Meet The Mesa Boogie Guru In Epsom
Published on 13 June 2017
Meet The Mesa Boogie Guru
We're pleased to share that the main man of Mesa Boogie, Matt Smith, is planning on paying our Epsom store a visit to share some of the secrets behind their stylish and powerful amplifiers!
Having your amp set up and optimised to your surroundings is key to a great sound; no matter how well you can play! Even if you think that you know your stuff, there are always tweaks that can be made to make sure your guitar sounds as full and powerful as possible. Mesa Boogie amps are made to the very highest quality and the potential that they have is incredible. Their wide range of models, produce everything from vintage clean tones to a modern high gain crunch, so they cater to just about any type of player!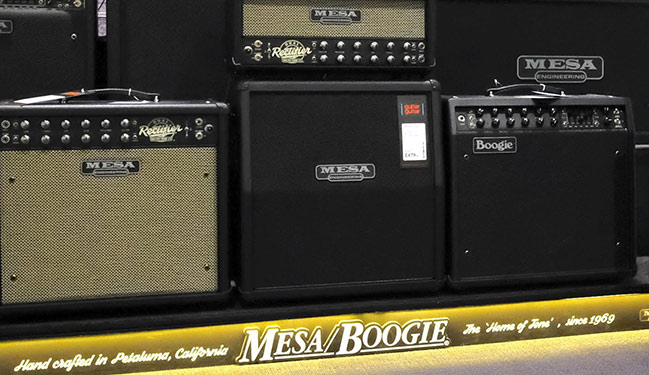 This is your chance to pick Matt's brain and ensure that you're getting the most out of your amp. He's looking forward to answering questions regarding set up, achieving the right sound and even just having a chat!
If you've any burning questions, or you've been thinking about buying a Mesa Boogie Amp, we'd definitely recommend booking up some one-to-one time with Matt. This is a great chance for you to find out more about them from someone who really knows their stuff!

Give us a call on 01372 730578 or email us at epsom@guitarguitar.co.uk to book an appointment with Matt.

Thursday 29th June 12:00 - 17:00