A Closer Look: Alto Uber PA
Published on 29 March 2018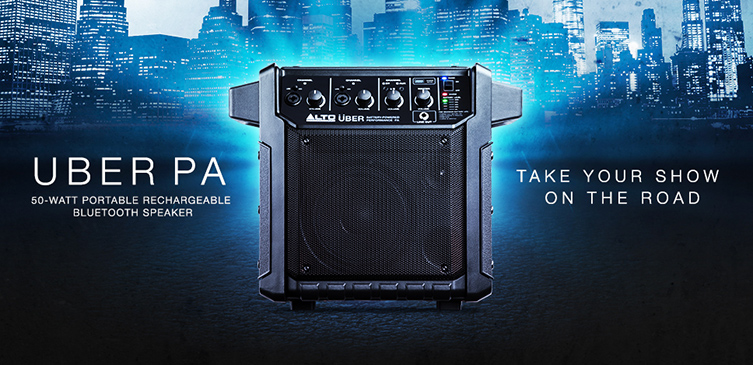 With a recent boom in portable PA systems, particularly those compact enough for multi-purpose use such as busking, there have been some absolutely fantastic smaller speakers coming to our attention which offer a sound well beyond their size. One of these which is well deserving of a mention is the Uber PA from Alto. There's something really appealing about a small but mighty speaker and we've been well impressed with not only how loud this little box is, but also the depth of sound it offers.
Built like a tank with an extremely robust feeling black shell, the Alto Uber PA isn't going to fail on you after taking a knock or two. Designed to be taken on the road, this speaker has a rugged feel and its compact size and carry handles make it a perfect choice for musicians who love being able to plug in and play anywhere. Its battery is built in so there's no need to worry about leaving it behind and once it has a full charge, the Uber will hold it for a whopping 50 hours of continuous use. The Uber's front panel has dual combo inputs for easy connectivity along with a battery indicator, ouput and aux input. Along with this, it's Bluetooth enabled which is a really handy feature for singers or performers who require a backing track. In fact, it even has a USB charging port which can be used for phones, tablets or other devices as well as a top panel storage tray to stop them from slipping off.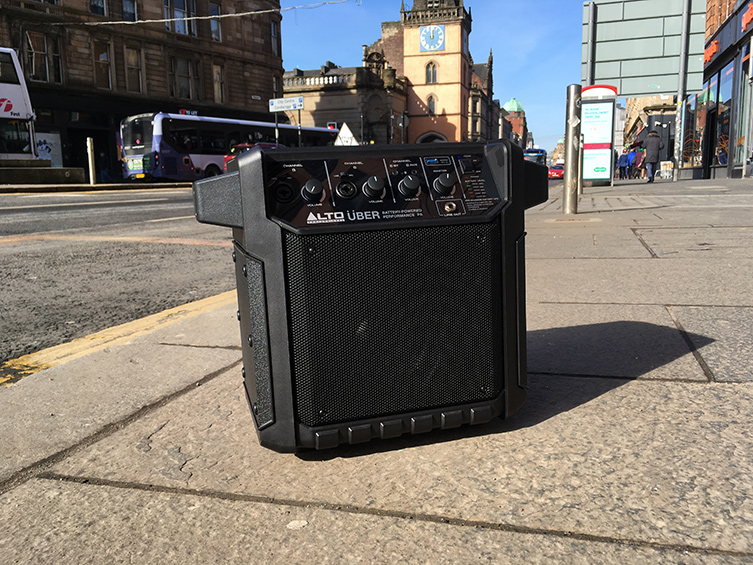 However, while the build, design and connectivity features are most definitely not to be sniffed at, it was the sound and affordability of this speaker that made it so attractive to us! Competing with more expensive models in terms of both clarity and quality, the Uber PA has a crisp, natural sound that's guaranteed to surpass your expectations. Across a wide range of uses, this speaker was able to hold its own and it gets a big thumbs up from us for its versatility alone, which is exactly what's required from a portable option like this.
If you need a portable speaker which sounds awesome and doesn't break the bank, look no further than the Alto Uber PA. You can even put it to the test yourself, just contact your local store to arrange a demo!