The guitarguitar Interview: Martin Barre
Published on 12 October 2018
Held in awe by many of the greatest guitarists in history, Jethro Tull's Martin Barre is a musician of legendary status. With a career spanning five decades, Barre has inspired and thrilled millions of music fnas with his inventive and imaginitive playing. Jethro Tull have sold an estimated 60 million records and Barre's furious solo on the title track to 'Aqualung' is frequently voted amongst the greatest solos ever in magazines like Rolling Stone and Guitar World.
Martin is also a skilled songwriter, as is shown on his brand new album Roads Less Travelled, out October 5th. This is his 8th Solo album and the adventurous compositions within are testament to a great ability for songcraft as well as the expected fireworks on the fretboard. We managed to catch up with Martin prior to the record's release to discuss instruments, tone, inspiration and longevity in an ever-changing industry.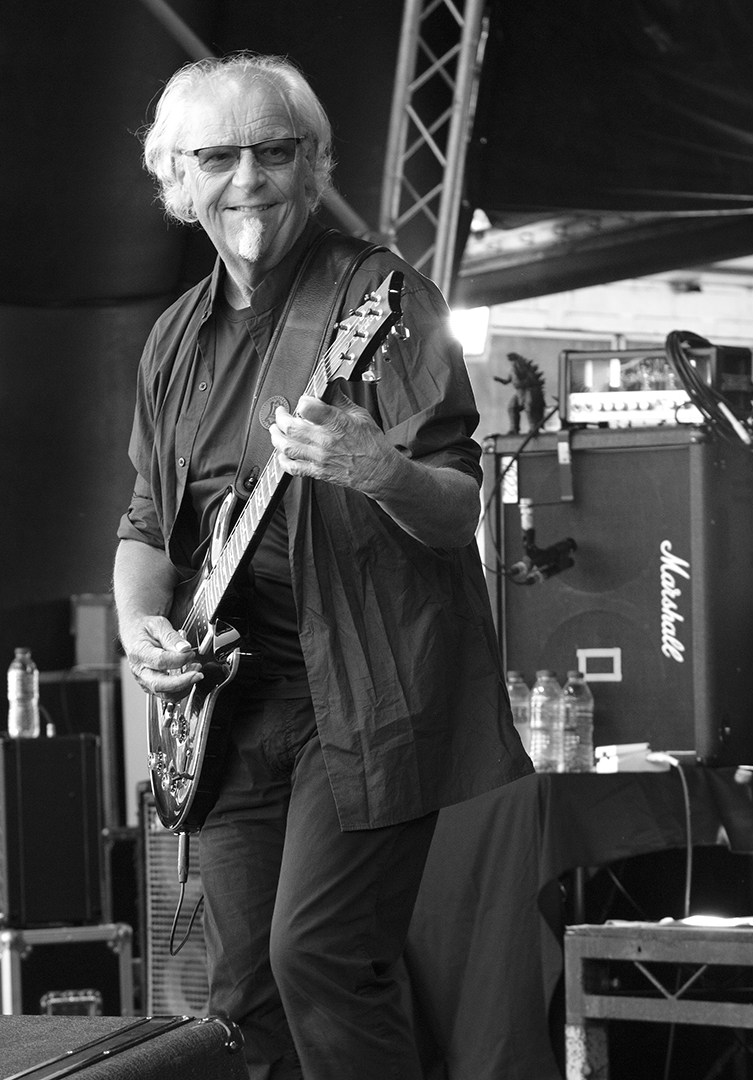 Martin, you have just released a new record with your band called 'Roads Less Travelled': is there a prevailing theme at play on this record? How far along the process did the title come in?
The record is very much a solo creation and I have used other musicians along with my current band. I have focused on the songwriting much more and as I am in the habit of working on the lyrics last, the title came near the end of recording!!
With each new solo album, do you feel like it is a continuation of a large overarching theme from album to album or do you begin afresh with an entirely different writer's perspective each time?
I always start from scratch and if there is even a minute feeling of re-visiting music I've written before it will go!!! I feel at the beginning of my songwriting career so I feel excited and motivated about my work.
This new record has a very unified sound from song to song with a lot of space in the sonic canvas: is this something you feel is important to the feel of the record? Is it something of a lost art these days?
I don't want instrumental sections just for the sake of playing loads of guitar; if the piece of music needs to
go there, it will tell me! If anything, I make an effort to keep things straight ahead and continuous, complex arrangements don't
always suit the listener and I like to think anyone buying my album will play it a lot of times with the same freshness of appeal.
You are revered for your electric guitar playing and also for your acoustic playing on both guitar and mandolin: do you have a personal preference about which to use when writing?
I've got to really enjoy acoustic instruments and most days will play all of my favourites, which definitely include mandola, acoustics, as well as my electrics; they all add up to a great experience. Writing music will always be guided by the style of instrument although a crossover exists, so there are no rules out there!!
Do you collaborate with your band when writing or do you bring them finished pieces of music? I'm
thinking of singers, mainly: for example, you've worked with vocalist Dan Crisp before. Did you write with his voice in mind?
I try to find a cool melody line above the music and I'm very aware of writing in Dan's vocal range. I give him a lot of input and as I can't sing, it has to be him who is comfortable with lyrics and melody, so he will change things to suit him. Ali and Becca have the same deal and I always leave them for a period to experiment with vocal lies. They never let me down!!
You are a long time PRS user: what is it, in particular, you get from PRS guitars that other guitars don't give you?
They are the best work tools in the business; they travel from snow to desert with total reliability. They have exceptional playability and a really wide soundscape. They are 100% responsive to input.
On your website, you have beautifully documented your exceptional guitar collection. It's that old horrible
question but which is the one guitar you would choose to rescue from a burning building? And why?
That will change from time to time… At the moment it's my recently purchased Fender Stratocaster…1963 and very pink! I love it very much!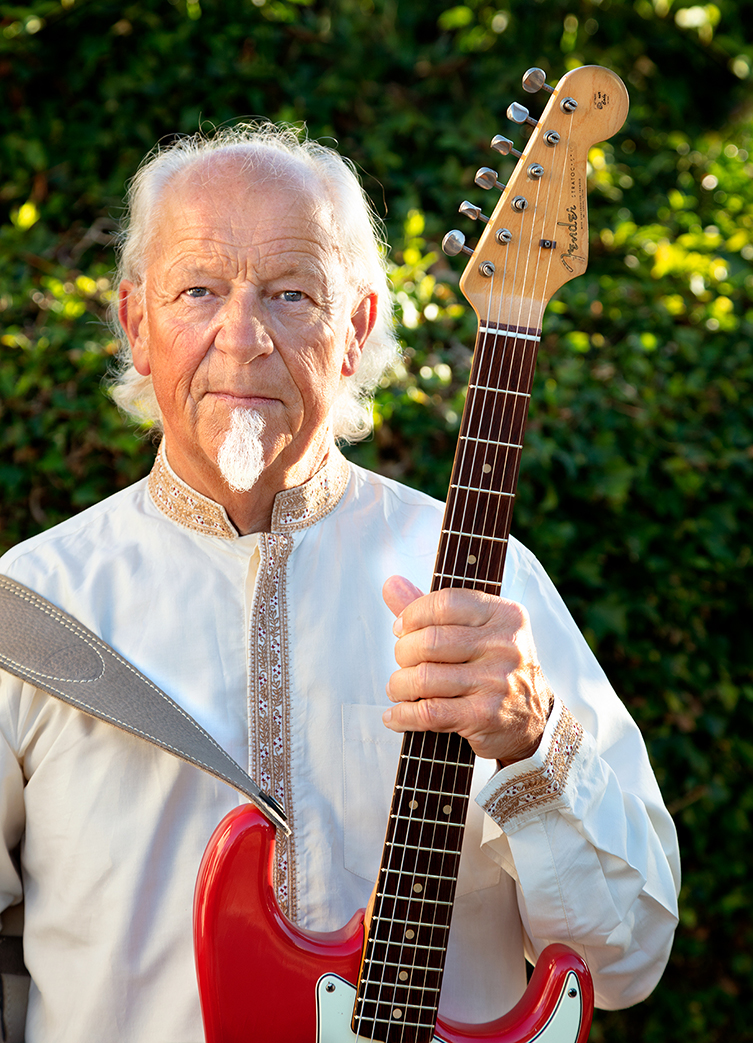 Which of these guitars feature on 'Roads Less Travelled'? 'Out of Time' sounds very 'Stratty'…
Out of Time is, indeed, the Strat! My go-to studio guitar is my PRS P22 but I have a 1961 Gibson ES 335 which sounds amazing,
It features on "I'm on my way". Other tracks feature a Telecaster 1969, all my Fylde mando's and a Fender Banjo. My acoustics are all Taylors.
What acoustic guitar did you use for the beautiful song 'Trinity'?
A Taylor NS42 CE classical, Taylor 612 CE 12 fret and Fylde Mandolin and Mandola
In terms of live performance, have you ever experimented with piezo pickups in your electric guitars to get your acoustic tones and textures from the one instrument?
At the moment I favour the Baggs Anthem system in acoustics. I have a piezo in the PRS but it was disconnected when I put a new bridge on. It worked very well before though; but I love a simple set up. Guitar into an amp and no more!!
You have a fantastic guitar sound and you don't tend to use too many pedals: do you have any particular
tips for dialling in an excellent lead guitar tone? I'm thinking of that tone on the solo at the end of 'On My Way'.
I work with Soldanos and have done for a long time. I guess we know each other very well and we help each other get what is needed. I think a familiar rig takes out the variables and leaves you to get on with technique. I believe the sound starts in the head and is transferred to the amp by muscles, fingers wrists and pick attack - amongst other factors. Backing off the guitar pot-volume is a big deal too! I use less distortion than I want and work harder to make it natural.
On a solo like that, or perhaps the lead work on '(This is My) Driving Song', do you think in terms of
particular scale or mode patterns? Or do you have another method for constructing these pieces?
I know my scales and modes but I like to hear the music in my head and my fingers know where to go. Scales to me are the guidelines but they need to be stretched and experimented with. The listener's ear tells you what works musically and rather than obey the theory, let melody guide you.
What gauge of strings do you prefer on your electric guitars? And what is your favourite plectrum?
I use GHS 10 to 46's on all my electrics… The pick is basically a Fender medium, these are my
Habitual tools.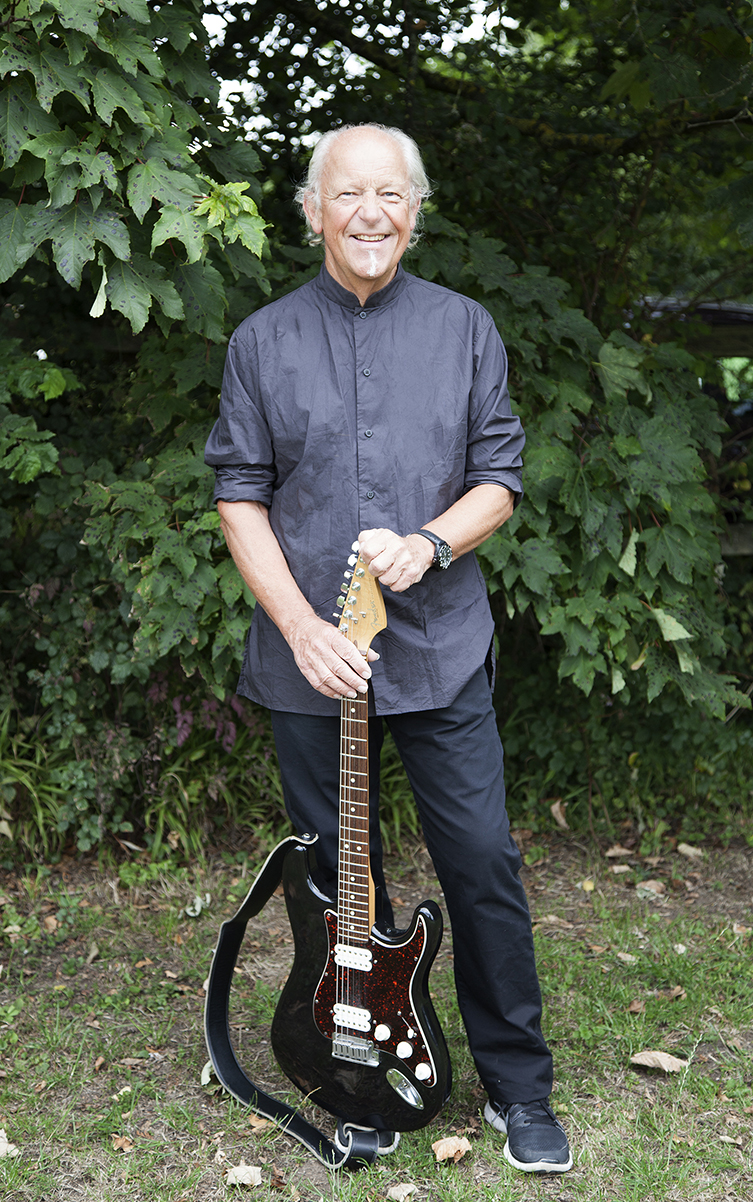 Do you have to practice in order to keep your skill levels high? If so, what does practice entail?
I never see it as practising and sometimes I'm rehearsing, revising, writing or just jamming to some Robben Ford… I never need a reason to play and after an hour my fingers are doing what they're told to do !! I have a guitar with me every day wherever I am. It's as part of my day as coffee, sleep, food etc, etc... (too much information!)
You've said before that you don't tend to listen to other guitarists in order to carve out your own unique sound: that being said, have there been any players that have really turned your head or inspired you?
The first was Hendrix as he changed the rules and I just admired that self-belief, though I never learnt his songs like everybody else did! Meeting Leslie West was a huge influence in terms of attitude and application. There are so many great players out there, but I am happy to leave them be and be inspired to try harder myself. I have always learned from bad musicians what not to do, as much as from great players who get it right.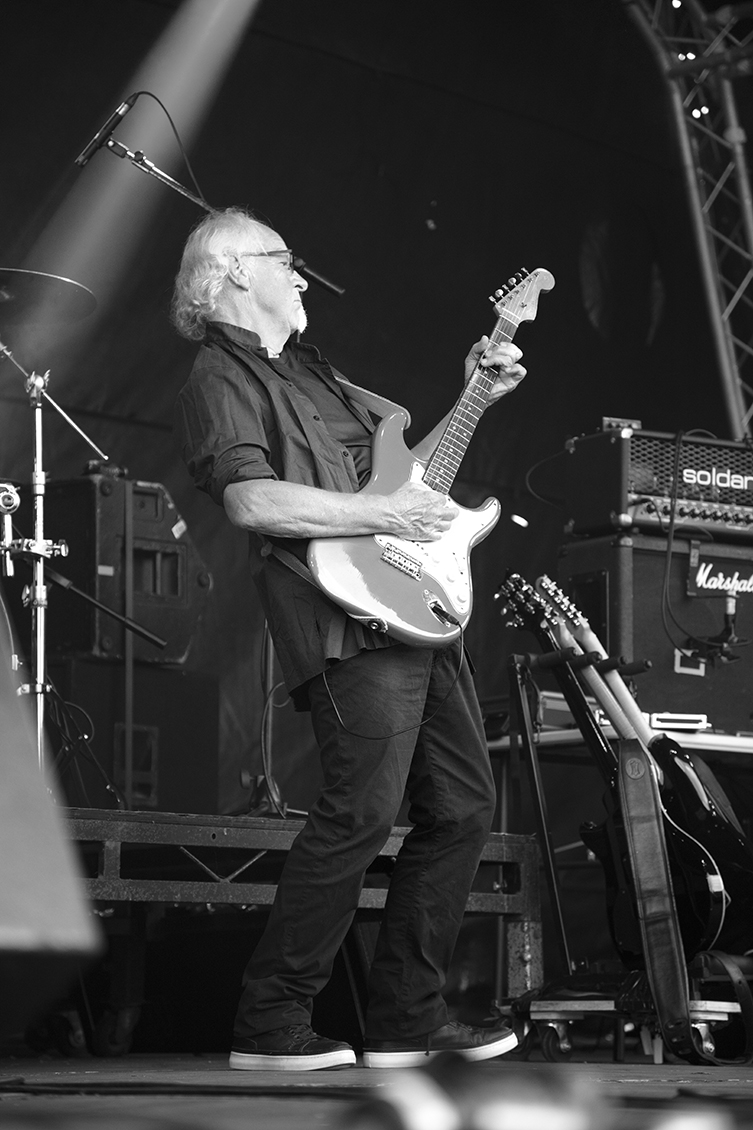 Mark Knopfler has described your playing as 'magical', whilst high-profile musicians like Steve Vai and Joe Satriani have cited you as a primary influence: how does that make you feel? Do you ever feel like you have a responsibility to play certain things or in certain ways as a result?
It feels unreal that people of that stature would even know my playing. Everybody likes a pat on the back - it helps the times when you question your own musicality. I will still go my own way… The road less travelled… In fact.
Today's music industry must be fairly far removed from how it was when you began your journey: in which ways have you noticed things change over the years? How have you had to adapt to stay on top of your game?
We have to re-learn the rules and adapt, but that includes your playing as well.
Nothing is taken for granted in music. I have never had "attitude" and dislike it in others.
I take enormous pride in being 100% professional, polite, and positive.
Nobody owes me a living and every day I start from scratch to do a good days work!!!
Finally, Martin, what advice do you have for guitarists looking to make music their livelihood and primary source of income in today's industry?
Start by making it your favourite hobby and enjoy the ride. So much in the music industry is out of your control and as long as you love your guitar you will never be let down. Also, start writing music as you learn to play and sing as well! It comes in really useful!
Martin, it has been a real pleasure, thank you very much!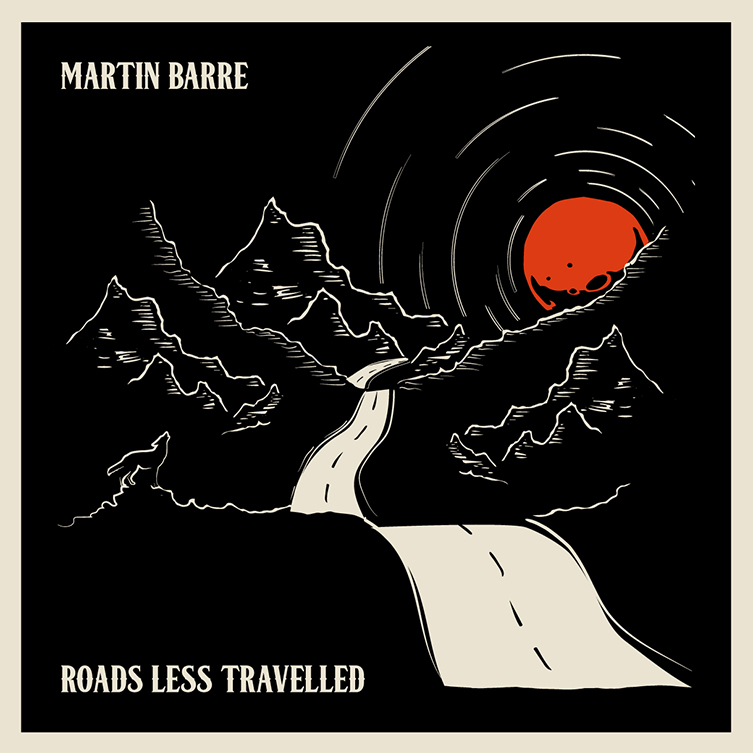 We'd like to thank Martin for his time and candour. We'd also like to thank Sharon Chevin for her fantastic assistance.
Martin's new record, ROADS LESS TRAVELLED, is released on 5th October through Garage Records.
You can keep up with all of his music, news and more via his Facebook page.
Interviewer: Ray McClelland