A Closer Look: Blackstar Silverline Series
Published on 10 October 2019
One small step for man, one giant leap for Blackstar. When it comes to versatility, the Blackstar brand definitely deserve some serious points for innovation - and it looks like they don't have any plans of slowing down with their new Blackstar Silverline Series.
The Blackstar team have done it again with their forward-thinking design and high-tech engineering, delivering a series that marries the look and feel of a boutique character and valve-like tone, with all the benefits of a digital setup. Describing this new release as the "most powerful, flexible and easy-to-use amp in the world", Blackstar have nailed the balance between effortless control and next-level technology, while bringing those classic vibes and of course, remaining as adaptable as ever to almost any playing style. If you've always been a traditional valve head but are tempted by the functionality of a more modern setup, this may just be the range that sways you.
Let's take a look at some of the finer details...
With next-level processing power, Blackstar's new line allows effortless tonal control without compromise. The Silverline Series features groundbreaking SHARC® DSP power, which grants you a level of responsiveness previously only achievable in overwhelmingly complex rack and floor-based units. Putting the power in your hands and giving you no less than 6 Preamp voices to experiment with, there are absolutely loads of options for finding your desired sound with something for every type of player. The Silverline models do such a fantastic job of capturing the desirable feel of a valve amp that it really is quite astounding and when you consider that these amps are also so adaptable and versatile in terms of tone and digital functionality, the Silverline range becomes seriously impressive.
Blackstar's engineering wizards have made tonal control a top priority when designing the Silverline Series. As mentioned previously, it's really straightforward to tap into the tone in your head thanks to the set of six unique amplifier voices (Clean Warm, Clean Bright, Crunch, Super Crunch, OD 1, OD2) and ISF control, which works in conjunction with the Tone Control. On top of that, each model in the series features an added USB port which offers no-fuss direct recording and re-amping, again adding to the practicality of the range.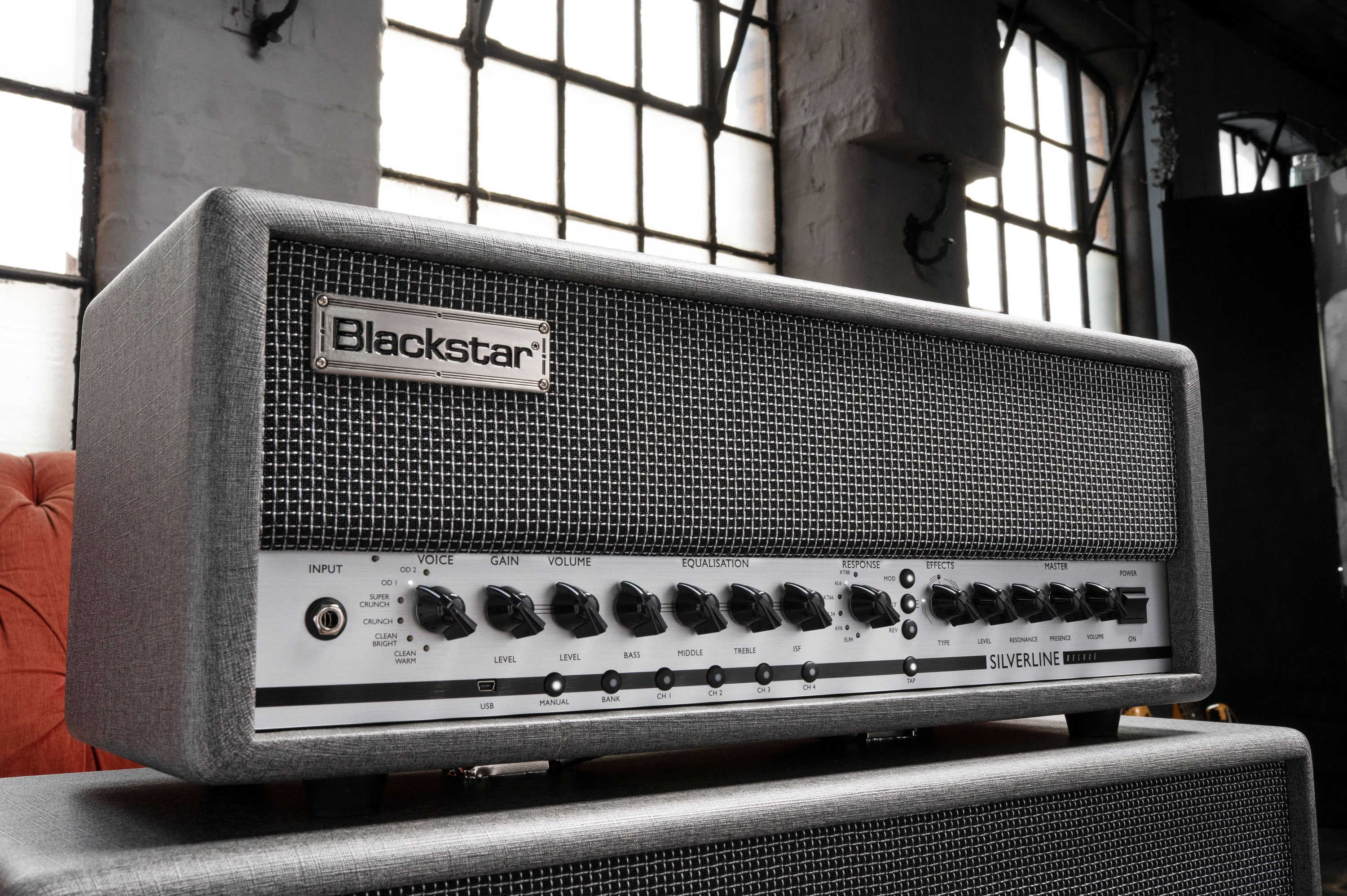 Essentially, the Silverline Series are powerful and advanced enough to be your go-to amp in pretty much every situation. Boasting simplified control over an array of classic tones, these amps are super adaptable and designed to see you rocking out on stage, laying down tracks in the studio or even just practicing at home. There's something here for every level of player and we'd thoroughly recommend stopping by your local store to try them out. We've been blown away by the first models to arrive and the realistic valve-like responsiveness they offer so make sure you drop by and hear them for yourself!
There really is something for everyone in the new range, which bridges the gap perfectly between the practicality and versatility of digital technology and the timeless feel of a classic tube amp. If you've been on the lookout for a new buddy to rock out with or fancy trying out something a little different then you should definitely check out this new range.
Click the button below to check out the full range now!