"If I can help entertain and make people feel good, that's good enough for me" The Flower Kings are on a Mission!
Published on 06 November 2019
Roine Stolt must be one of the most well-connected men in Prog.
As leader of the Flower Kings, hehas spearheaded a Swedish Prog rennaissance that has brought an adventurous, optimistic flavour of music to audiences who never thought they'd hear such things ever again! The Flower Kings blend classic Prog songwriting - time signatures, complex rhythms and meters - with a positive worldview, not unlike Prog-behemoths Yes. Indeed, as we'll learn, Stolt has actually collaborated with Yes singer Jon Anderson on a number of ocassions! Not only that, Roine is also a member of Prog-supergroup Transatlantic, which includes within its ranks Dream Theater's Mike Portnoy!
Not bad company to keep!
Though known as a popular and effective collaborator, Flower Kings have always been Stolt's band. Indeed, the band was put together to tour his solo record The Flower king, before realisisng they were onto something and continuing as a band under that name. The Flower Kings have since thirteen records, with the 14th release, Waiting For Miracles, out on November 8th. We were happily able to have a little access to Roine to discuss guitar playing, songwriting, influences and why it's important to play what feels natural.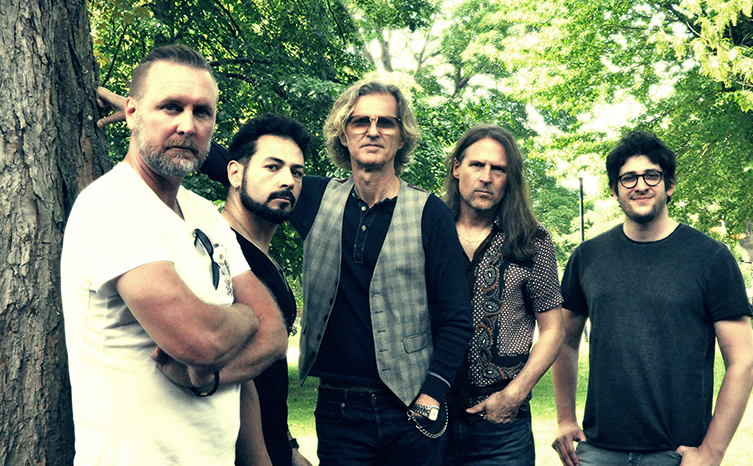 (Photo: Lilian Forsberg)
GG: Roine, The Flower Kings have a complicated, polyrhythmic sound: is that something that comes naturally to you as a writer?

Roine Stolt: No and yes …..well, I suppose that's the type of musical thinking I've been into since I was 11 years old - I heard Jimi Hendrix, The Doors, Procol Harum, Jefferson Airplane, Vanilla Fudge and later of course Frank Zappa & The Mothers and King Crimson - so yes, blame all these guys! I wouldn't do what I do today without hearing them - and The Beatles of course. I listened to a lot of fusion too: Weather Report, Chic Corea and Mahavishnu Orchestra. All that music just seems more fun than the 3 minute hit songs.
So of course when you start writing - this spirit of jazz, fusion, prog and jam bands soar over your head and it's easy to fall into doing way too complicated riffs.

GG: As well as complex rhythms, something that comes across immediately is a sense of optimism, would you agree with that? And would you say that it's perhaps harder to make optimistic music, and therefore we hear less of it (and so need it all the more?!)?

RS: Well, I just do what feels natural - I always liked uplifting music - from The Beatles, Burt Bacharach, CSN&Y, even some Monkees stuff and of course ABBA - I couldn't really dig into Black Sabbath and stuff like that - it was too dreary - I preferred Deep Purple because it had a groove and a swing. Also bands like Yes had of course an influence with the uplifting vocals from Jon (Anderson).

GG: For your more complicated musical sections, like on the track Miracle For America, do you and the band have to do some serious counting? Or is it strictly 'feel'?

RS: I suppose most of us do not count, we rather just feel the riff and learn it. Once you have nailed it it will be there forever.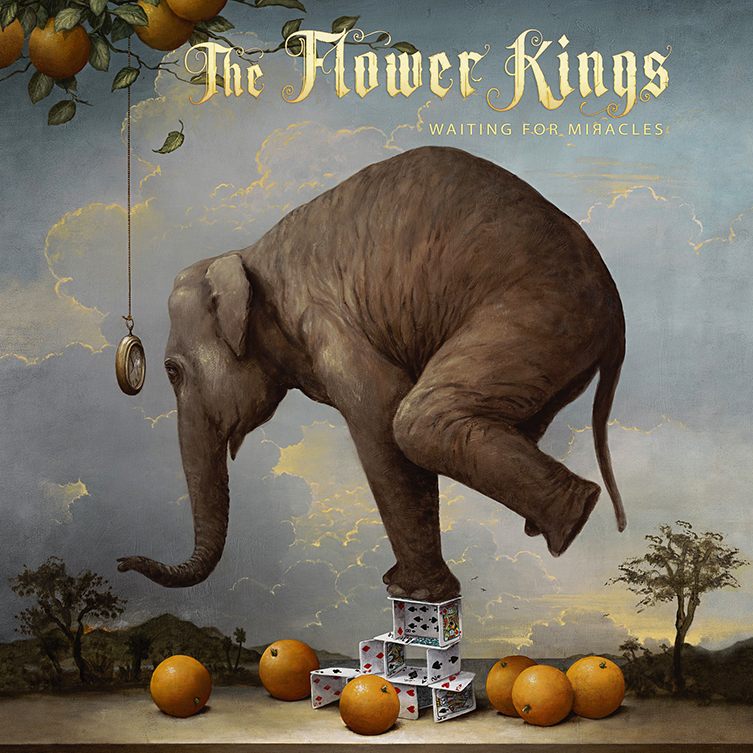 GG: What is the overall message behind the new record Waiting For Miracles?

RS: Well, there isn't really an overall common message - it is more a reflection on what and where we are now - in the evolution of mankind and modern society. I frankly sang really spontaneously from my heart without any lyric sheets at all - then I had to go through it and write it down. So it is very much 'ad lib'!

GG: Your music is very timeless: it's simultaneously fresh and it feels like it's classic. Is that intentional?

RS: No not really - but I'm glad you say so - it makes me feel good about it - because if I can help entertain and make people feel good, that's good enough for me.

GG: Did you know when you were creating the new record that it was going to be a double album?

RS: Not really - it is just the collection of songs we recorded - and we just decided to keep them all on the album. It made sense, and it was in line with our 'we do what the fuck we want- as long as WE like it' attitude. Just like Queen, Hendrix or Yes or Zappa…

GG: Roine, you are a wonderful guitarist. Who are your own guitar playing heroes and influences?

RS: In the beginning, it was Jimi Hendrix, Robin Trower, Duane Allman and Georg Wadenius (Blood, Sweat & Tears) - and later Pat Metheny, Allan Holdsworth, Jeff Beck etc. Lately Derek Trucks, Joe Bonamassa, and of course flavours of Steve Hackett, Steve Howe & Robert Fripp.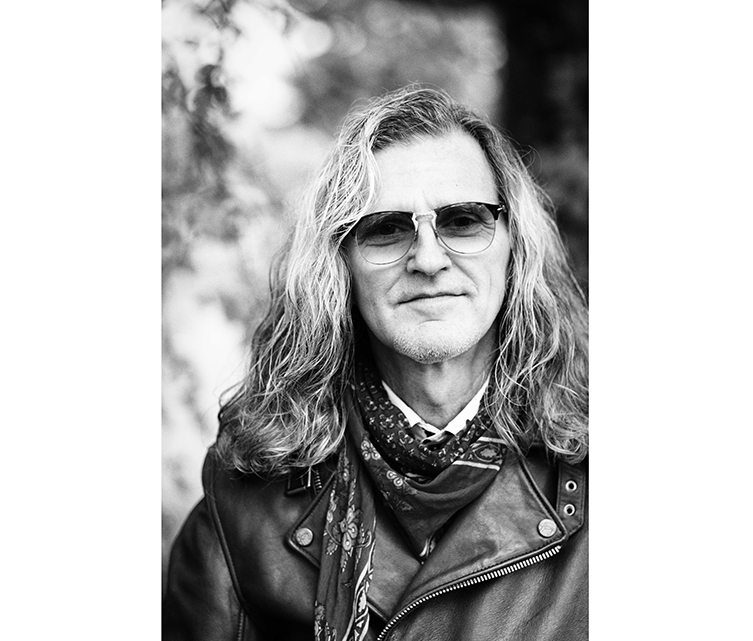 GG: Are melody and romance important factors in your writing?

RS: I try to think less and just play the notes that I feel sound right - and the licks that are not lifted from other players! I am a blues guitarist at heart but I think today my playing and sound is not regarded as blues. The sound and phrasing is most important - I cannot impress younger players with technique…because I have none…ha ha!

GG: Would you agree that there is a lot of 'wonder' and 'magic' in The Flower Kings' music?

RS: Blame Walt Disney !!! No seriously - it's probably the European Christian heritage - I'm not a practicing Christian but there are plenty of spiritual moments in my music - both in lyrics and in my playing - just like John Coltrane. I view the music as a a spiritual ritual - a conversation with 'God' in some strange way.

GG: That's a beautiful, insightful way to put it. What songwriting 'tricks' or techniques can you use to make disparate song sections flow together better?

RS: I'm not sure I use tricks - in The Lower Kings Music - I work for days to make it flow effortlessly. In a band like Transatlantic, we're usually more 'brutal' when it comes to cut & paste ideas from different members, so changes can be wide, steep and strange but also wonderfully crazy and fun.

GG: How did you get the nickname 'Don Azzaro'?

RS: My middle name is Assar - and we had just a game where I didn't want to put my real name on too many credits, so we invented Don…'Gepetto' etc, all Italian names…like mafioso !!

GG: Ahh, now it makes sense! You've recorded an album, Invention of Knowledge, with Jon Anderson. Was that a dream come true for you? Since you are both singer songwriters, how did you approach the process?

RS: Yes it was a great time - very creative. I asked Jon to send me some songs or vocal sections and the idea was that I should provide instrumental work around that. That's what I did - but I think we worked into each others areas too - I did some vocal ideas and plenty of backup vocals - and Jon came up with instrumental lines and even played some synth. However, Jon wrote all the lyrics. It was just natural since he was the lead singer. I have to say that Jon is very to the point: very open-minded and a dream to work with, in my case. The whole trip was very enjoyable and very professional. We have actually started work on album number two - but due to other commitments and touring, it is still sitting there - a good chunk of 40 min new wonderful music.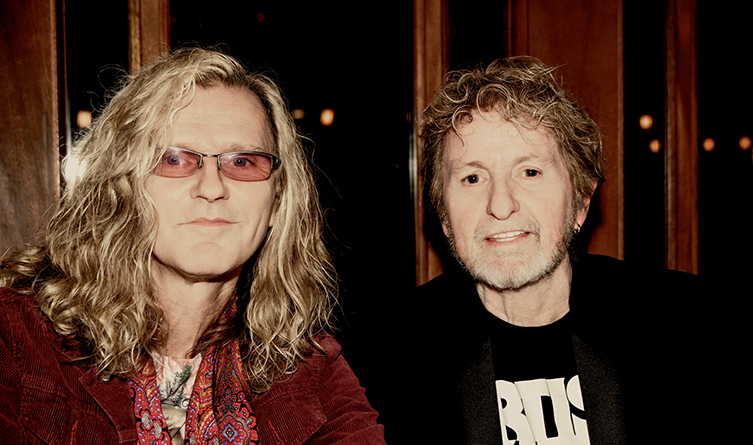 GG: Fantastic! Fans will await the eventual release fo that material! Now: guitars! I've seen you with a lovely Fender Thinline Telecaster electric. What other guitars do you use? What are your favourites?

RS: Yes, I own a Fender Thinline Telecaster and it is (heavily modified) actually my main guitar now. I do own a few more Fenders, Telecasters, Strats, plus three Gibsons: a 1953 Gibson Les Paul Goldtop!! - a 1966 ES175 and an ES335 that has a true temperament fretboard. Then of course others like: I was given a Parker Fly in 2001 and a JET custom shop . I have some old Ibanez and a Yahama Line 6 - and plenty acoustics by Guild etc.

GG: Picks/plectrums and strings are of course important to a player's tone and feel. What are your preferences here?

RS: Oh well I haven't thought about it lately, but they are red Jim Dunlop - pretty heavy (maybe Jazz III, Ray). For strings, I exclusively use Elixir 009-049 and Elixir on the acoustics too. You cannot beat them as far as lasting brightness and tone.

GG: What about amps and FX? What can you share with us about your equipment?

RS: Oh, that could be a long list! The main amps right now are 2 x Orange 30 watt tube amps, twin Orange 2x12" cabinets , one MESA/Boogie Transatlantic TA-30, a Marshall JTM 45, a Fender Vibrolux, some Victory amp, Marshall 4x12" cabs with Celestion greenbacks…..
Pedals: A TC floorboard for FX (2 different ones) a Dunlop 95Q Wah, Dunlop Volume pedal, Keeley dist/compressor, and many more fuzz, phasers etc assorted…

GG: Finally, Roine, what is next for you after your Flower Kings shows to support Waiting For Miracles?

RS: The tour (part 1) in December in Europe - then off to Japan in January - to the Cruise To The Edge in USA in March - further Canada and possibly back to Europe for shows next Summer.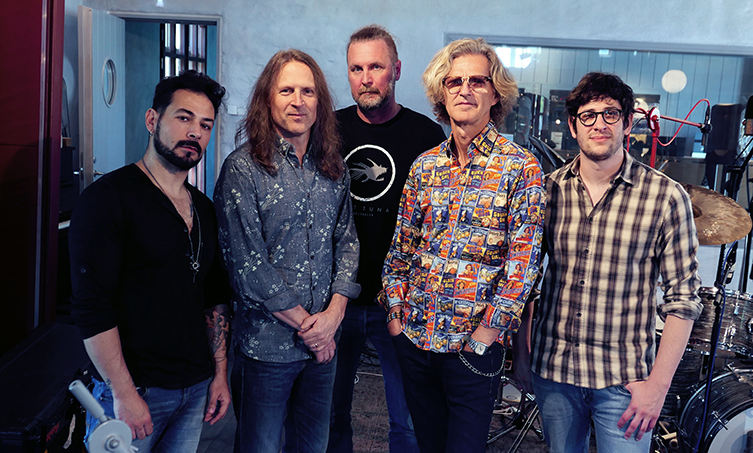 (Photo: Johnny Taxen)
Waiting for a Miracle by the Flower Kings is released this November 8th via Inside Out music. The Flower Kings are touring in ther UK and Europe this winter: please keep up with their shows via Roine Stolt's official website. We'd like to thank Roine for making time for us, and for Freddy at Inside Out/Sony for putting us in touch!
Thanks for reading,
Until next time.