A Closer Look: Bose S1 Pro
Published on 22 June 2020
Sound quality is everything!
No matter where you are, no matter what you are up to, making things sound as good as possible is important.
Performers need a great sounding amp to plug into. Practising musicians need one too. Public speakers need a clear and beautiful reproduction of their voice. Parties need great tunes to get the vibe going, indoors or outdoors.
Can you do all of this with just one device?
Bose can.

Bose S1 Pro
We've long-since known not to second-guess Bose. If they say they can do something, we are the last to be sceptical: time and experience have proven them to be modern day alchemists of sound and physics, creating incredible products like the L1 systems and the amazing ToneMatch mixers.
So, when we first heard about the Bose S1 Pro, with Bose's claims about it being able to do all of the above, we simply thought: 'bring it on!'
And bring it on they did.
The Bose S1 Pro is a pretty small box, considering what you can do with it. It's light, weighing only 7.1kg, and is easy to carry around, with sturdy handles built into the tough (typically Bose) chassis. This is a very portable device!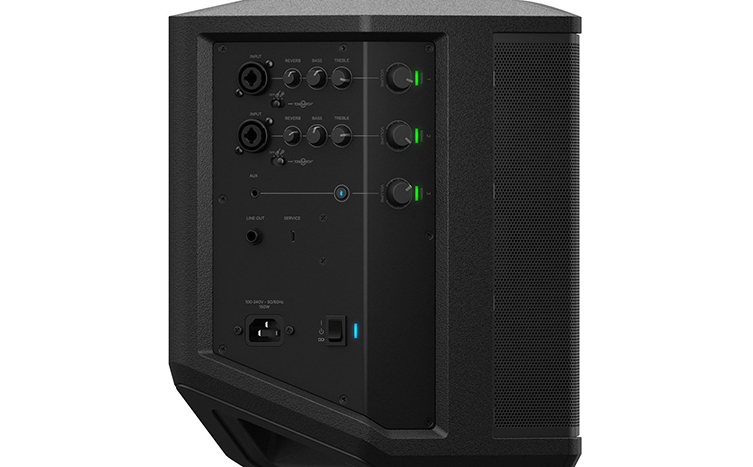 The onboard mixer has three channels. Two of these are equipped with combination XLR-1/4" jack inputs, so you can plug in microphones and instruments, using both simultaneously. Each of these channels also has its own two band EQ and reverb controls, allowing more creative control over your sound. These two channels also have selectable ToneMatch presets: guitar, mic or off. Using these brings in a preset ToneMatch setting for enhanced sound, adding a little 'production' to your performance. The settings themselves come from the same great technology inside Bose's ToneMatch mixers, so you know you're going to get some subtle, special levelling-up of your sound.
The third channel has both a minijack input and a button for switching on the Bluetooth connectivity. Each channel has its own volume so you can mix to your heart's desire! We love how much control Bose give you here, without it seeming complex or convoluted. This is what performers need!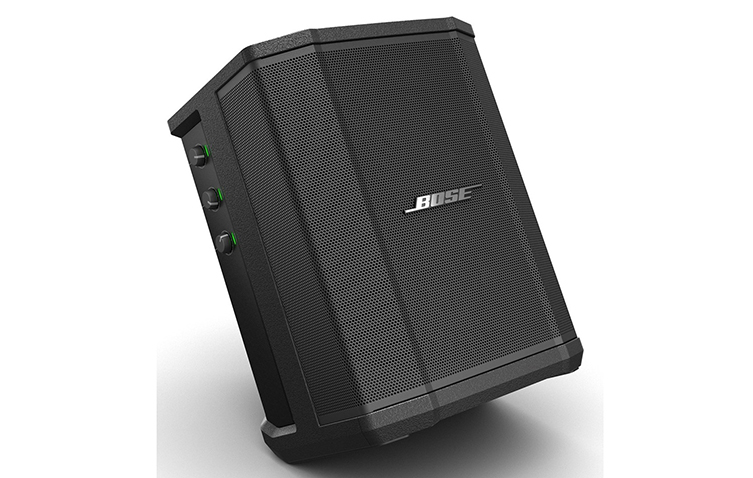 Applications
The Bose S1 Pro system + Battery Pack option is the way to go for most people. Taking this around with you and having battery power is the whole point, we think!
In terms of use, there are so many applications for the S1 Pro. Check out this list from the top of our heads:
Practice amp for singer-songwriters
Practice amp for digital guitarists (Kemper etc)
Practice amp for classical musicians who want to hear their 'plugged' sound
Floor monitor for smaller gigs
PA for very small gigs and performances (up to 50 people)
Vocal PA for solo singers
PA for small activity/exercise groups
PA for spoken word performances, speeches and smaller seminars of up to 50 people
Home stereo (indoors or outdoors)
Parties and barbeques
And so on. With up to 11 hours of play from a full charge, you should have plenty of power. The wireless range is 30ft (9m), and the lithium-ion battery can be quick-charged if you need to get going straight away!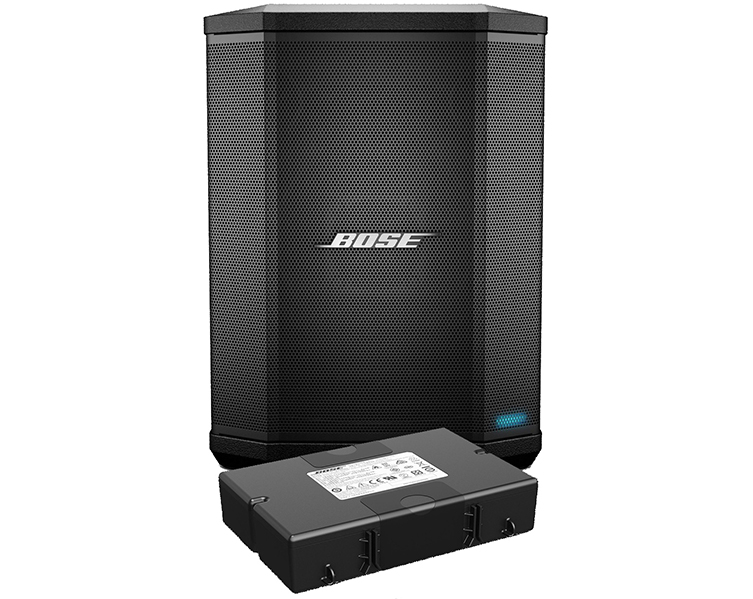 Final Thoughts
The Bose S1 Pro is another Bose classic. It's impressive, practical stuff which is well thought out and of immediate use to a large cross section of people. The build quality is super-tough, and the sound quality is as great as we've come to expect from Bose. If you want simply great sound in your life with lots of options, you should really be checking out the Bose S1 Pro.