A Closer Look: EastCoast Deluxe
Published on 16 January 2020
EastCoast have quickly established themselves as one of the best choices for beginner guitarists. Comfortable, attractive instruments with value and features heaped on, it's not hard to see why they've become a hit with first-time players.
Never ones to rest on their laurels, this season's Winter NAMM show has seen EastCoast announce a new, improved range of Deluxe electric guitars. Two models are initially available in the Deluxe range: the GT100 and the GS100H.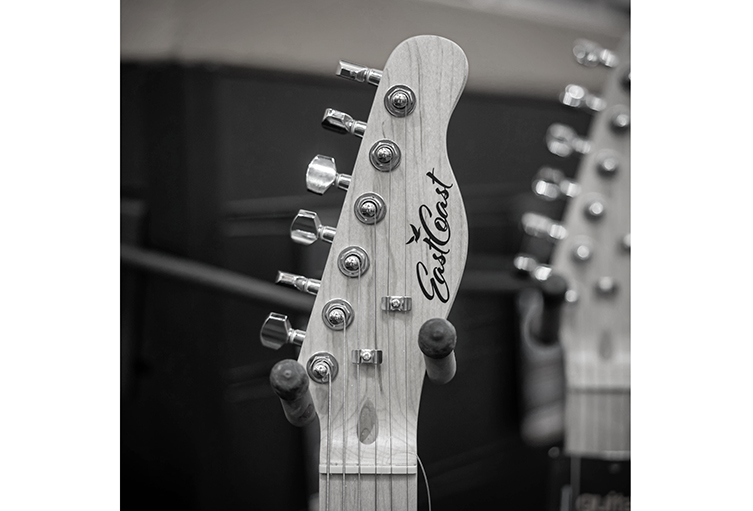 So, what's new?
Let's have a look...
GS100H Deluxe
There wasn't much to complain about with the original GS100H: it was and is a fantastic, versatile first guitar for people who want a classic looking guitar with lots of versatile tones. With that being said, the GS100H doesn't seek to re-invent the wheel as much as refine the concept and offer even greater value!
The body is made from 2 pieces of Alder, and there are three new translucent finishes to enjoy: Tobacco Sunburst, Trans Black Burst and Trans Blue Burst. Each of these GS100H models comes with a white pickguard and a Humbucker-single coil-single coil pickup layout. These pickups have been upgraded, as have the rest of the hardware: the bridges and tuners feel decidedly smoother and more upmarket.
Sonically, the pickups are pleasant and articulate: more than enough for a guitar at this price point! The bridge humbucker adds output and chunk to the sound, as you'd hope.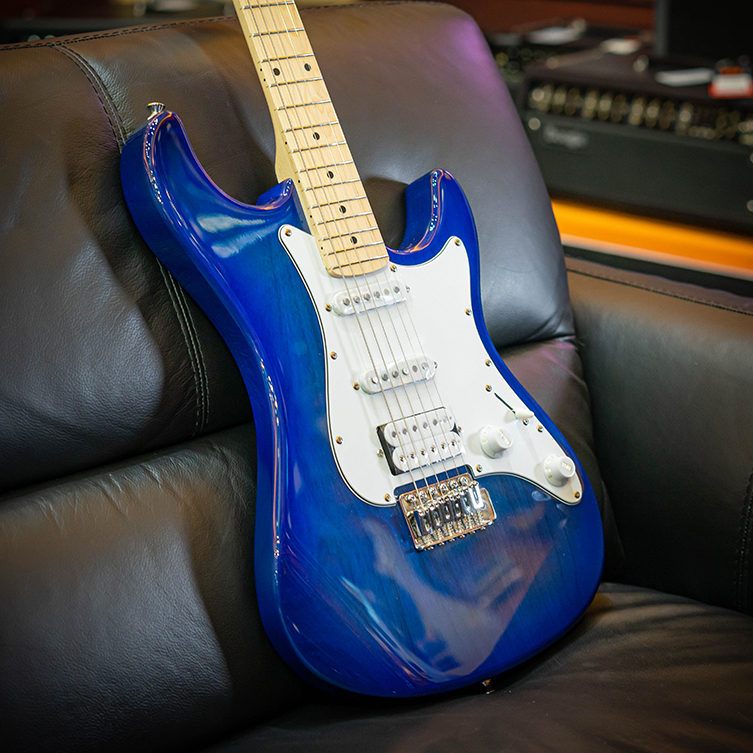 GT100 Deluxe
The single cutaway GT100 was a hit straight out the gates due to its appealingly offset T-style body and no-nonsense design. This all remains with the deluxe model, but with the added bonus of a string-through-body bridge! This means more sustain and greater resonance for your sound. It's an excellent upgrade that really adds to the sound and playing experience of the guitar.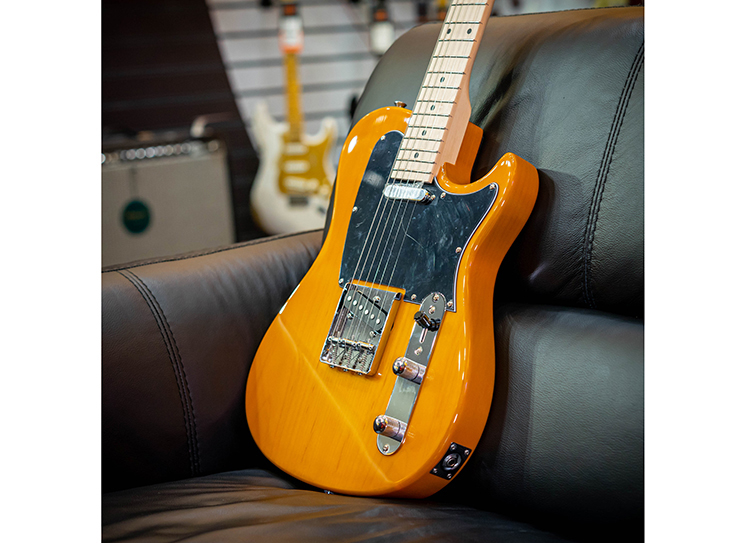 The GT100 Deluxe is also made with a 2-piece Alder body. It is available currently in three finishes: Trans Blue with a white pickguard, Tobacco Sunburst with a white guard, and the leading favourite, Butterscotch with a black pickguard. Of course it is!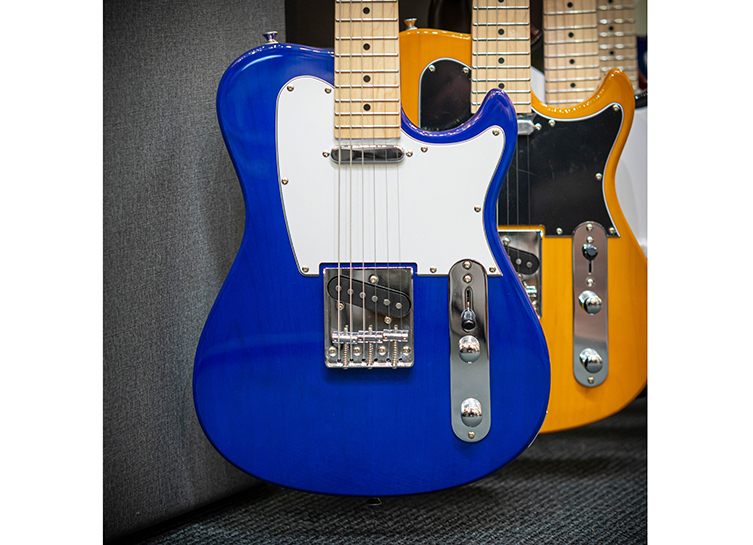 Upgrade
All of the EastCoast Deluxe range have Canadian Maple necks with Maple fingerboards. On paper it doesn't sound too different, but from picking up one and comparing it with the 'standard' model, it's clear to see there is a more comfortable, playable neck on offer. The feel is improved, and the resulting playing experience is more enjoyable. These are indeed a slight cut above the regular EastCoast guitars, and for not much more outlay!
Try them for yourself!
Check out our EastCoast Guitars in store and online.