Slipknot: Mick Thomson Birmingham In-store!
Published on 29 January 2020
Getting to meet a musician whom you admire and respect is a big deal. Being able to see that person up close and in the flesh, and to share a few words, is a rare and special experience. Whenever opportunities occur for these moments, they should be taken advantage of without hesitation!
The people of Birmingham clearly agree, especially when Slipknot are in town!
Last weekend, Slipknot brought their massive tour through the UK, stopping in most of the major cities to unleash their intense and thrilling show. Whilst in Glasgow, Jim Root kindly sat down with us for a guitar-chat which was a rare privilege for us. That will be online very soon, so keep an eye on the site!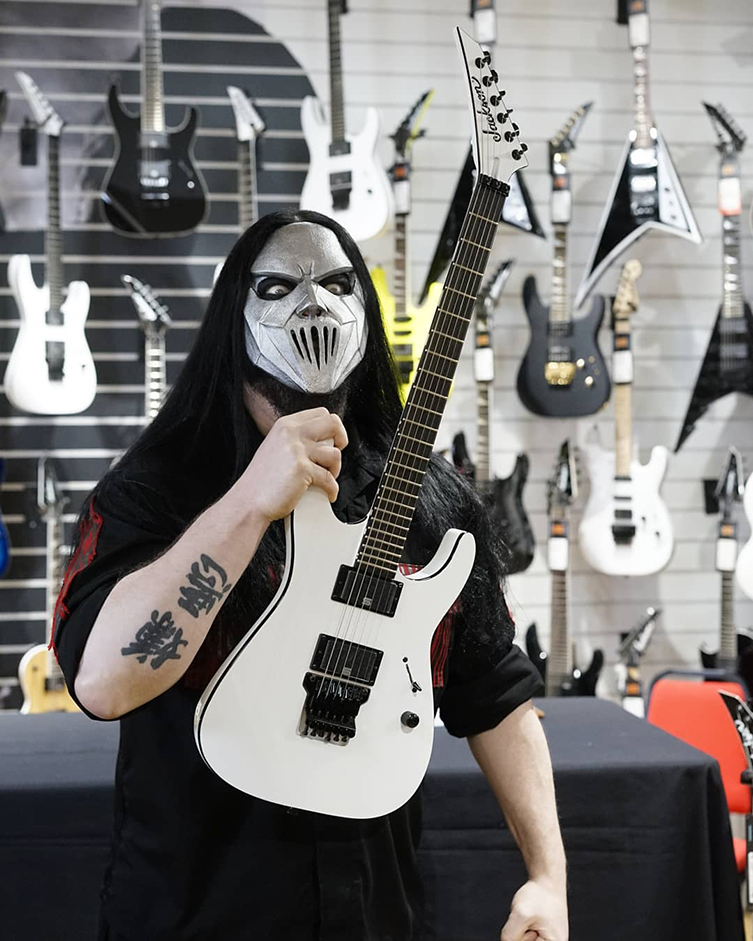 A few days after the Glasgow show, Slipknot were tearing up the English Midlands, making their way South for a triumphant show at London's O2 Arena. Whilst in Birmingham (surely the most Metal of all English cities?), fellow Slipknot guitarist Mick Thomson graciously agreed to give up a rare free evening in order visit us at our Birmingham store for a special event Meet & Greet!
He wanted to give something back to the fans: a gesture from a band who, more than any other, care about their dedicated fanbase.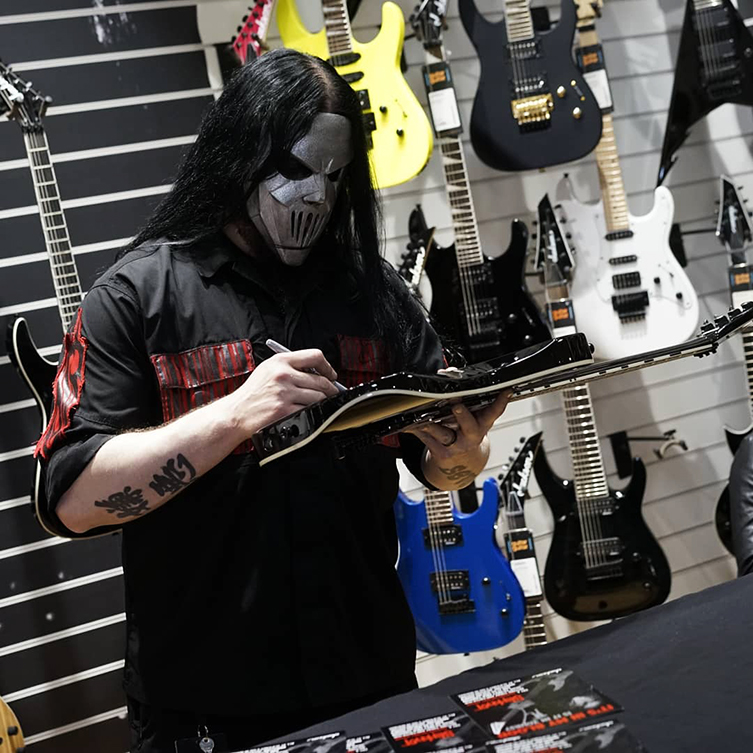 As an extremely popular member of one of the biggest heavy bands on the planet, we expected more than a few people to turn up to this. With that said, we still underestimated the passion of Slipknot's fans! We didn't for instance, expect people to start queuing up at the door as we opened for business that morning! The event was to take place after business in the evening, but throughout the day, the line outside just grew and grew.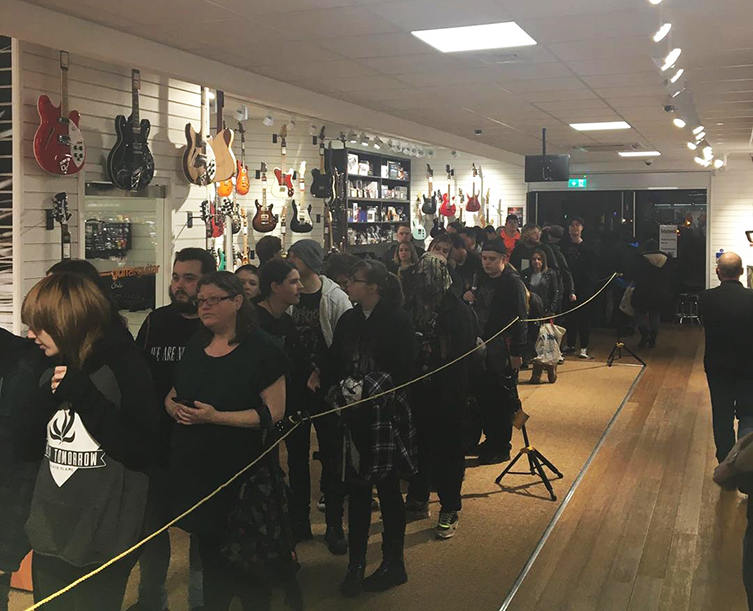 The Birmingham guitarguitar store had never seen anything like it!
Later on, after Mick and his team had arrived and gotten themselves ready, the doors were flung open to Birmingham's 'Maggots': all FOUR HUNDRED AND SIXTY SIX of them! Slipknot tshirts and patches were everywhere; fans of all ages patiently queued in order to meet their axe-slinging hero; a few super-dedicated Maggots even dressed up in boiler suits and home-made masks! Parents brought their children, fans brought their albums, and all in all, the atmosphere was electrifying.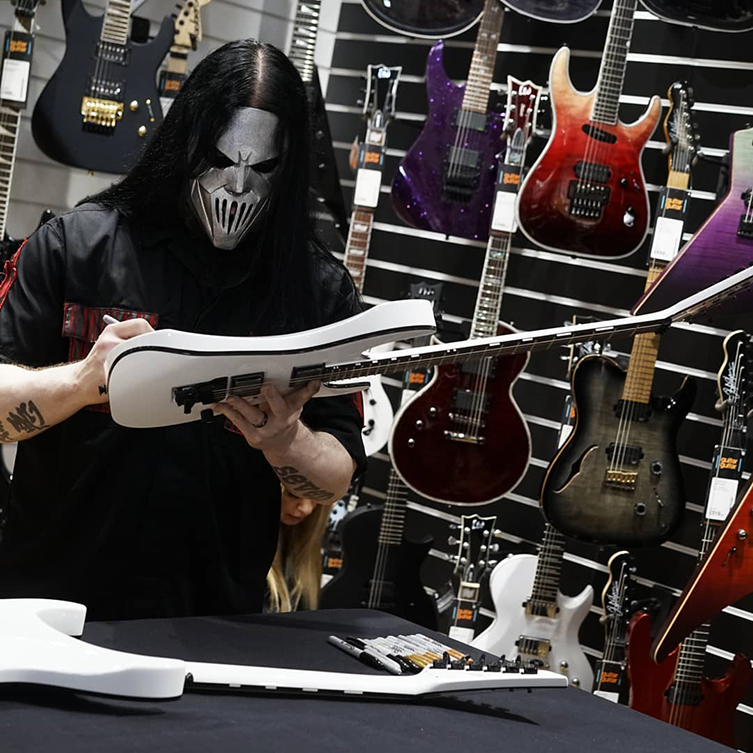 Mick, for his part, was in "full 'Knot" mode for the fans: fully suited and masked himself, he happily singed pictures, threw up the horns for photos and made everyone's night. Moreover, he stayed until every fan had gotten their chance to say hello, grab a photo and get something signed. Nothing was too much trouble for him, and he was a lively, friendly personality throughout what was, in the end, a four-hour event!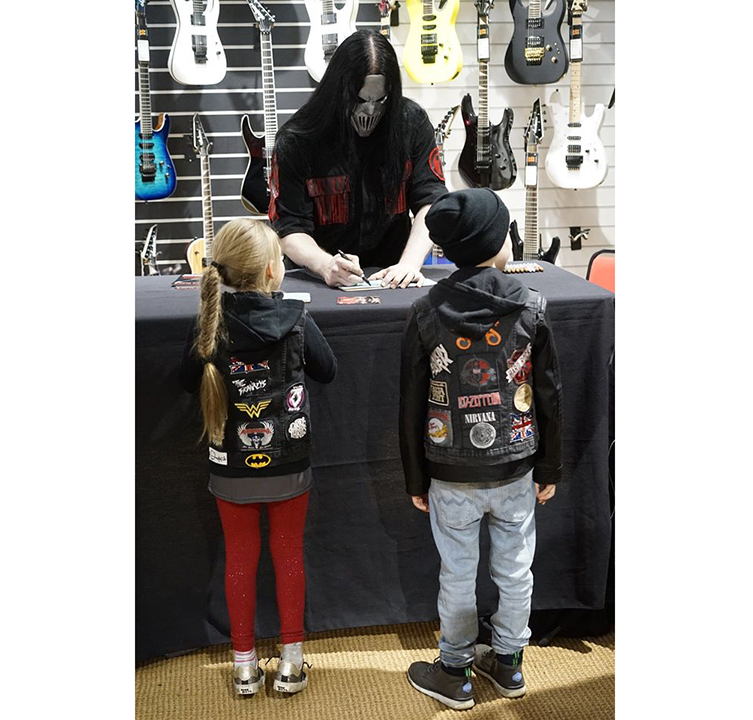 Nobody left disappointed, and for hundreds of Slipknot fans, theirs was an unforgettable night, made better by the prospect of a full-on Slipknot gig the following night to look forward to!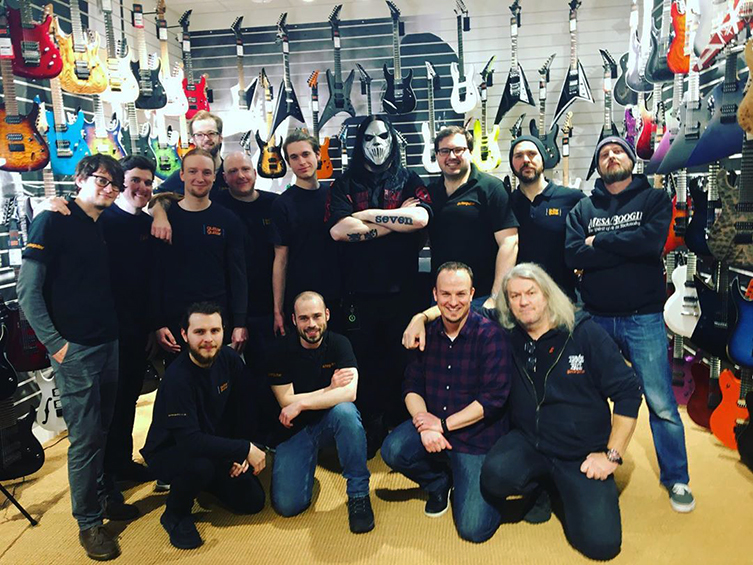 These rare events do much to remind everyone of the power and community that can be found in music. We were overjoyed that Mick chose us for the signing, and very humbled and proud of our fantastic customers in Birmingham for being the kind of people we know them to be: amazing, passionate, respectful badasses!
We'd like to sincerely thank Mick Thomason for giving up his time, and for being amazing with his fans. We'd also like to thank his crew, and everybody at Jackson who helped make this event happen! On top of that, we'd like to offer our thanks to every single one of you who turned up, queued up for hours, waited patiently, and made this event one of the greatest that we have ever thrown. YOU made this night a success, and we are very glad to have been able to facilitate it.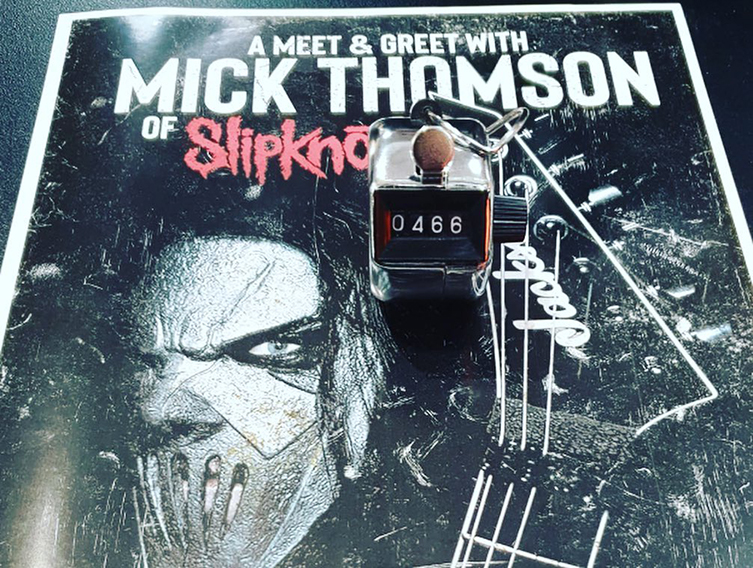 Thanks guys.
Ray McClelland