10 Years of guitarguitar Birmingham!
Published on 28 February 2020
Has it really been ten years already?
Wow. That was one quick decade! As time moves inexorably on, we'd like to take a brief second to look back over our shoulder at ten great years of guitarguitar Birmingham!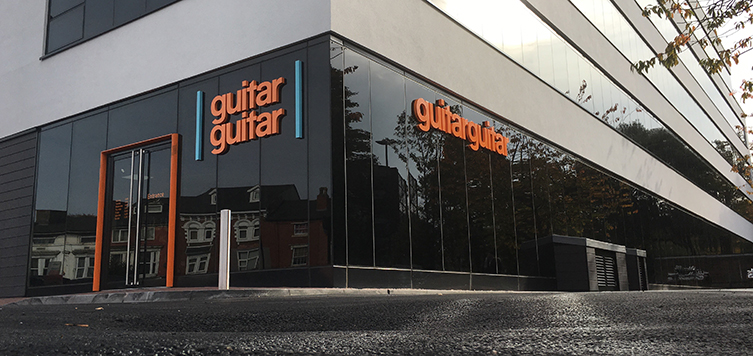 Birmingham is, as every Hard Rocker knows, the centre of the UK in terms of musical significance, so it made a lot of sense for guitarguitar to make camp there in 2010!
Manager Steve and his team brought guitarguitar to the Midlands a decade ago, beginning at 100 Hagley Road and upgrading to a larger premises miles away at 104 Hagley Road where they now rule supreme! It's the biggest guitar store in the middle of England, with two private sound booths and a kettle that's always on the boil.
The team in Birmingham are a fantastic variety of people. We have guitar techs, gigging Rock stars, guys who have worked for both Fender and Line 6, and lots of other talent besides. Their shared experience makes any visit to the store more than worthwhile.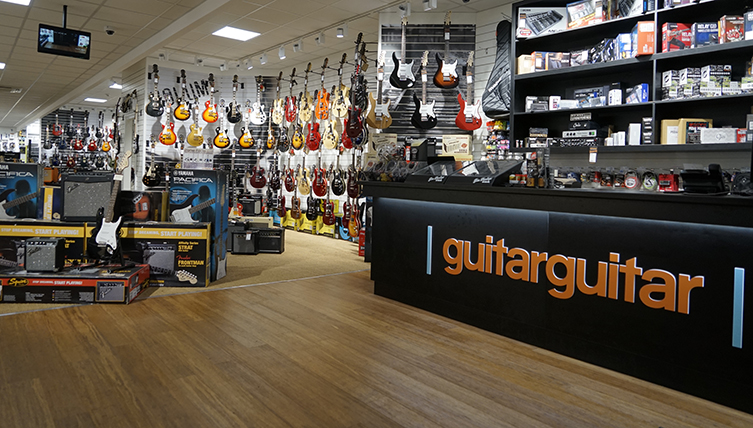 Yes, our Birmingham team are a great bunch of guys, though spatial awareness is maybe not always an available skill...
This problem seems to be spreading to the other staff members...well, actually, on closer inspection, it's exactly the same guy...
Guitars, for some, can become something of a fetish, but for staff member Dave Cox, they will forever be second to his undying attraction to hats...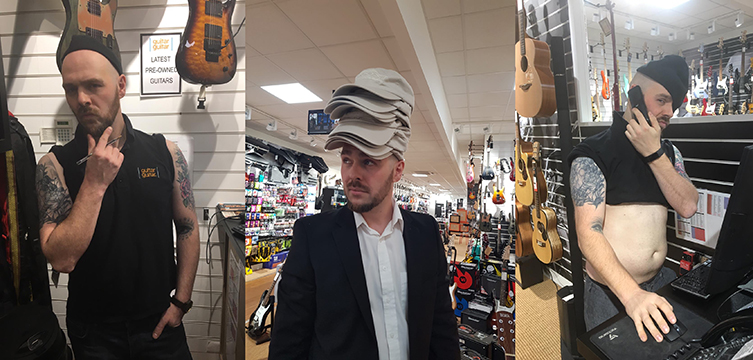 ...whilst for Mikey, he prefers to dispense with the hat altogether.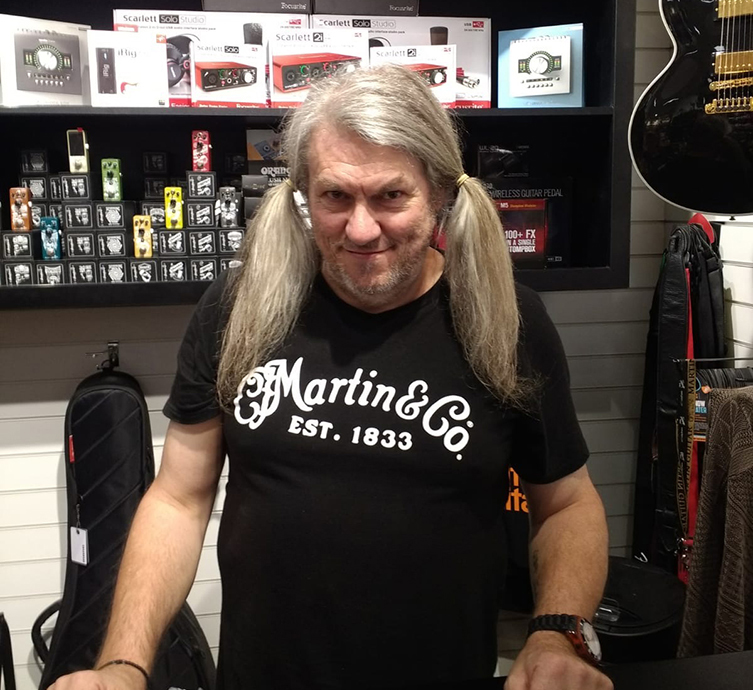 The Birmingham store has proved to be an attraction for some star players over the years. They've been lucky enough to host clinics with Nita Strauss...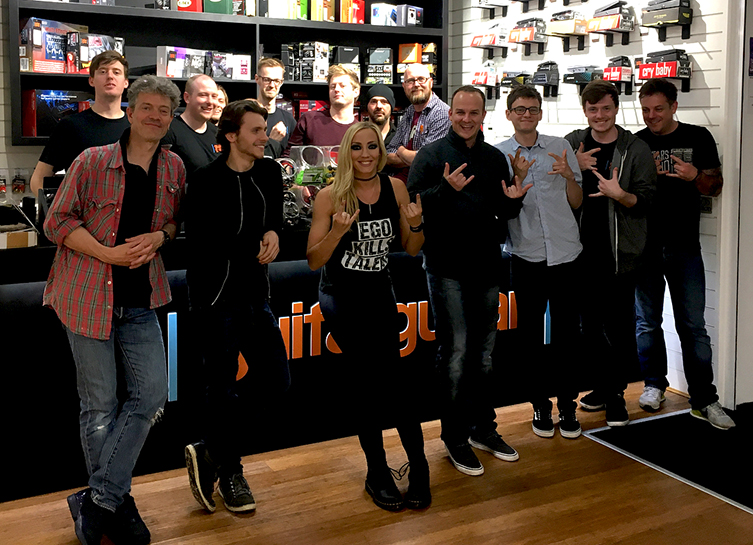 And most recently, none other than Mick Thomson of the mighty Slipknot!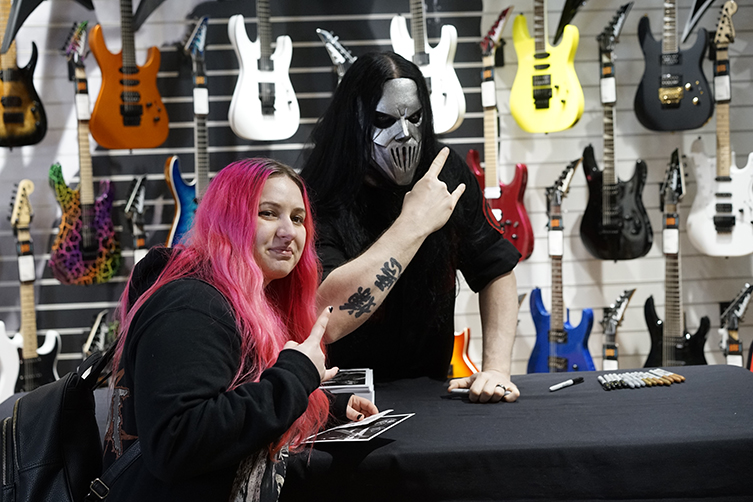 Mick stayed for nearly four hours to make sure that every fan got a picture and something signed. The queue was literally half a mile long! Our Birmingham store had never seen anything like it!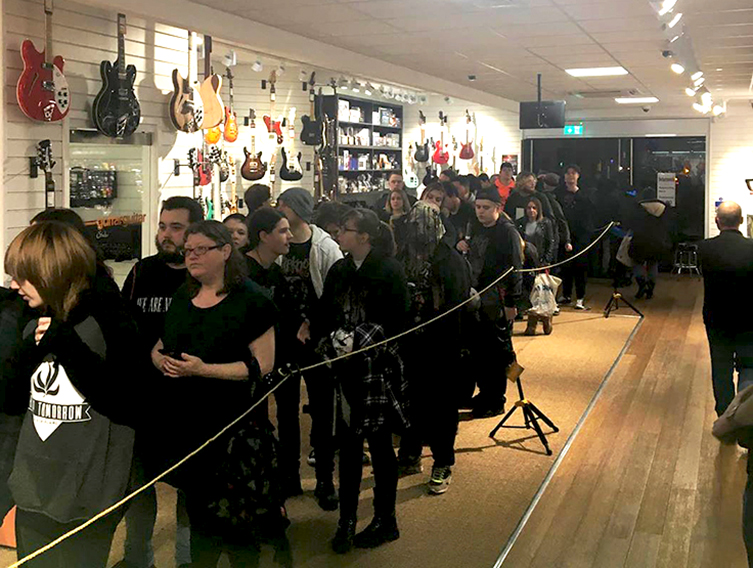 Mick Thompson brought the biggest crowd by far to our store. Though in terms of famous faces, it's hard to beat this one! The man who puts the 'Fleetwood' into Fleetwood Mac! Mikey is doing his best Samantha Fox impression here...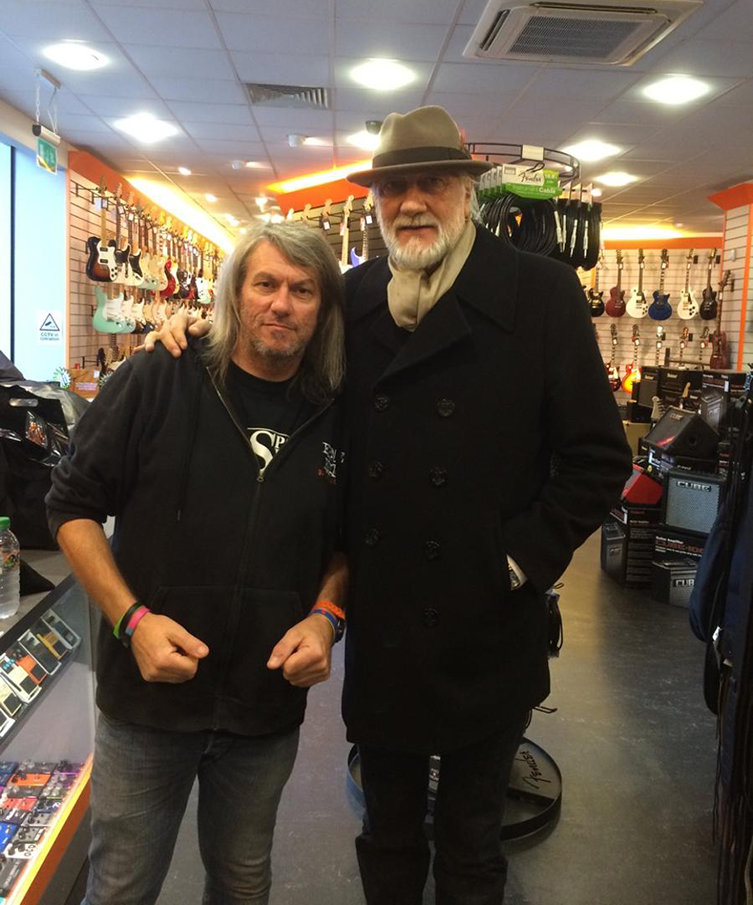 There have also been some great events with guitar makers, not least George Lowden of Lowden guitars, who almost never holds in-store events! It was a real pleasure to have him.
Britain's Got Talent legend Melon Man has also made an appearance, with a couple of masterfully sculpted melons (ooh-er etc) dedicated to Metallica! Some guy!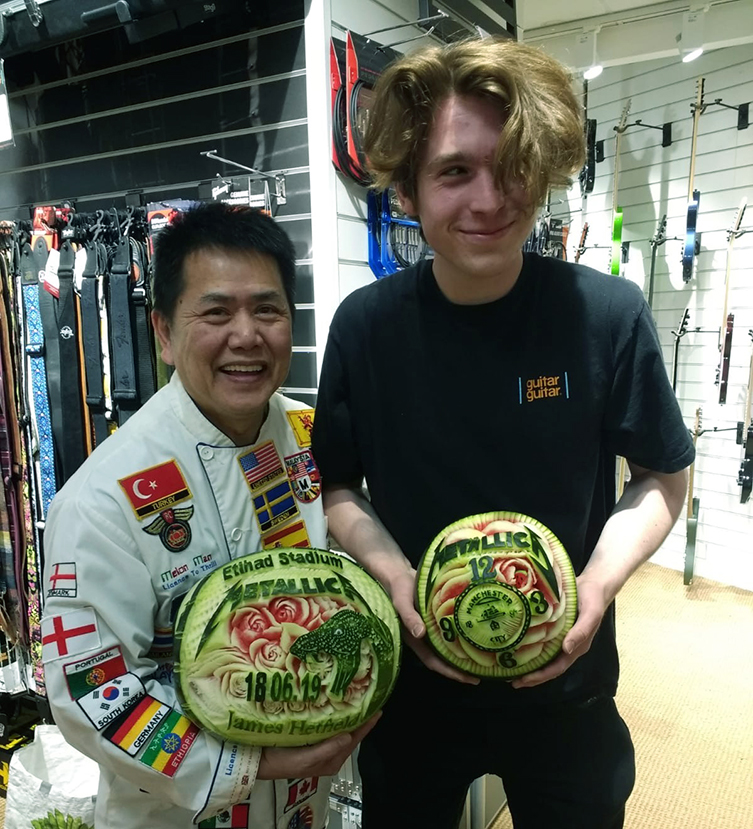 It's not all about music, though. We do occasionally get visits from journeying archaeologists and intrepid adventurers. Legend has it that our Birmingham premises is the final resting place for all kinds of untold treasure, but the path is treacherous!
Visit our Birmingham store, which is open seven days a week, come rain or shine, unless the Pope happens to be in town (or the Olympic Torch, for that matter), in which case you'll find the shop doors swiftly locked and the staff across the road in the Ivy Bush, getting the pints in! You'll meet our friendly team, and finally learn the true identity of Slipknot's Number 7! It was a surprise to us, too. Who runs the shop when he's away on tour?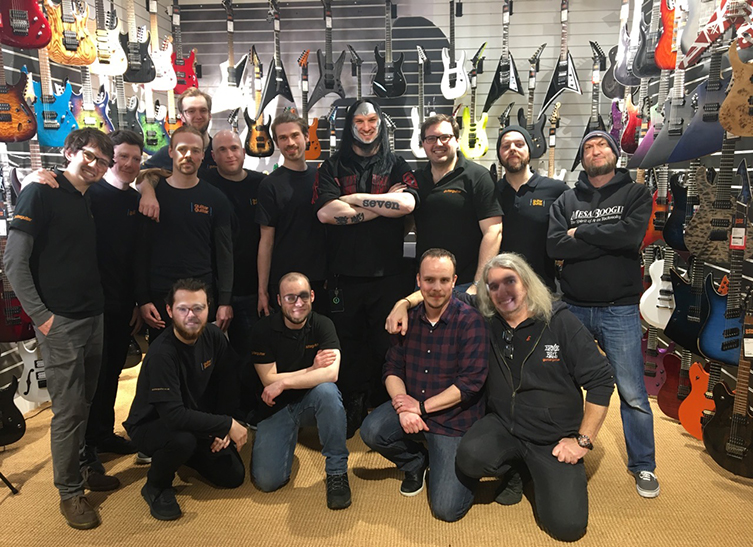 Though if you see these two, do report them. They belong behind bars.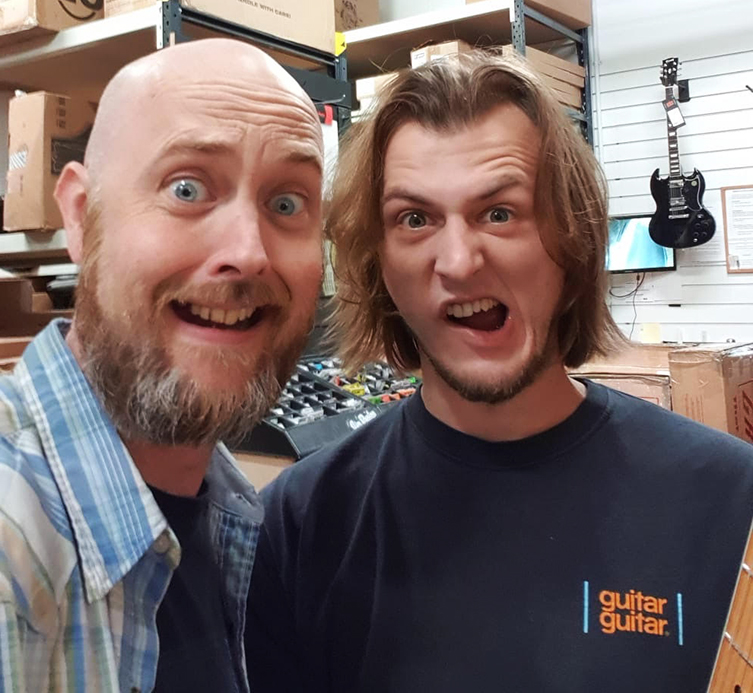 Come along this weekend to celebrate with us! There will be free swag to be blagged this weekend, as well as ten days of prizes to be won, including a one-of-a kind Ibanez guitar! No, we can't enter the competition ourselves! No, it's not fair!
Here are further details for our Birthday Party. We'd like to thank everyone who has visited us in Birmingham over the years and helped to make the store into the special place it is today. Thank you for choosing us and walking your path to Rock greatness with guitarguitar! See you in Birmingham for cake!