Meet Your Maker: Ola Englund of Solar Guitars
Published on 24 August 2020
Of all the musical genres that exist out there, Metal is the one that will forever require LOUD guitars.
There is perhaps no other style of music so interlinked to high performance guitar playing, and no other genre so obviously associated with a certain visual style. We know when a guitar is a METAL guitar due to some specific signifiers: it's often (though less so nowadays) black, it has plenty of frets, hot pickups, usually a non-standard body shape (with tapered edges if not full-on spikes) and it almost always has to have a pointed headstock.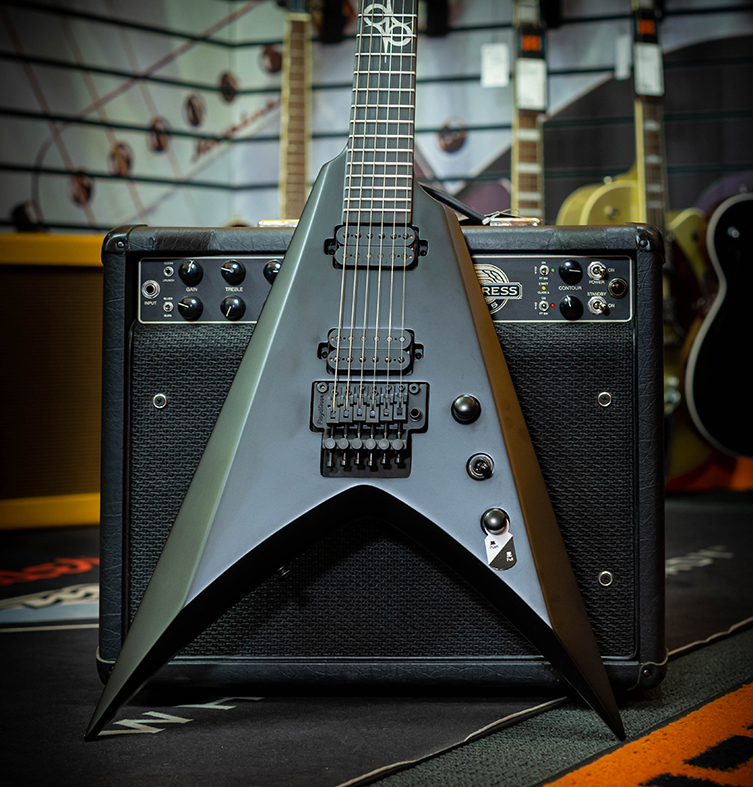 To Metal players, these things are as much weapons as instruments.
Ola Englund knows this. The YouTube star and guitarist of metal bands Feared and The Haunted created Solar guitars two years ago to provide predominantly Metal players with great quality guitars that also offered value.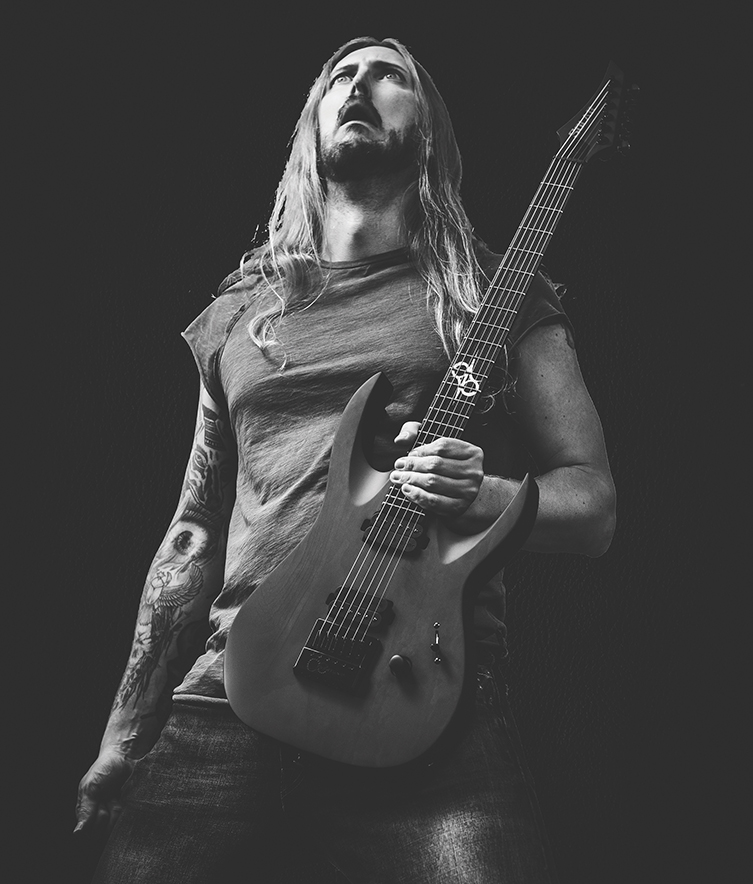 This new brand of Metal-orientated guitars, designed by Ola, have taken the Djent world by storm, so much so that we often have trouble keeping them in stock! With a new delivery just freshly taken stock of in our stores, we thought it was high time we spoke to Solar main man Ola Englund himself about the finer details of his excellent guitar range. We fired off a few questions to Ola via email. Here's what he sent us back!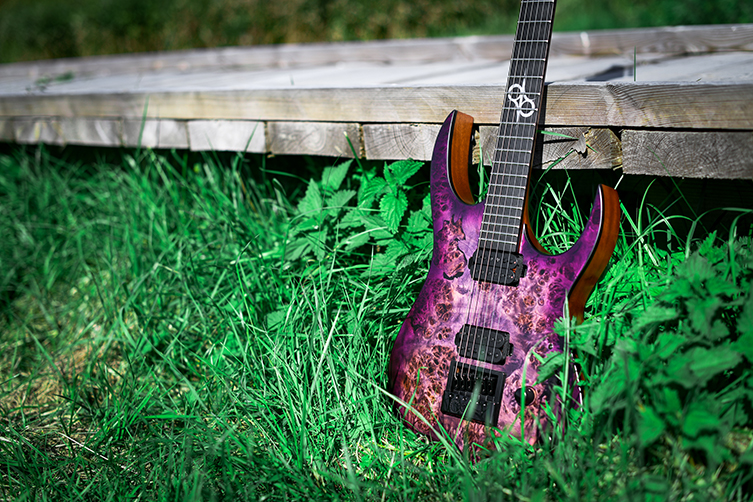 Guitarguitar: So, Ola, Solar guitars are now just over two years old. How has the whole business been in relation to your initial expectations?
Ola Englund: At the beginning I was so unsure if I was doing the right thing or not. I mean who the hell would buy a guitar that I've designed myself under my own name? So, at first, I wasn't really sure if I'd made the right move or not. But it became clear very quick that we're gonna do fine. But I never take anything for granted, one step at a time.
GG: You started Solar guitars in order to address a need in the market: a line of guitars with premium-grade features at reasonable prices. What, in your eyes, was missing from the mid-price sector in terms of new guitars?
OE: I think there are a lot of great brands out there, but no-one was entirely focused on the metal player, you always see features and looks all over the place with all brands. Like they want to cater to all type of players; rock, pop, metal, jazz etc, and while that is fine, I feel that there is still a lot more to offer to the metal guy. And we have a clear focus on what we want to do and feature for our metal players.

GG: Your collaboration with Seymour Duncan on the Duncan Solar pickups is relatively unprecedented: how did you manage to get those guys onboard?
OE: Seymour Duncan were one of the first big brands that started recognising me in the beginning of my YouTube career, they sent me a box of the majority of their pickups and since then I've only used Duncans: they believed in me in the beginning and I believe in them. So, when it was time to make a pickup for the Solar guitar, it was natural to do it with them.
GG: So, which Duncan pickup models are the Duncan Solars based on? And what changes have been made to make them unique?
OE: Essentially the bridge is a Custom 5 Alnico pickup, and the neck a classic 59. An awesome set of pickups for the all-round play style: you want them to chug, you push hard on the strings; you want buttery cleans, ease off on the picking. They are VERY dynamic and suit a lot of different sounds.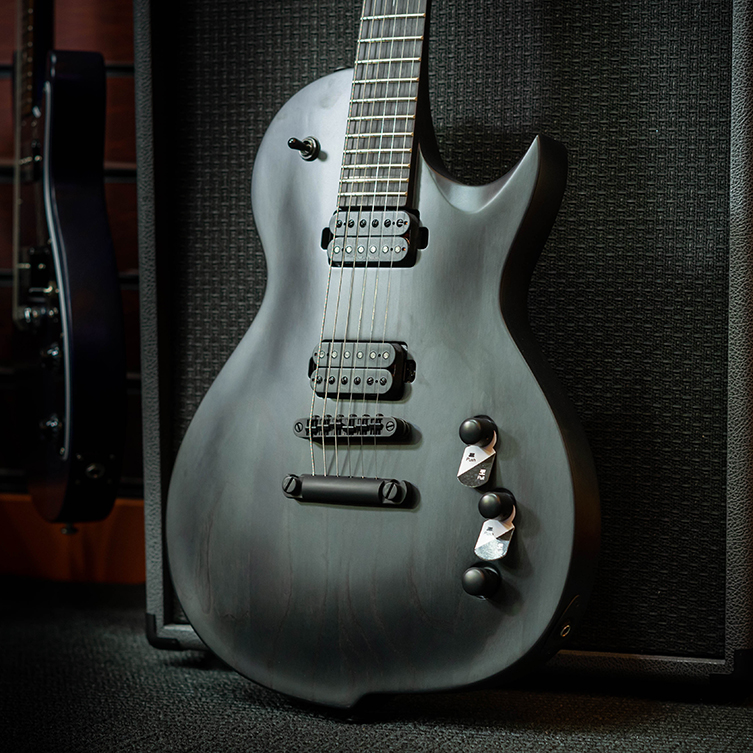 GG: Solar guitars have a very contemporary 'Metal' look. Heavy-genre guitarists are presumably the target audience, but would you say that Solar guitars are more versatile than that?
OE: Even though our focus is the metal player, all in all it's about the guitar itself being an instrument you WANT to play, a natural extension of yourself. The Solar should be a guitar that's easy to pick up and just shred away on immediately, and with features like the Evertune bridge, the guitar has become an incredible workhorse for both live and studio for me.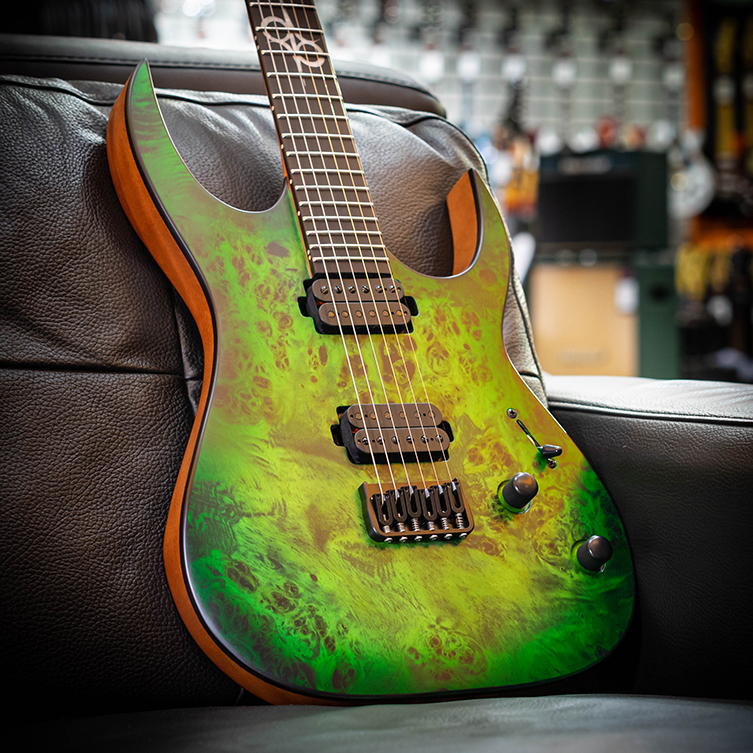 GG: Do you have a personal favourite Solar guitar model?
OE: The Artist series is basically how I would spec out a guitar I would play live for any of my bands - The Haunted or Feared - but even though you go for a 1 series guitar, putting a 2 series guitar in your hands will be equally rewarding since they are built and manufactured just the same. So whichever guitar I pick up out of the line, they all feel familiar. Also, I have a weak spot for wood finishes so right now I'm all for the A1.6D.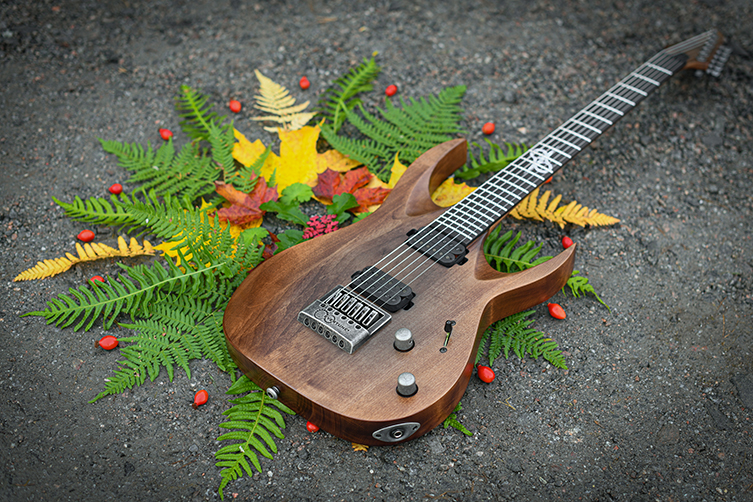 GG: Many of the features on Solar guitars were decided after speaking with gigging players and pro musicians. Which features in particular did you personally want to see on the models?
OE: I'm a strong believer in the Evertune bridge. It's the one true innovation that has really helped me both live and in the studio. That's why you would see many of the Solar guitars equipped with that bridge. Makes the guitar the ultimate studio/live workhorse.
GG: Is each model of Solar guitar a limited run?
OE: Even though it seems that we are making a lot of limited runs, we do have a lot of models that are standard and will be for quite some time, but we'll see. That's what's great about having my own brand, if I want to change something, I just change it! Best feeling in the world!
GG: What does 2020 hold for Solar guitars? Any cool things you're working on?
OE: There's a LOT of cool news on the horizon that I can't wait to share soon. But I'm also really good at keeping secrets until it's time. Because that's how we work, we don't want to make promises too early, because we know that when people want something, they want it fast!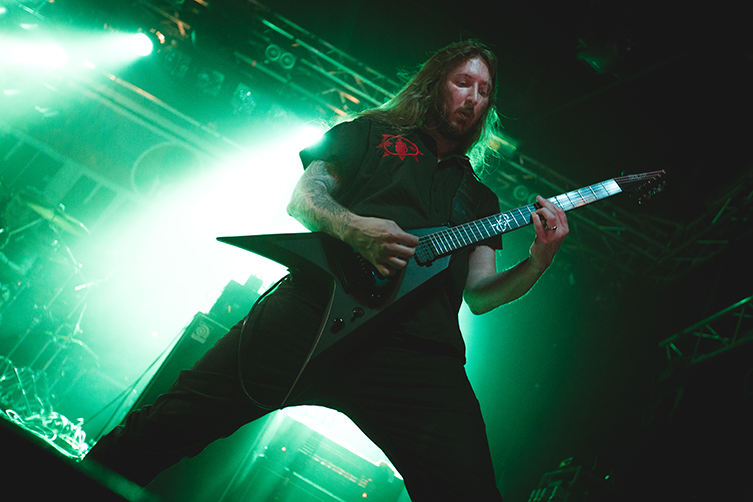 Sounds fair enough to us! Solar guitars are a brand you should know about: check out our entire range of Solar guitars, and keep an eye out for what Ola has in store for us all this year!
Thanks to Ola for taking some time out to talk with us.
Until next time
Ray McClelland