G&L Tribute Series
Published on 19 May 2020
You've heard us talk about how good G&L guitars are already.
You've seen our pictures from inside their custom shop on Fender Avenue, Fullerton CA.
You've heard about how this brand was Leo Fender's swan song, his final statements on what he felt that electric guitars could and should be.
You've seen the range we carry, from Custom Shop pieces through to the USA Fullerton Range and down to the superb Indonesian Tribute series. Innovations and fresh ideas abound on every model, and we think they are a genuine contender for fans of electric guitars both classic and contemporary.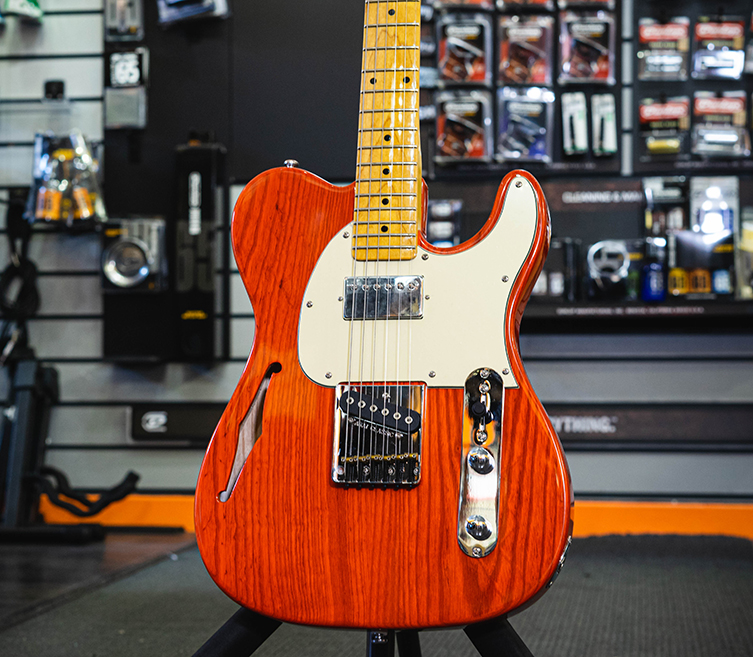 In fact, it's the Tribute series we'd like to talk about today. Across the entire range, we've lowered the prices in order to make it almost impossible to say no to! There is most certainly a G&L Tribute model on our site for you! We'll look at a few in a second, but first: why G&L?
Updated Classics
As befits a brand of guitars designed by Leo Fender, many G&L instruments bear more than a passing resemblance to the 'other' brand. Of course they do! Leo designed things almost perfectly from the beginning, leaving very little room for improvement. Having said that, what room there was, he used! G&L guitars today are like updated versions of such iconic guitars as the 'S', the 'T' and the 'Offset', alongside Thinline and carved top versions of certain models.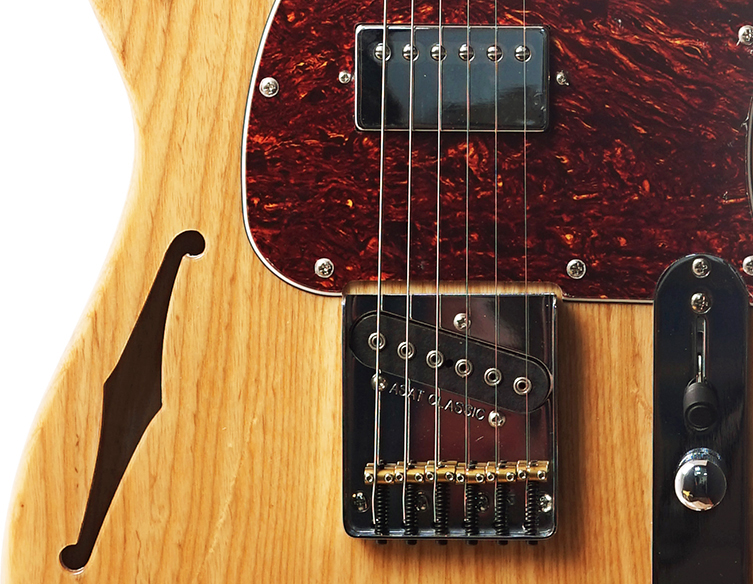 Stylistic details and, more significantly, spec and circuitry changes, mark G&L as their own brand, but there is already a lot of genuine Leo Fender heritage here to enjoy and feel as you play.
Hi-Spec Tech
Buying a G&L Tribute guitar, for what amounts to a very low price considering their giggable quality, is like buying a guitar that has already been modded and upgraded. Depending on the model you choose, you can enjoy several special benefits, straight from the mind of Leo himself. Here's a few examples...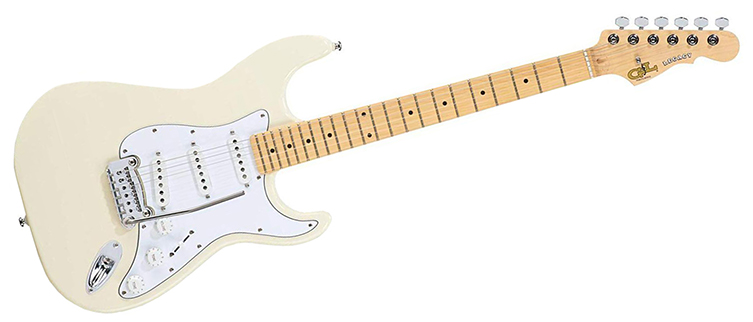 Choose a model like the Tribute Legacy, and you'll be able to enjoy the G&L PTB Tone system. PTB stands for Passive Treble and Bass, and what you get is a treble cut in one tone control, and a bass cut in the other. Filter out the high or lows (or both of course) from your signal, all from your instrument and without the need for a 9v battery to power anything! How handy is that?
Opt for a guitar like the G&L Tribute Doheny and you'll enjoy specially designed MFD pickups. These are actually on a wide selection of G&L guitars, and sound exceptional!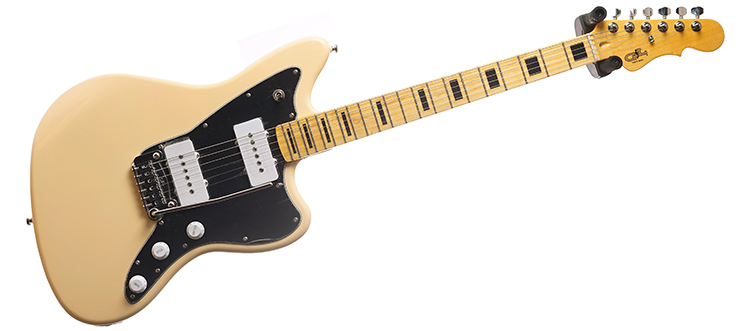 MFD (this company likes its acronyms!) stands for Magnetic Field Design. MFD pickups have a ceramic magnet under the pickup's coil, and individually adjustable pole pieces. What this means for the player is a clean, low-noise sound with lots of available output but a very vintage tone. These pickups sound, to many ears including ours, objectively better than other similar pickups in this price point. You do need to hear MFD pickups to really get it!
Another bonus of MFD pickups is the balance: since you can adjust the pole pieces individually, you can easily made quick adjustments to counterbalance any volume inconsistencies from string to string. This results in a more polished, uniform sound, which in turn makes you sound more professional.
Quality Materials
Just because these Tribute instruments are super affordable, doesn't mean that quality has been skipped over in the timber stakes. One of our favourite Tribute models, the ASAT Classic Bluesboy Semi Hollow, has a body made from Swamp Ash!

That's a luxury Tonewood! It's the perfect choice for this style of guitar, of course, since the extra resonance of Swamp Ash combined with the 'T' style's natural twang is what attracts players to this type of guitar! The solidbody model, the ASAT Classic, is also made with Swamp Ash and is available in a selection of translucent finishes including, happily, Butterscotch!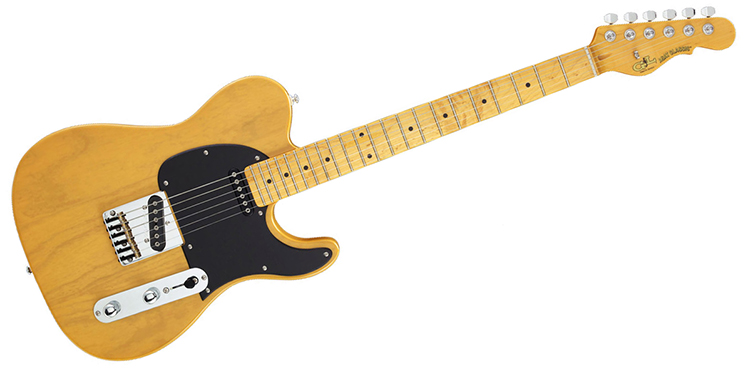 The quality of the materials meets the innovation of design in areas like the Saddle Lock bridge. You'll see this bridge on guitars like the ASAT Deluxe and the Fallout.

The Saddle Lock bridge is simple and effective, like so many of Leo Fender's designs. It's a high mass bridge with small screws pinning down the saddles and pushing them together. This allows them to be individually adjusted, but effectively makes the whole bridge one single mass. As you'd expect, this moves more energy form the strings through the body (the Saddle Lock bridge is tightly secured to the body for minimum friction) and thus brings more value, sustain and tone to your sound!
The Fallout combines a P90 pickup with a humbucker for tonal versatility, and enhances this further by adding a coil tap to the humbucker! The ASAT Deluxe, also mentioned earlier there, is made with a luxurious carved top, with a veneer of Flame Maple added for reasons of sheer beauty! If ever a guitar straddled the ground between a 'T' style guitar and an 'LP'-style, it's this classy beauty! This one guitar could potentially solve a lot of problems for the gigging guitarist. It's affordable, gorgeous, classic and highly functional.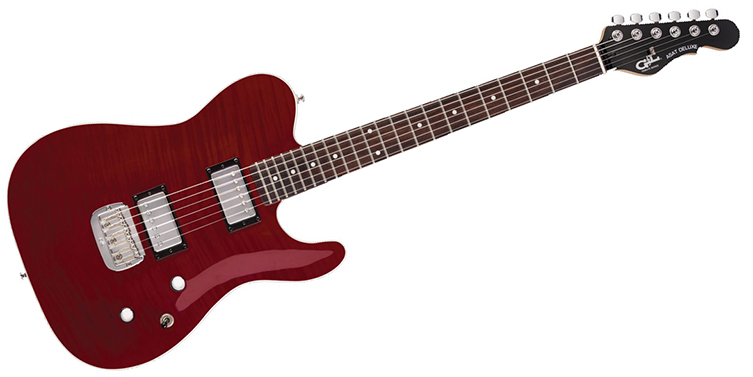 Final Thoughts
This isn't a sale: we've decided to lower these prices and keep them this way. We believe in the quality of the G&L Tribute range, and want guitarists to think (ever so slightly) outside the box and give them a try. We think, for the money, there is very little realistic competition. The features built into these guitars are normally conidered luxury upgrades in the guitar trade, and priced accordingly. With these G&L Tribute guitars, you really are getting a quite indecently high level of quality and function for the money.
If you need a new instrument for gigging, recording, having fun with or getting a new sound from, we humbly suggest adding G&L Tribute to your longlist of potentials. You'll be amazed.