NEW: PRS SE Parlour Models
Published on 19 May 2020
Paul Reed Smith is a modern innovator.
As we know PRS electric guitars are some of the most well-put-together, best engineered guitars on the planet. It's a lovely bonus that they are also some of the most strikingly beautiful guitars ever made.
For several years now, PRS fans have been able to buy PRS acoustics, too. Paul and his team have poured the same expertise and desire for perfection to this range of instruments, resulting in wonderful guitars like the Angelus. This design has a cutaway body shape that is not dissimilar to a Grand Auditorium, but with a somewhat longer body for a bigger sound and more unique look.
PRS's affordable import brand, PRS SE have joined the fun with their own range. The SE Angelus models have proven to be extremely popular, with their uncommonly pretty back & sides made with veneers of figured wood and trademark bird inlays. This is entirely in keeping with PRS's brand aesthetic of original lines and fabulous woods. Even at SE price levels, there is a measure of luxury to be had here.
However, those guitars are not the reason we are here with you today. Today, we'd like to introduce you to a brand new guitar model from PRS: the Tonare Parlour!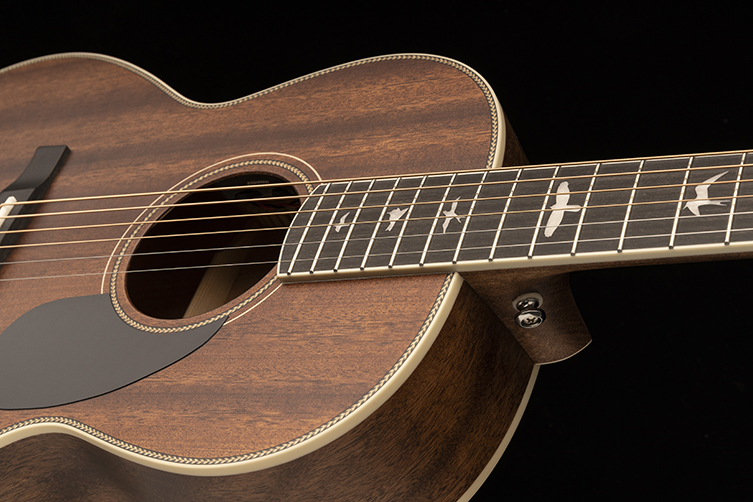 This is the first time PRS have ever released such a model, and by the looks of things, it's a real beauty! Come with us as we take a first look, but before that, a word on parlour guitars...
Parlour Guitars
Parlour guitars have been one of the major acoustic style for over a century. Significantly smaller than, say, a dreadnought, a parlour guitar, as the name suggests, if for playing in urban or shared areas. Their size makes them easier to move around with and easier to store or display. Sonically, the smaller body means less volume, a more intimate playing experience and an altogether different vibe than playing a bigger guitar.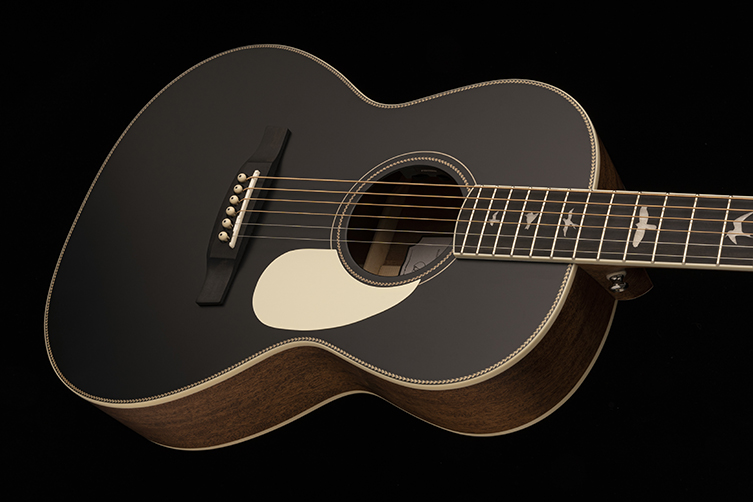 Obviously, people don't tend to play guitar in their parlours anymore (to our general knowledge) but the idea behind modern use of parlour guitars is to have a handy, pick-up-able guitar that inspires hours of playing without developing a serious case of 'strummer's elbow'! Parlour guitars can really bring the fun back into playing, with a rich sound that projects but doesn't overpower. These are perfect acoustic guitars for your home, whether that is a suburban semi or a city apartment.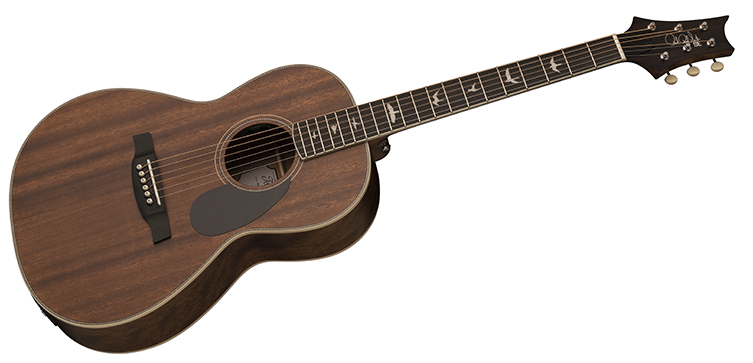 PRS Tonare SE Parlour
The new PRS SE Parlour guitar is available in three finishes, with and without electronics. With a solid Mahogany top and hybrid X/classical style bracing (an innovation of PRS), the resulting tones are strong and clear, thanks in part to the construction allowing the top to move and vibrate more freely.
Extra quality is added with a fingerboard make with genuine Ebony. PRS have used their famously comfortable Wide Fat neck profile here, and partnered that with a scale length of 24.72" for a feel that will have you playing for days.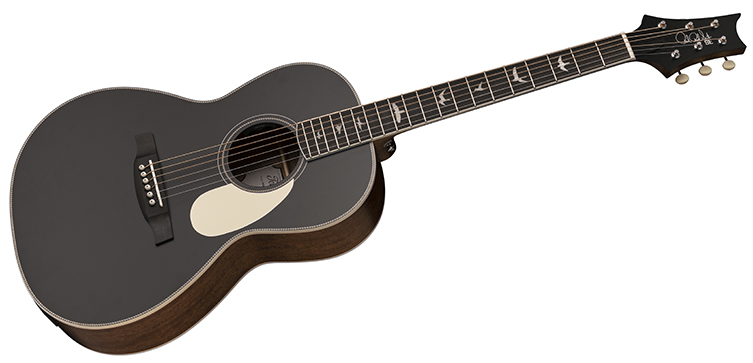 The 'Postwar' heritage of parlour guitars is referenced in the period-visuals of the Tonare Parlour. The three finishes include Blacktop (Satin Black top, white pickguard and natural back and sides), Charcoal and Vintage Natural. Retro herringbone detailing can be found in the rosette and the body's purfling, next to the binding. These guitars have lots of vibe, and the satin finish choice was a good one. On top of the aforementioned Bird inlays, PRS have retained their distinctive headstock design to retain brand identity.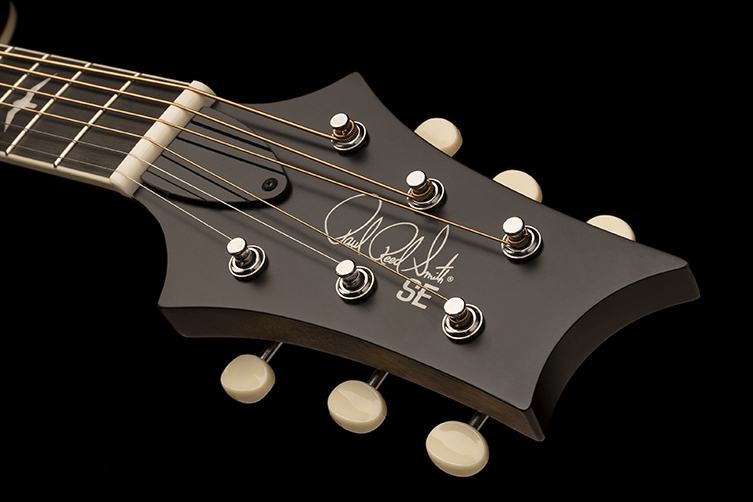 Electro Option
So, each of the three finishes is available with (P20E) and without (P20) a pickup system. Choosing the pickup system transforms the Tonare Parlour from being a home companion into something that can go from parlour (okay, couch) to stage right off the bat. PRS have chosen the Fishman GT-1 undersaddle pickup, with a discreet preamp mounted into the soundhole. This gives you control over volume and tone without sacrificing the look and ethos of the guitar. It sounds great plugged in and should be considered a fully professional gigging and recording instrument.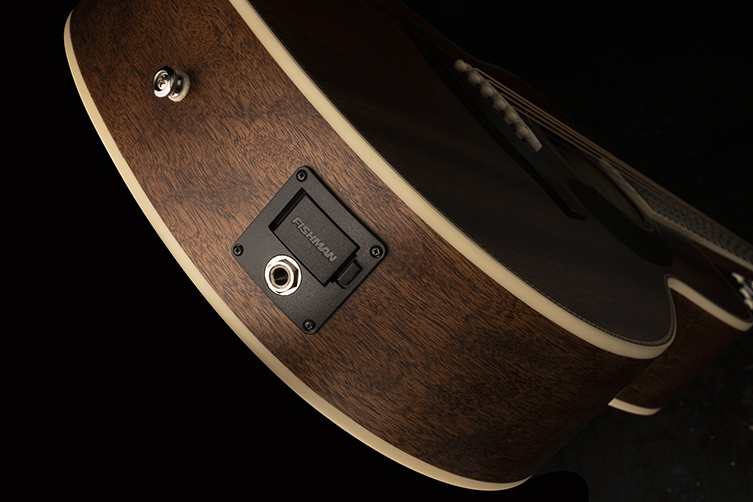 Brand New
These have just been announced and we are eagerly awaiting stock! Get your preorders in now to ensure you are amongst the first to experience the new chapter in PRS acoustic guitars. For whenever you feel the need to pick up an acoustic guitar, the PRS SE Tonare Parlour will be there for you!