How to Improve Your Songwriting
Published on 18 March 2021
Writing music is a challenging and rewarding process but it can also be frustrating and daunting to those just getting started. Creating something from nothing and sharing it with the world is a bold and incredible goal. We firmly believe that all guitarists and musicians should put pen to paper and come up with something of their own. Think about it, what have you got to lose?
That said, crafting a rock masterpiece ain't easy, so we thought we'd take the opportunity to share some advice that we've found helpful. Knowledge is power after all! Have a read and if you're struggling with anything, reach out to us on social media and we'll do our best to help!
Motivation
Let's start with… getting started. When you pick up your guitar, it can be really tempting to just play the music you know and love, or learn something that someone else has written. Well, there's absolutely nothing wrong with that but if you're serious about writing music, you need to understand that it takes time, patience and dedication.
We often chat to guitarists who struggle to find the motivation to get started, despite feeling like they have some great ideas. Well, in all honesty, it's probably a lack of confidence which is stopping you from really going for it. You have a desire to create, so don't waste your practice time. Make sure that you have an allotted time period for your normal playing and for your writing.
That's not to say you won't have a flash of genius outwith that which you have to stop and write down. However, by dedicating a couple of hours every week to revisiting those ideas, writing and recording, not only will your songwriting skills develop but your confidence will too.
Equipment
Next up let's take a look at the technical side. People often think to have a decent crack at writing music that they need to have a studio filled with mothership style blinking lights and a thousand mixing sliders. Well they're absolutely wrong! Almost all of us have a smartphone these days and your journey into songwriting can begin with a simple demo recording of you and your guitar. If you play with a band, that will be plenty to help them understand the vision you have for it.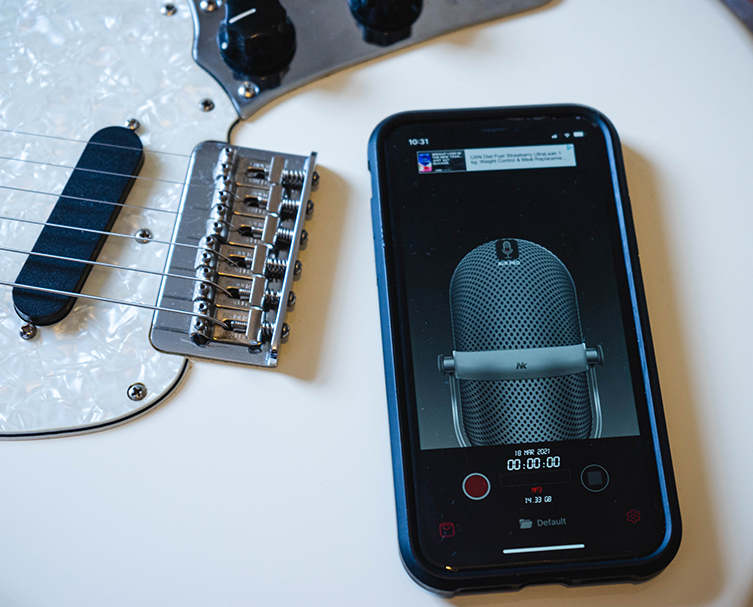 Most artists don't have a professional studio when they're starting out so trust us, a lack of gear is no reason to not have a crack. The important thing is that you start getting into the right habits. Don't let ideas pass you by, grab your phone and lay them down. If you do have the means to record more professionally - go ahead! But remember, it doesn't have to sound like Abbey Road at this stage, all you have to do is lay the foundations and work from there.
Riffs
To write a great song, you don't necessarily need to be able to write a great riff. BUT as guitarists, we have a special place in our heart for those catchy hooks that bring a track to life. However, that doesn't mean that writing one you like comes naturally. Actually, many guitarists find this the most difficult part.
It's easy to recognise when a guitarist you like busts out an absolute blinder of a riff but recognising your own moments of glory isn't always as straightforward. Sometimes you may find you come up with something you're really proud of, only to revisit it the following day and find it bland and repetitive. Well, if we could give you one piece of advice it would be - stay out of your own head. Do you think Slash got sick of hearing Sweet Child of Mine when he wrote it? Almost certainly! That doesn't mean it isn't an all time great riff though.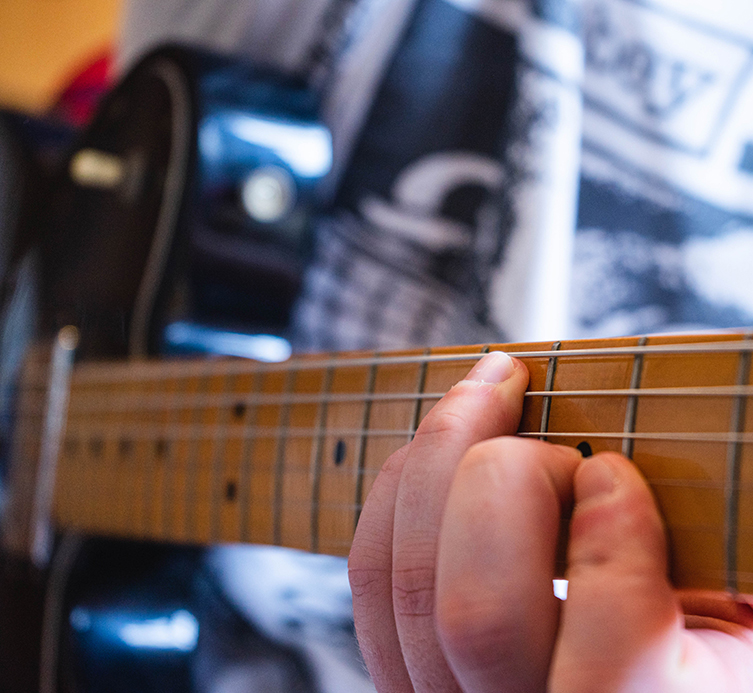 If you're in any doubt about the quality of what you're coming up with, take a deep breath and ask someone to listen. Nine times out of ten you're likely either psyching yourself out or you're just fatigued from hearing it too many times. Give your music room to breathe and get a second opinion before you bin it, you'd be amazed what a little bit of positive feedback will do for your perception.
Melody
Now we said in the last tip that not every song needs to have a great riff but the other side of the coin is that every song DOES need a great melody. That doesn't mean you have to write Bohemian Rhapsody, in fact, a lack of melody can sometimes be a melody! Bands like Blink 182 were not the most insightful lyricists when they started out, (unless Mum jokes float your boat that is), but they always had a fantastic grasp of melodies, counter melodies and the relationship between both singers' voices.
This is a skill that comes with time. The more you write, the more you'll experiment and the more exciting your ideas will become. Practice is absolutely key here but so is confidence. If you're a vocalist, push yourself to explore melodies that don't just simply follow your guitar playing. You'll quickly realise that the variation between the two is what makes your song unique and special.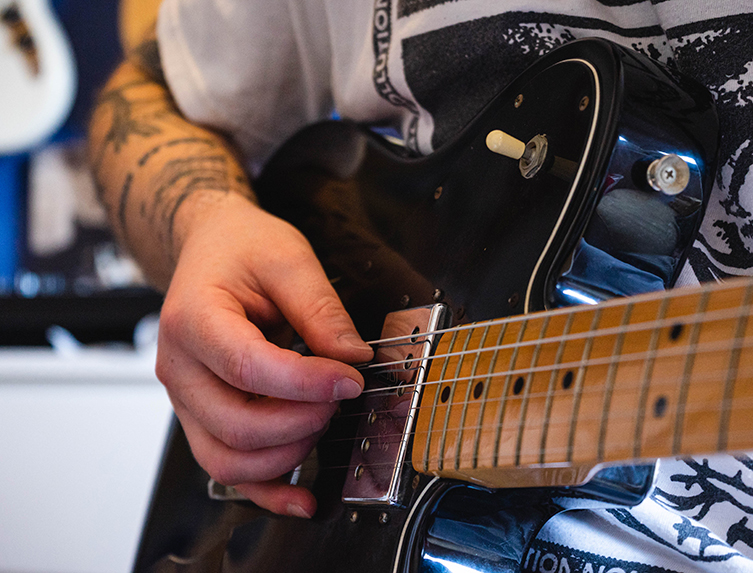 If you don't sing but you're writing for a vocalist then consider how their voice will fit in to your playing. Remember, it's not always about how fancy your music is, or how many notes you can hit. As hard as this may be to hear, the majority of music listeners don't even care! They just want to hear something that's clever, well composed and well thought out. The makings of any great track!
Lyrics
Okay, we're here. The final hurdle. Lyrics are often a stumbling block for those of us who want to write and record our own tunes. It's not easy to bear your soul to the world and it's actually very difficult to do it in a meaningful musical way that people can relate to. Writers often put so much pressure on themselves that they end up giving up and truthfully, it's such a waste.
Going back to what we said about the technical elements of writing - most of your listeners probably don't need you to write an insanely complex song that breaks all boundaries. Instead, they want honesty that they can relate to and sing along with.
Study the lyrics of your favourite tracks and importantly, read them without the backing music, or without melody. Isn't it amazing how much of the magic is stripped away? Doesn't that make writing your own less of an impossible task?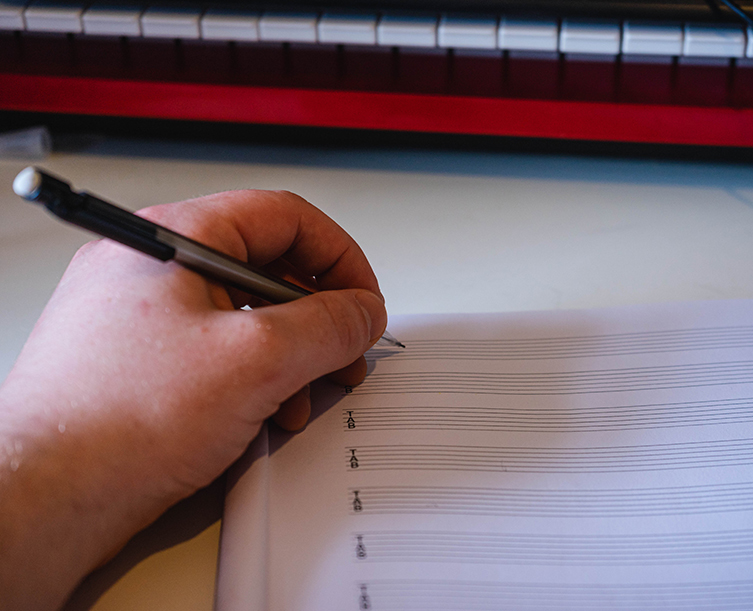 What makes a good lyric is totally open to interpretation. The only difference between what you write and what your favourite artists write is context. They've sold music that you've heard fans at shows singing along to. That's it.
This is probably the part of songwriting which requires the most courage and confidence but we promise, the more you write, the more you'll improve, find your own tricks and build a style. Every lyric you write won't be a keeper but the same is true of every single songwriter. Noone hits a home run every time when it comes to music and you're still learning, so go easy on yourself and be patient. If you think you've got something, don't be afraid to let someone else get ears on it and give you some encouragement - it'll help, trust us!
Final Thoughts
Got that? Good, now go forth and rock! As cliched as it sounds, practice is everything and the more comfortable you become with your own songwriting process, the more you're going to notice your music improving. If there's one final piece of advice we could give you it'd be that all great things take time, the important thing is that you put the work in. If you're doing that, you've already conquered step one!