Alvarez Yairi: A Master Luthier's Legacy
Published on 17 August 2021
What do Thom Yorke and Steve Hackett have in common?
Maybe lots of things, but for the purposes of today's article, we'll concentrate on one thing in particular: their shared love of Yairi guitars.
Radiohead's frontman has often been seen strumming a Yairi acoustic on many occasions, and used two models (one of which was a 12-string) on the band's era-defining OK Computer album.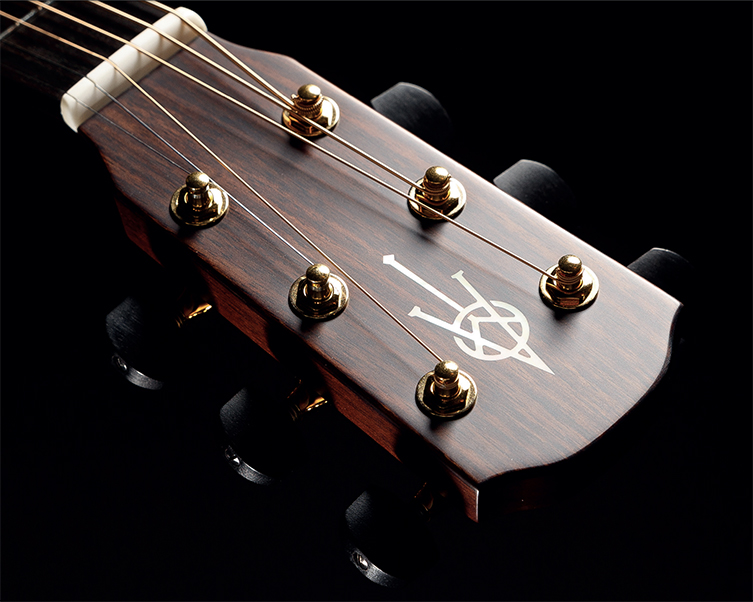 In his recent interview with us, our friend Steve Hackett spoke highly of his number one classical guitar, a vintage Yairi that he purchased at the height of Genesis' fame. These are both musicians who can play pretty much any guitars they fancy, so it's worth noting what they choose to use!
So, just who and what is Yairi, and how did it come to be Alvarez-Yairi?
In the Beginning
To answer these questions, we need to go back to the late 1960s. Gene Kornblum, who owned the American company St Louis guitars, met Japanese luthier Kazuo Yairi. Yairi, at that point, was well-known for creating high quality, hand-made classical guitars. The two men went into business, creating a line of quality production line guitars to be sold in the US as Alvarez guitars. Certain models in certain worldwide territories were sold under the name of K.Yairi. This, the two companies, as it were, have pretty much always been linked.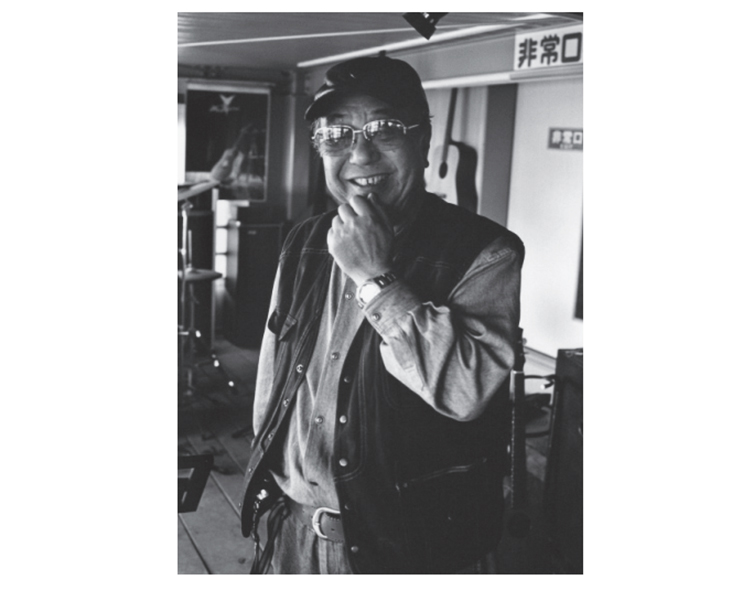 Japanese Excellence
Kazuo created his instruments in his workshop in Kani, a small town just north of Nagoya in central Japan. This is in fact where Alvarez Yairi guitars are still made today, with the same ethos, design and quality levels as those that made Kazuo a famed luthier 50 years ago. Indeed, the Yairi workspace has only 24 top-line luthiers working there, and some of them have had over 55 years' experience on their own! The skill and attention to detail is world-class, and so Yairi is justly Alvarez's top-line brand.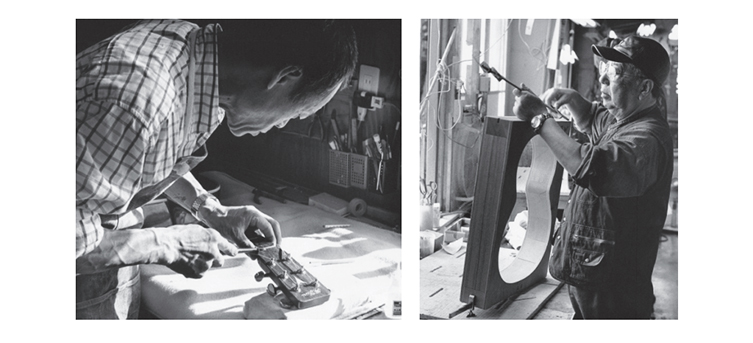 As specified by the late Kazuo himself, all guitar tops are individually tuned for tone. The bracings are hand-carved, following Yairi's own designs. The necks are all hand shaped using a traditional spoke shaver for precision and an unmatched level of smoothness. Both steel string and nylon string guitars are offered, and only the best pickup systems from LR Baggs are used.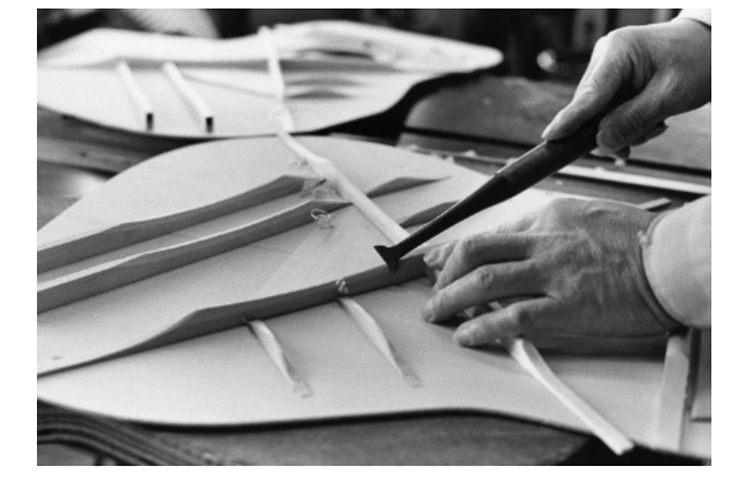 Shall we take a quick look at a few models? Yes, why not...
Alvarez Yairi FYM70CE
There's something very appealing about a well-made OM folk-bodied guitar. The slightly smaller body makes things feel a little more intimate to the player, without the instrument suffering any compromises in feel or sound. The Alvarez Yairi FYM70E is such a guitar, and is a fantastic example of the brand's craft.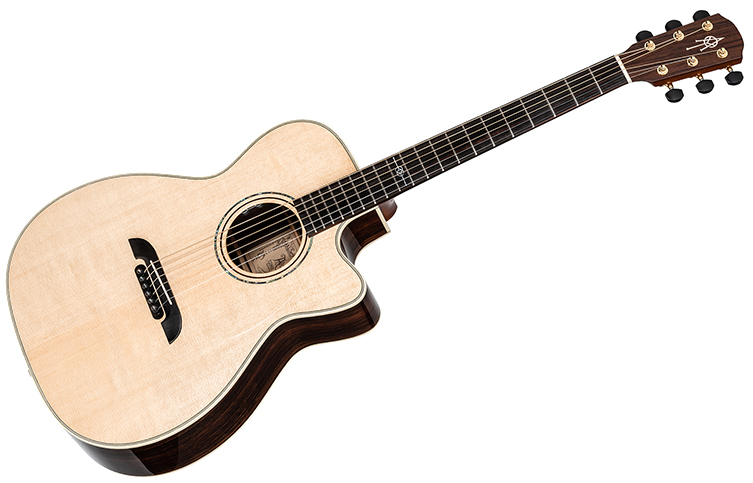 Simple, cleanly designed and open to all styles, this folk guitar is a tasteful blend of the traditional and the modern. The OM shape lends itself to many styles, not just folk, so players of all stripes will be able to enjoy the benefits on display here. And what benefits! A triple A Sitka Spruce top on a solid East Indian Rosewood body: how is that for a start? It's a perfect, time-honoured combination, and it is aided and abetted by an Ebony fingerboard, a top of the range LR Baggs VTC Element pickup system and a very cool bridge.
Yes, this is one of Kazuo Yairi's legacies in direct example. The Direct Coupled Bridge is his design, and it has some real practical benefits to accompany the stylish look. The Direct Coupled Bridge was designed by Kazuo in the 1980s and involves lowering the bridge saddles further than 'usual', in order to create greater tension due to a more acute break angle across the bridge. This in turn 'energises' the sound, increasing response and projection. The upshot to all of this as a player is a guitar that sounds more alive and responds better to every nuance of your technique.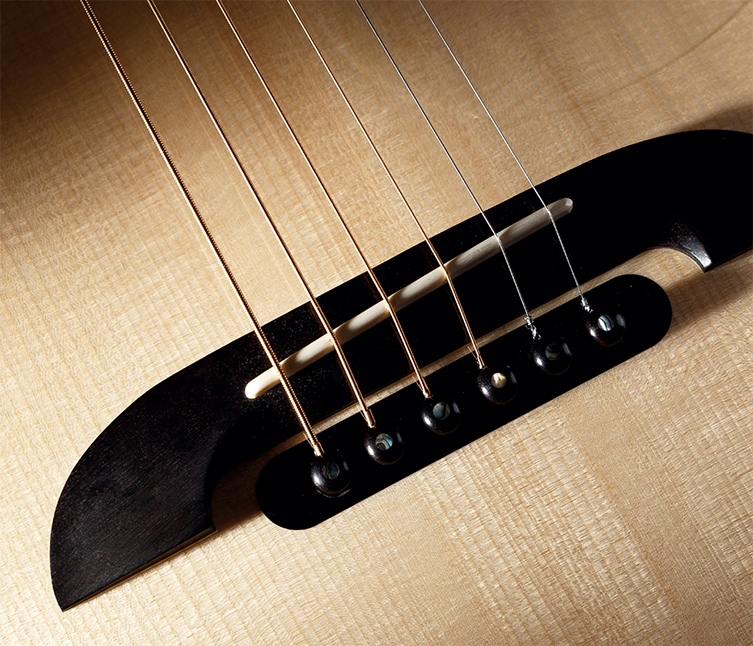 Alvarez Yairi DY70CE
Our next choice is Yairi's take on the cutaway dreadnought. Indisputably the most popular acoustic body shape in the business, the Dreadnought gives most players an eminently agreeable blend of body and top-end. The Alvarez Yairi DY70CE, shown here in a beautiful Shadowburst finish, brings a venetian cutaway to the design. This is another popular move, particularly with guitars destined for the stage. Anyone choosing this beauty to perform with will be treated to a AA Sitka Spruce top and a quality LR Baggs Element pickup system, ensuring that they will sound both lush and powerful to their audience.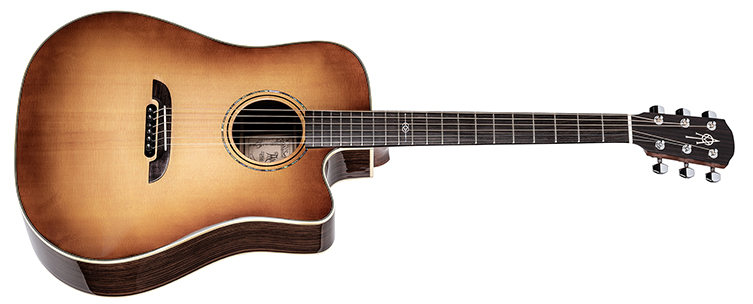 The same Kazuo Yairi-designed Direct Coupled Bridge is used here too (made from Ebony, no less) so you can enjoy that same increase in projection and response for what we think is an extremely attractive price point! In our opinion, the playing and listening experience here is on par with instruments of a far higher price, and the workmanship is faultless.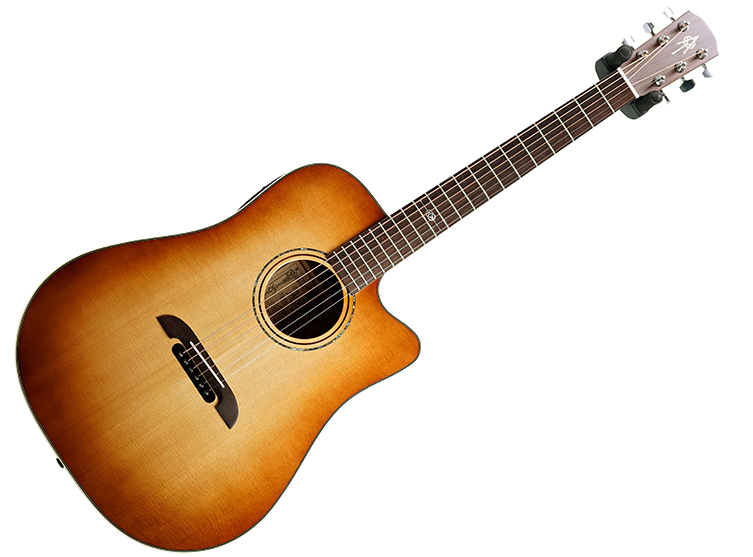 CYM75CE
Our final choice today harkens back to the type of instrument that Kazuo was initially famed for creating: nylon string classical guitars. The Alvarez Yairi CYM75CE that we've selected to show you today is a real masterpiece of guitar building. The clean lines and precision joins are very evident here, making the most of the top quality timber. This guitar is made with a AAA-grade Western Red Cedar top and solid East Indian Rosewood for the back and sides. It can't get better than that! Cedar is a popular choice in classicals due to the extra inherent warmth and rounding on the tones it gives, which helps balance out that famous nylon snap and bite.

Alvarez Yairi have been very specific with this guitar: on top of those top-grade tone woods, there is an Ebony fingerboard with a scale length of 24" - which is somewhat unusual and adds a heap of playability to the overall feel – and an appropriately wide 51mm nut. The neck is joined to the body via a Spanish heel, again allowing tradition to reign supreme whenever appropriate. Once more, an LR Baggs VTC pickup unit is employed to translate that pristine, dynamic tone to audience members' ears with no loss in quality. This superb instrument goes to considerable lengths to preserve the ability and ethos of Kasuo Yairi's estimable skills.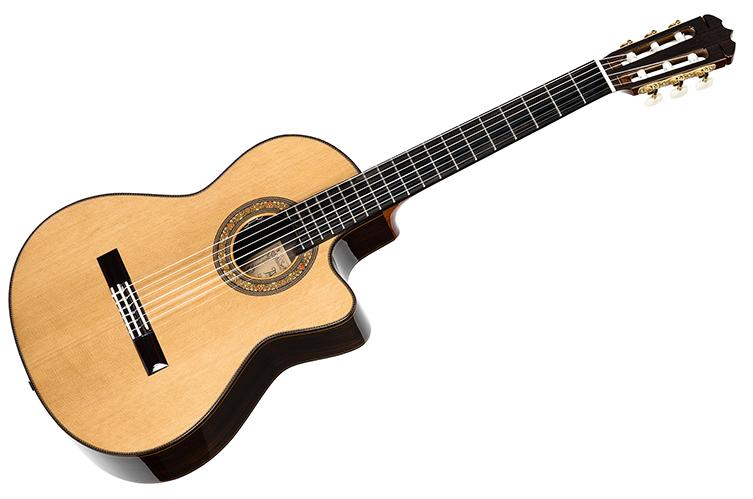 Superb Instruments, Available at guitarguitar Now
We currently have a selection of these wonderful Alvarez Yairi guitars in stock at guitarguitar. We've been more than impressed by the price-to-performance ratio, given that these are excellently made Japanese guitars from the stable of a real master. We invite you to investigate further at your nearest guitarguitar, or indeed order directly from the site!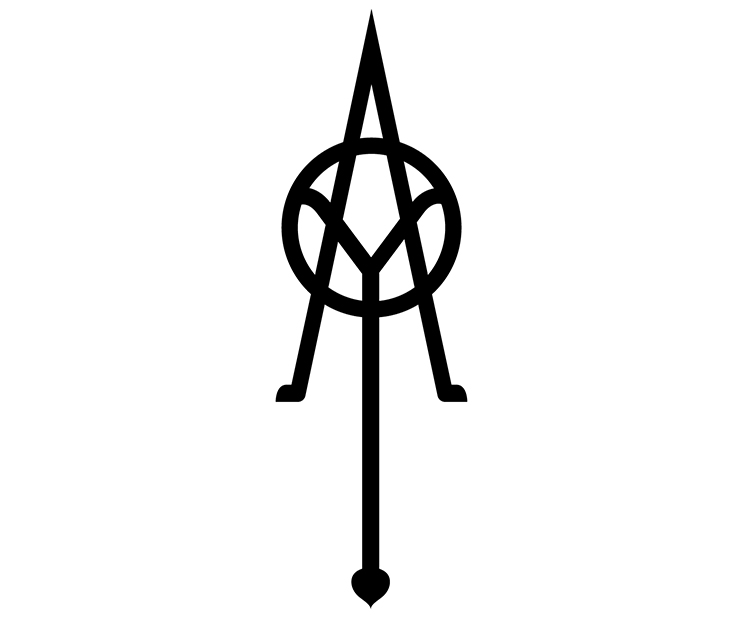 Click to View our Selection of Alvarez Yairi Guitars