Lowden Birthday Edition Guitars
Published on 27 August 2021
George Lowden, one of the greatest acoustic guitar builders in the world, is turning 70 and he is celebrating in style!
How?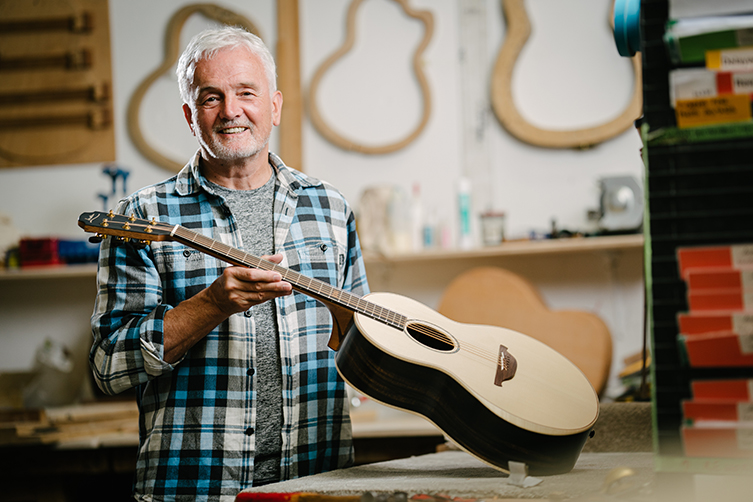 By releasing a exclusive, limited run of Birthday Edition guitars! Unlike many other special edition runs, EVERY guitar in this collection is a unique, one-of-a-kind instrument! Yes indeed, each of the 70 guitars features a different combination of body shape and tone wood selection. There is only one of any model here, each individually representing a year of George's storied life. Every Birthday Edition instrument bears testament to their originator's unmatched ability in guitar designing and building. Based in Northern Ireland, George Lowden and his small team have been building stunning guitars for over 45 years. This particular range is a great way to show off the design work, masterful build and unique heritage of a great company.
Special Birthday Edition Details
So, with each model using different combinations of woods and body shapes (from both the Lowden 25 and 50 ranges), what makes them a unified series? We're glad you asked, because there are several identifiers that mark these instruments as a class apart.
The first one you'll see will be the special inlay at the 12ft fret. This LXX inlay is of course roman numerals for 70. The inlay was designed and crafted especially for these guitars by Pearlworks - a highly reputed American detailing company - and hand inlaid by the Lowden artisans back in Ireland.
A cursory peek inside each soundhole will reveal a special custom label. Each of these is hand-signed and numbered by George himself! You'll also notice a graphic of a Pine Marten, which represents George's habit of taking long inspirational nature walks around the rural County Down area, surrounded by wildlife. This magical part of the world, nestling in the shade of the Mourne Mountain range, has been quintessential to Lowden's creativity for decades. The Pine Marten, an infrequent companion on Lowden's wanderings, has been chosen as the 'mascot' for these special Birthday guitars.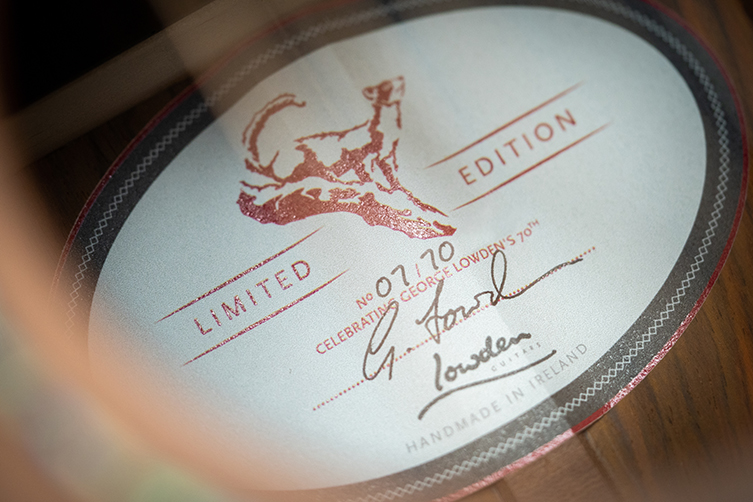 In addition to the hand-signed label and custom inlay, each Birthday guitar includes documents of provenance inside the hardshell case.
70 Guitars, 70 Versions
So, as we mentioned, each guitar in the run is a little different, be that in shape or in materials. Currently, as this is written, we have 4 guitars in stock and available.
First up is a Birthday Edition F-35 with a Red Cedar top and Koa back & sides. This model has a bevel in the under-arm area for extra comfort. What a stunningly understated model! The warmth of Cedar compliments the bright strength of Koa perfectly, bringing out a wonderfully complex yet balanced sound.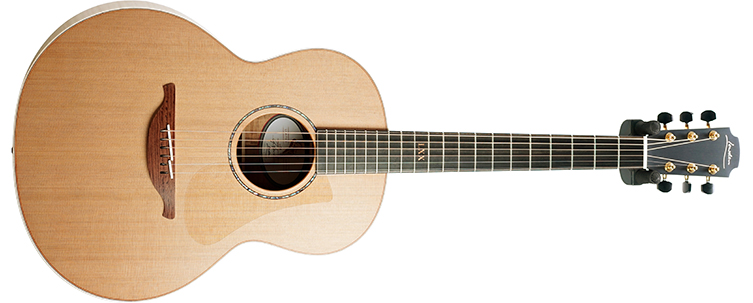 Next, we have an S-35W in Walnut. The entire body is built using choice Walnut, a wood which is both visually and sonically unique, not to mention beautiful! Walnut has a clear tone that warms up the more you play it, and a look that really distinguishes it amongst other acoustic guitars. The smaller 'S' body size is just perfect to really focus and make the most of the depth, projection and clear tones that Walnut possesses.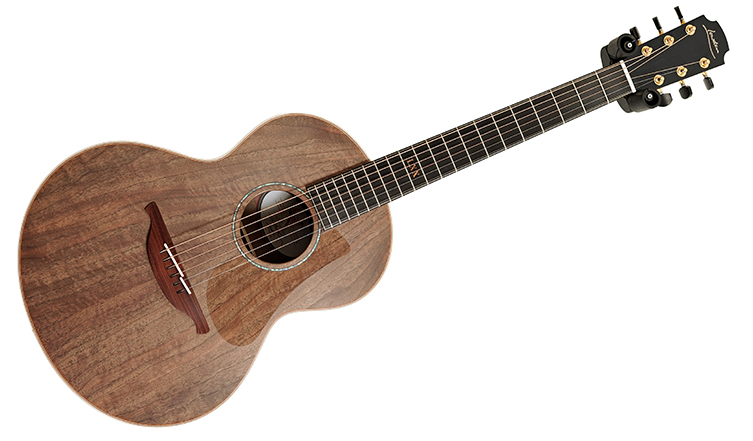 Our third Lowden special Birthday Edition guitar is a sublime F-35 made with a fantastic combination of Guatemalan Rosewood for the body and Sinker Redwood for the top! 'Sinker' woods are cuts taken form logs that have lain submerged in rivers and swamps for many decades before being recovered. These logs are rogues who've escaped from the groups sent to float downstream from the sawmills (often easier than using trucks to transport them) and considered lost. In the intervening decades, these timbers take on a lot of nutrients from the riverbed, and as a result sound quite exquisite.

Our fourth instrument from Lowden's Birthday Edition collection is a lovely 12 fret S-35 made with Cocobolo and Adirondack Spruce. Cocobolo is a rare exotic wood with properties not unlike Koa: there is a directness and brightness to the tone, with plenty of midrange strength. Married to Adirondack Spruce – one of the most sought after 'top timbers' in the business – you have a marriage made in guitar heaven. The 12th fret neck join just makes everything that much more playable and addictive!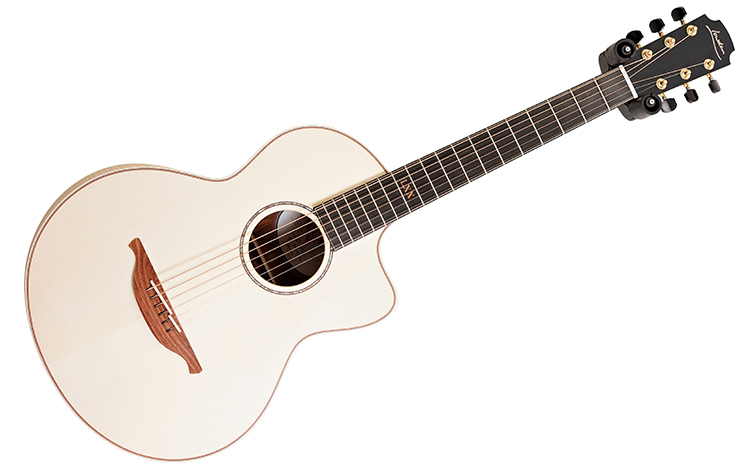 Only One of Each!
We'll say it again, these quietly stunning guitars are all individual, one-off, custom made celebrations: each model is limited to an edition of one! If you love Lowden guitars, or indeed top flight acoustic guitars in general, then these exclusively made, hand-signed and numbered instruments are about as fine as it gets.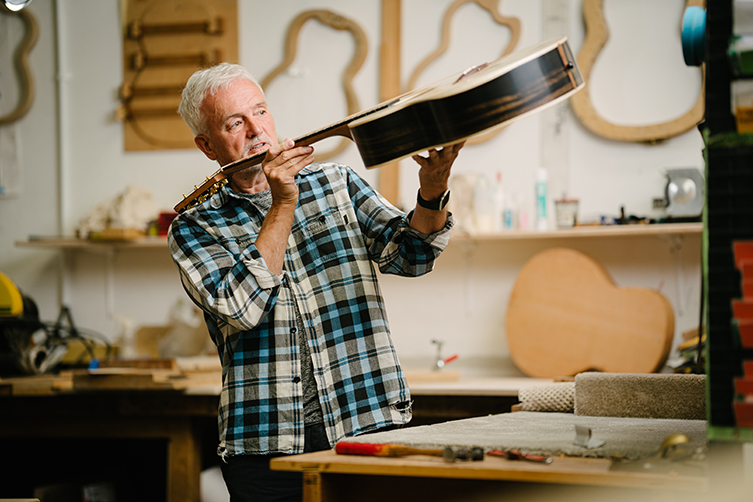 Click to View our Lowden Birthday Edition Guitars