Dave Friedman Facebook takeover
Published on 24 August 2021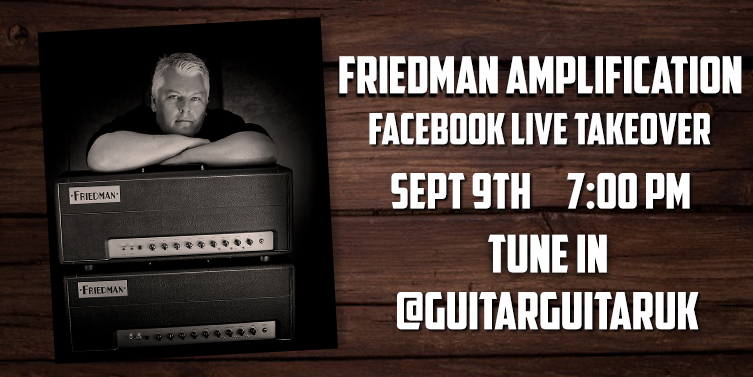 From the legendary roar of their amps to the slick smoothness of their guitars, Friedman are masters of their craft. The Friedman sound has become one of the most sought after in rock music and rightly so - their distinctive gain channels have such a satisfying growl to them that they can turn any guitar into a wrecking ball of sound.
Recently, even their more affordable offerings such as the BE Mini have blown us away. Unbelievably, they've managed to fit that huge tone into a tiny solid state amp head and its pretty amazing how good it sounds for its very reasonable price! We can't get enough of their gear and since we're constantly reaching for their guitars, amps and pedals, we thought it was time we really took a dive into what the brand is all about.
How to Get Involved
On the 9th of September at 7:00PM, we have Dave Friedman himself joining us on our Facebook live stream to discuss his huge range of gear and help us to desmystify just why it sounds so good. Dave is a true tone seeker who only builds products he really believes in and we can't wait to get an insight into his process. Join us as we chat with him and remember to drop any questions you have in the comments so we can get you involved!
Click here to visit our Facebook page and tune in