Choosing a BASS RIG
Published on 18 October 2021
Every guitarist should also play bass.
How's that for a statement? It's one we believe in though, for a number of reasons. Playing another instrument helps you understand its role in a musical context, for one thing. For every player who reckons the bassist is only plugging away on the root notes of each chord, taking the time out to actually get involved with the instrument will be a revelation.
Bass playing is a subtle fine art (well, not always), and, let's not forget, tons of fun! Let's face it, whatever a guitar player or keyboard is doing, it's not a 'G' chord until the bassist plays a G and says so! Bass playing is generally thought of as a supportive role, but there are so many examples of bassists who push the art (Flea, Chris Squire, Tony Levin to name but a few) bringing broad new horizons for the ambitious bassist. It's really what you make of it, just like any other instrument.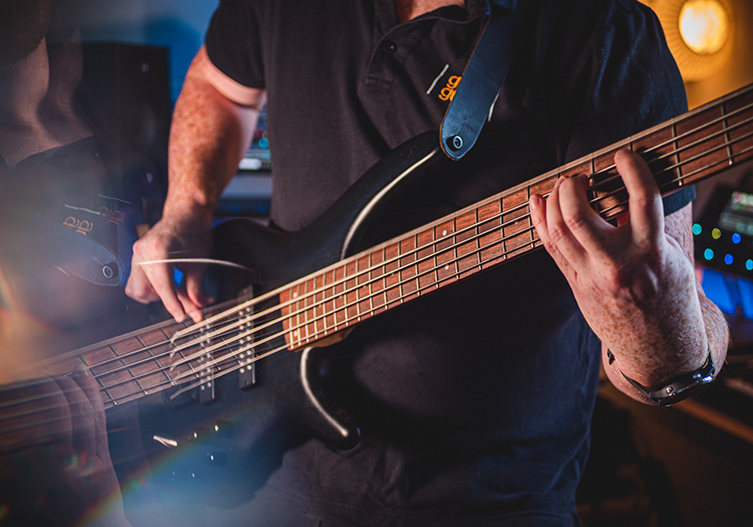 Today, we've put together three bass rigs for different practical tasks. Firstly, there is an Affordable rig, for new musicians and also for guitarists transitioning to bass or requiring a bass rig for their home recordings. Next, we'll show an All-Purpose rig, full of quality but relatively affordable equipment that will serve well in all circumstances from bedroom to stage. Finally, we've put together a Pro/High-end rig, for players who want to go in right at the top, with the finest equipment available. Each rig will include a bass (sometimes an alternative choice too), an amp and an FX unit.
That's it: simple! Let's just jump in and check out these rigs...
Affordable Rig
If you are just starting out on your bass journey - whether you're a musician already or a complete greenhorn - then this is where to begin. With maximum bang for relatively little buck, you'll be able to practise, improve, and integrate bass playing into your life.
If you're a songwriter, the equipment here will let you add real bass playing to your existing recording setup: no more bad samples!
So first up, let us check out basses themselves.
Ibanez GSR 180
Ibanez are one of those brands that are easy to recommend since their quality levels are consistently high, regardless of the price point. Their entry level instruments are easily good enough to take anywhere and use in any situation, so if it's a budget workhorse you're after, this Ibanez GSR 180 is a superb place to begin.

This bass has a full 34" scale length (more on this in a second), but because the neck is so slim and speedy, it's a breeze to play. The body, which is Ibanez's own design, is compact and comfortable, so players of all sizes should get on well with this shape. A pair of single coil pickups deliver a sound that's flexible and classic, with two volume controls (one for each pickup) allowing you to have more of one pickup's sound and less of another if you want, which opens up creativity.
Cort Action Junior Bass
An alternative to the Ibanez could be this Cort model, which offers a shorter scale length. What does this mean? In a nutshell, the neck is a little shorter. The scale length (the distance from the first fret to the 12th) is a full 4 inches less here than on the 'standard' size you'll see throughout the rest of this article. A shorter scale length means that this Cort Action Junior bass has an entirely different feel, and is a great choice for those who reckon than most basses are just too big! These are not ¾ sized or anything like that, so everything else is full-sized. Many pro players just prefer the slinkier feel of a short-scale bass, and you may too! If goes without saying that smaller players will also get on better with one of these, but it's all a personal choice.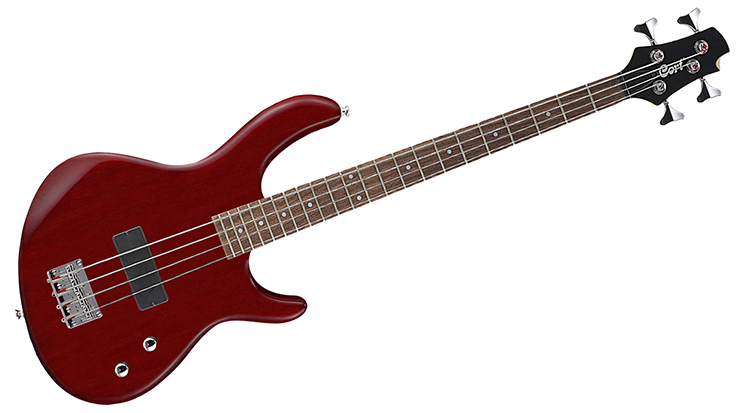 Aside from that difference, this bass sports a single pickup, instead of two on the Ibanez. Again, this is a preference thing: the single pickup is actually a more powerful example, so you may get a bigger, fatter sound with the Cort than with the Ibanez, but you won't have as much control over that sound since there is no double-volume control happening here.
Cort make more instruments than almost any other company in the world, including 'shadow-building' for quite a few big names. That alone is enough to suggest the quality here is going to be excellent for the price.
Now for the rest of our affordable rig, let's check out an amp and FX unit!
Ampeg Rocket Bass RB-108 Amplifier
Ampeg are the most widely known brand in bass amplification, with their towering SVT stacks being seen on stages across the world for over 40 years. It's good, then, that they pay just as much attention to their small bass combo amps as they do to their top-end enormo-rigs. This little chap here provides great proof.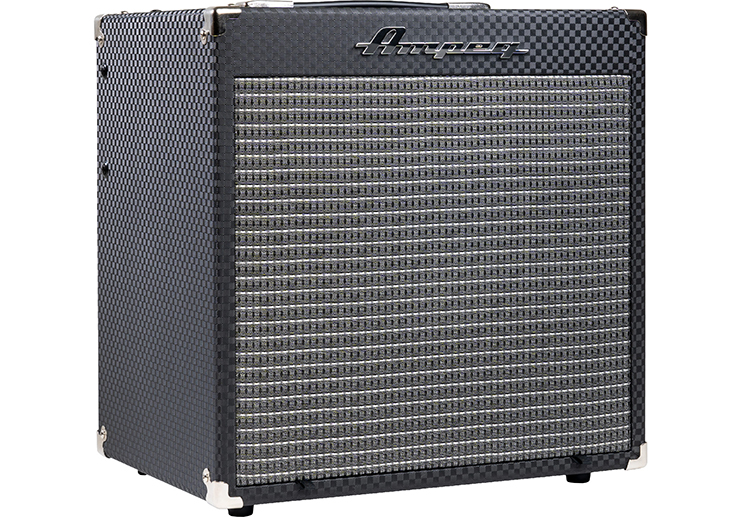 The Ampeg Rocket Bass RB-108 is a defiantly old school combo for those who just want to plug in and make some grooves. You have a straightforward row of controls to dial in your preferred tone, along with the rather excellently-named 'Super Grit Technology' button to unleash some primal overdrive! Mini-jack inputs let you plug in headphones and devices for backing tracks.
This amp is just the ticket for playing in the house: it's small enough (but not too small) to exist in your home without becoming a burden, it looks the part and it sounds great.
Zoom B1X Four Multi FX
Zoom have long been the champions of impressive, affordable tech for musicians. This little stomp box may look unassuming enough, but it packs quite a comprehensive punch. Grab two standard instrument cables, plug one from your bass to the input of the Zoom, and another from the output of the Zoom to your amp (or computer, or indeed headphones) and you're away!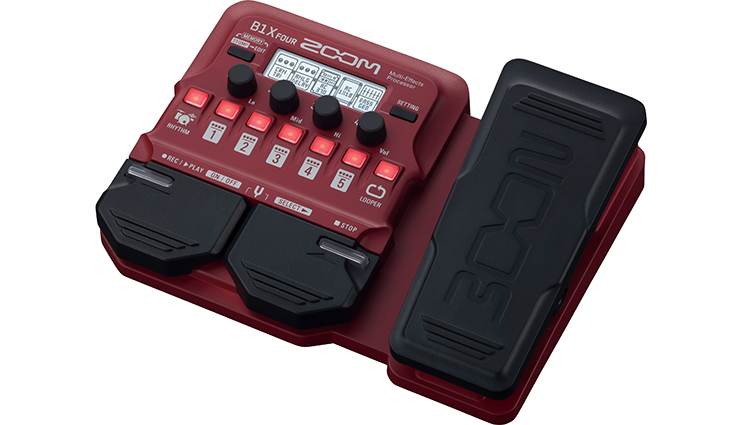 We picked this unit because of various goodies that lie below its bonnet: there are 70 different effects on board, and you can change the order in which they operate virtually, just like reconnecting individual stomp-boxes. This means you can be creative with a number of different elements and build entirely new sounds! On top of this, there is an onboard drum machine, so you can play along to beats and they come out of your amp alongside your bass sound. Very cool!
There is an expression pedal too, for real-time control over certain aspects of your sound, and an all-important built-in tuner, too. Did we say that's the most important 'effect' there is? It is!
So, that is our entry-level affordable rig. It puts a lot into your hands for not too much cash and will hopefully inspire many hours of low-end fun. Next up: our all-purpose bass rig.
All-Purpose Bass Rig
This rig is for those of you who may already be on your path to bass greatness. You may already play and are now at the stage of requiring quality kit that can brave the rigours of the studio, rehearsal space and tour bus! As with our first rig, we'll include an alternative instrument and include an amp and FX pedal.
Fender Player Plus Jazz Bass
They are the biggest name in the business and they are the actual inventors of the electric bass as an instrument. Fender basses have appeared on more recordings throughout history than any other brand by quite some margin, and they pretty much define the instrument via their Precision bass and Jazz bass models.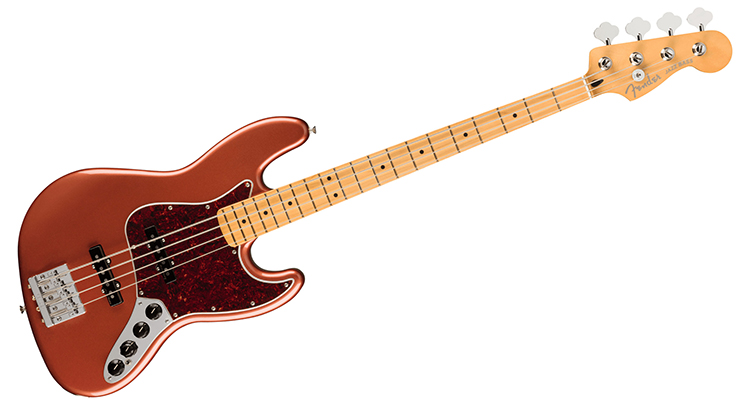 Let's pick them for this section, then!
We've opted for the Jazz bass model from Fender's Mexican-made Player Plus line. The Jazz bass is arguably easier to play for most, since it has a slimmer neck (compared to the Precision bass) and comfy offset body. The Player Plus series is all about pouring on the special features, and this lovely model comes with a set of noiseless pickups (that's background noise, smart guy) and an active 3-band EQ. This means you put a 9v PP3 battery into the slot in the back and use the control knobs to dial in some pretty powerful treble, mids and bass! Experience has taught us just how handy an active EQ can be, especially onstage: you'll not have to fumble about with pedals or amp settings when you can just reach the requisite knob and boost or cut to your heart's content! Just remember to remove your cable from the input or you'll drain the battery!
Sandberg Electra III TT4
Sandberg are normally thought of as a high-end brand, used by the likes of Rammstein and other arena-trotting bands. Surely they don't make affordable basses? Well, they kind of do, yeah! Check out this model from the Sandberg Electra range! It's put together in Sandberg's Germany headquarters after the parts are sourced from Korea. This best-of-both-worlds angle puts all of the Sandberg build quality in your hands for a scandalous price! These are , as Sandberg themselves say, basses for life: the quality is excellent, as is the build and final finish. For under a grand, it's hard to see who could beat these.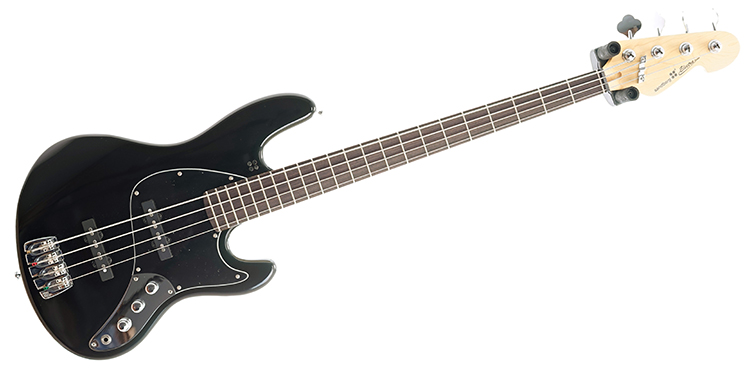 Design-wise, it's Sandberg's characteristic take on the almost-Fender outline, with a pair of specially designed single coil pickups and an active EQ on board to do the business. We're really quite impressed at how much bass you get here.
Okay, with either of those basses, you can take over the world! You may, however need help to be heard, so let us delve into the world of amps 'n' pedals once again, and see what we think is a great shout for the touring bassist in today's world.
Ampeg Rocket RB-115
We're sticking with Ampeg for this one. Bassists playing in venues of various sizes need a flexible, effective amp and this 200 watt bad boy delivers. We were attracted to the fact that the Ampeg Rocket RB-115 is eminently liftable at only 15kgs, and to the inclusion of a balanced DI output. Bassists often 'go straight to the desk' at gigs, and the XLR output on the back of this amp will let you do just that.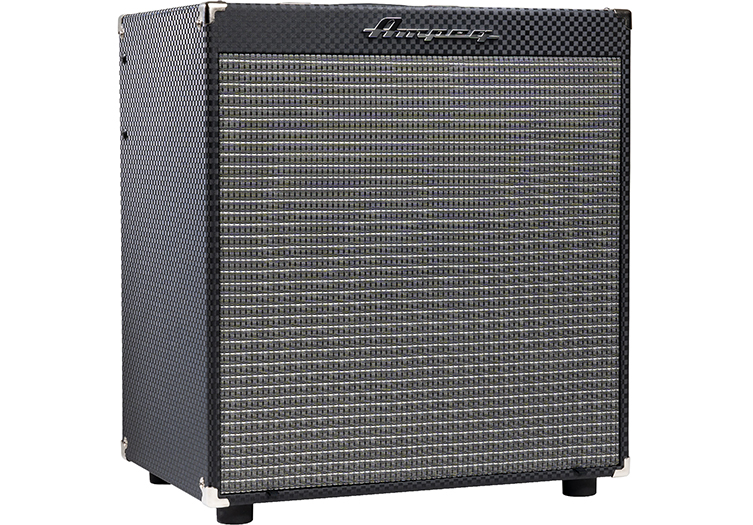 The mad 'grit' section onboard the previous Ampeg we looked at has been enhanced here with a set of its own controls, so you have more say over how much growl you add to your vintage-flavoured Ampeg tone. For an amp that ticks a lot of boxes with style and verve, this gets our vote.

Tech 21 Sansamp Bass Fly Rig
Fly Rigs are awesome. It's such a great idea: a narrow tough strip of metal, filled with the most essential tone-shapers and effects you could need, all ready to plug directly into an amp, PA or computer and give you lots of tone. As an effects unit, they are great; as a focus for your main tone, they are wonderful; and as backups for your 'main' rig, they are lifesavers.
Tech 21 are the original analog guys, builders of classic pedals like the GTR 'amp in a box' for guitarists. They've long been the main choice for bassists who DI, and the term 'Sansamp' carries its own weight in the music world. This bass-specific model, the Sansamp Bass Fly Rig, gives you a fine selection of the stuff you actually need at your feet (compressor with boost, the Sansamp module itself, an octaver with fuzz and a chorus as well as a built in tuner), with brilliant quality sounds and zero nonsense.

We'd argue that many players may forgo the notion of an amp altogether if they have this, but, well, if you don't have access to a PA all the time, you need to play into something, right? The Fly Rig sounds excellent and will not only improve your sound quality hugely, it will be there to save your ass at gigs where you either don't have any control over which amps you use, or indeed don't have amps at all!
Those are our choices for a comprehensive all-purpose rig. Now, we reach the high-end choices, for the very best of everything!
High-End Rig
Sandberg Cali II Supreme 35th Anniversary
Well, if we were suitably impressed at Sandberg's lower-priced offerings, it follows that their top-flight models are having us reaching into our dusty wallets with sweaty, shaking hands. These Sandberg California 35th Anniversary Supreme basses are just superb. We're talking real luxury here: ebony fingerboards with oval inlays that match the custom Delano X-Tender pickups, a neck made from roasted Norwegian maple with 6 bolts in the join, a sumptuous quilted maple top over a European Alder body...the list goes on, and we can't stop drooling.

Pictures can tell a thousand words but they can't tell you how a bass feels or sounds. This one feels exquisite and sounds like smooth thunder. It's rock solid and elegant, with that lovely feeling that you're always in control, no matter how much mayhem you unleash from those pickups (you hear SO MUCH detail!). Sculpt your tones with the onboard active EQ and marvel at how impressionistic or how direct you can be with your notes.
There is only one question, really: blue or red?

Mark Bass CMD 121 Combo
For tone connoisseurs, Mark Bass is the home of 'hi-fi sound'. You'll be able to really hear what your instrument is giving out through a Mark Bass combo, and that's great news if you are investing in high-end gear.
This combo, though still relatively small, is plenty loud enough for any need you'll have of it, with loads of headroom built into the sound so that you won't endure squashed flatness of tone at top volumes. The amp weighs only 16kg, so it's an easy lift from vehicle to studio/stage door, which is a welcome piece of info for pretty much all old-school bassists!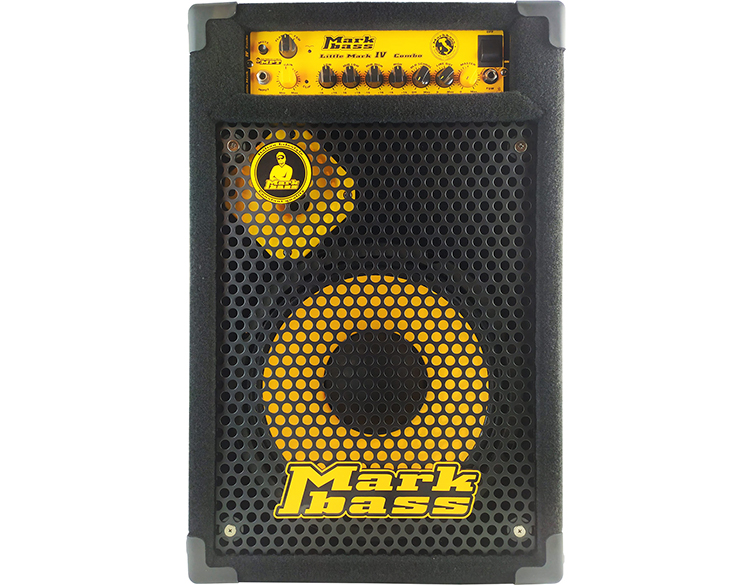 Talking of old-school, there's a cool switch on here called the 'old school filter' which takes out a portion of the high end for a more vintage tone. There's also a 3-way rotary for the mid-range and a 4-band EQ on the front for getting super-specific with your sculpting.
Whatever situation you find yourself in, you'll be glad you have this Mark Bass CMD 121 combo with you.
Line 6 Helix Floor
Who says guitarists get to have all the fun? Line 6's jaw-dropping Helix is as useful for the bass as it is for guitarists. Put simply, the Helix is an enormous powerhouse of digital signal processing, and how you utilise it is up to you. There are a myriad of modelled bass amps, cabs and impulse responses to be had, either included in-the-box or available online. Players like Billy Sheehan have presets based on their personal rigs, and you can have them too!
If you like being in control of your sound, the Helix Floor (the flagship model of the Helix range) gives you power to the nth degree. A dizzying level of control for the elements of your sound (arranged as moveable and deeply editable blocks) exist in a virtual world that operates wholly like the actual one, and all of the sonic goodness you need can be processed and sent out via the exhaustive outputs in the back. You can replicate countless bass rigs and have them saved in the Helix for instant recall. You can do away with amps altogether and just travel with this and your bass. The power is in your hands and it is glorious.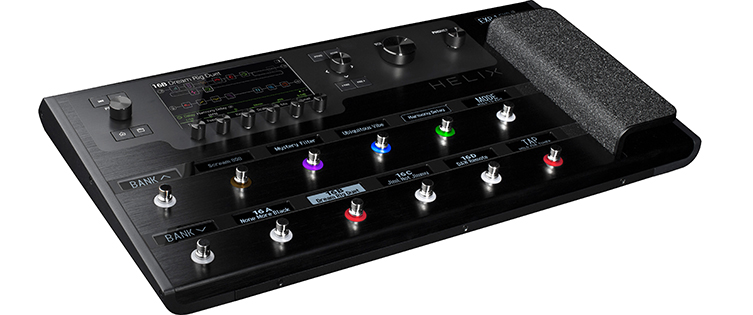 A Bass For All Seasons
We now reach the end of our brief and highly subjective trek through the world of bass equipment. How did you fare? Did you find some inspiring ideas? We hope so.
We haven't included items like cables and picks since we feel that they are tangents that could have spun us off axis into the gear netherworld, and our grip is tenuous as it is! We've checked out some amazing bits of kit, and hopefully proved that, whilst there is definitely a bass out there for every player, you do not have to spend big in order to sound big. The expensive stuff is champagne, the best there is, but the more humble stuff can still kick out the jams. However you do it, just make sure you do it! We'll be here, as always, to lend a helping hand.
Ray McClelland