What is an Alvarez Masterworks Guitar?
Published on 28 April 2022
Masterworks is not a term that has been thrown together quickly. It is a phrase that traces its roots all the way back to the beginning of the Alvarez story. The earliest Japanese Alvarez-Yairi guitars proudly sported a line called the Masterworks. Fine craftsmanship and materials are still a core ingredient in this run of instruments, and the name reflects a dedication to Alvarez's commitment to these fundamental components of their guitars. The production line for the Masterworks range is now based in the main Alvarez factory in Asia and was developed by Chris Meikle and the R&D team at St. Louis Music. You can read more about the Alvarez story here.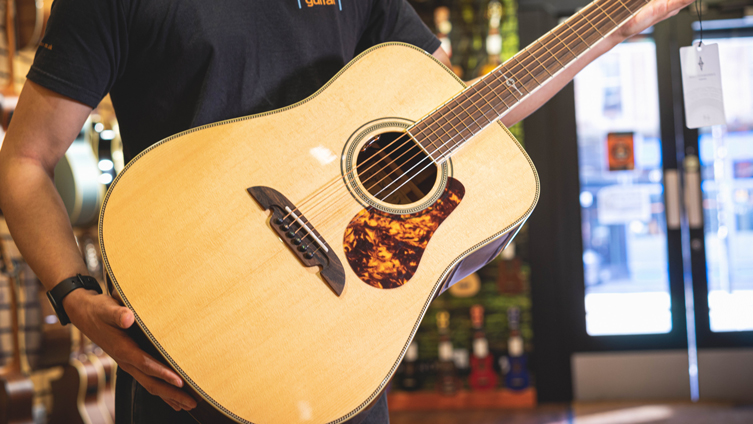 Every single model within this range consists of an all solid wood construction. Solid wood instruments offer you the fullest range of harmonic content from the carefully selected woods. With Alvarez's in-depth knowledge of acoustic guitar construction, they have developed their own in house techniques to amplify these qualities. Another huge advantage to an all solid wood instrument is its ability to age pleasantly. The chemical makeup of these solid materials changes over long periods of time, resulting in the pleasing sonic qualities that guitarists often strongly desire. The Alvarez team has given their guitars a kick start by curing them with traditional ovens and modern thermo-kilns.
The Masterworks lineup consists of eighteen models that utilise a mix of high-grade spruce and mahogany tops as well as mahogany and rosewood back and sides. The range expands further with the Masterworks Elite, which sees six additional models that feature spruce and walnut tops as well as all walnut back and sides. The Elite models are often found with Pau abalone purfling and slim bevel armrests. In this range, you can also find the addition of an LR Baggs Stage Pro or VTC system with Element pickup.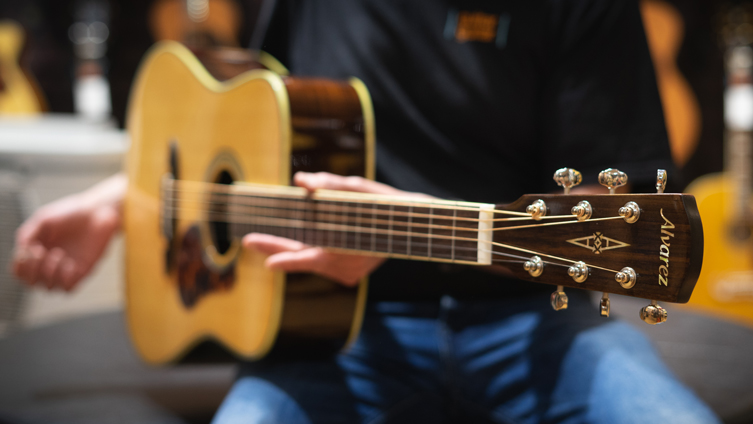 A broad scope of body sizes has also been assembled to give you a comprehensive selection that will be sure to fit any player or style. These classic shapes include Dreadnought, OM, Parlor and Grand Auditorium.
The Magic within
Give a terrible cook world-class ingredients, and you can still expect a pretty disappointing meal. Alvarez is the Gordon Ramsay of the acoustic world. They know how to put a guitar together and get the best out of their ingredients. Their secret sauce is their carefully thought out bracing system that they call the FS6. We think it deserves a more epic name like "the brace your face system", but nonetheless, its design is simple genius.
At its core, it is a forward shifted X brace with scalloped tone bars. Sounds tasty, but what on earth does it mean? Simply put, the axis of the X brace is closer to the soundhole and therefore creates a larger soundboard area which allows for more energy and vibration to be harnessed.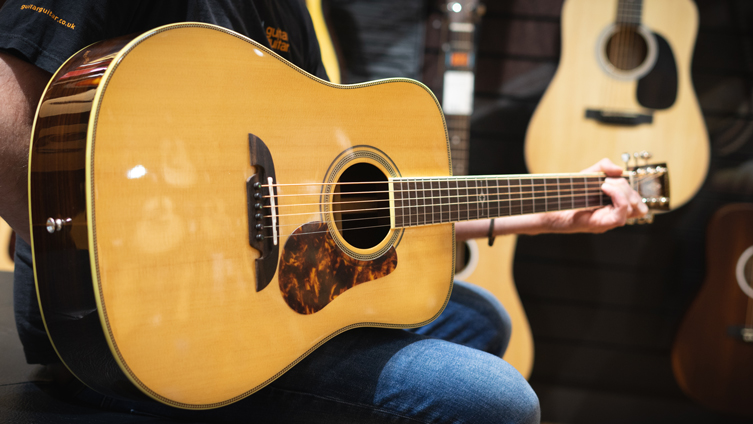 Now back to those all-important ingredients. Because Alvarez exclusively uses AAA grade tops, it allows them to construct them much thinner. Thinner tops mean enhanced performance. Combine this with the FS6 bracing system, and voilà, you have a mouth-watering dish ready to strum.
What sets them apart?
Alvarez has a rich history of guitar construction that dates back half a century. Over this time, they have constantly strived to improve their building methods whilst simultaneously reducing the cost of creating their instruments. The result is a nearly unrivalled quality to cost ratio. Their ethos is enshrined in seeking the best quality at every price point. This is a company that has withstood the tests of time and has used its many years wisely to further advancements in its construction abilities.
Alvarez guitars speak for themselves. Packed full of innovation, they are workhorse instruments. An example of these innovations is the increased angle headstocks and bi-level bridges that work in tandem to increase string tension by making the break angle of the strings from the saddle to the top more acute. Every single decision aims to enhance the performance of the instrument. In this case, the increased tension enhances the sound, feel and response, which is also heightened by the use of real bone nuts and saddles across this range.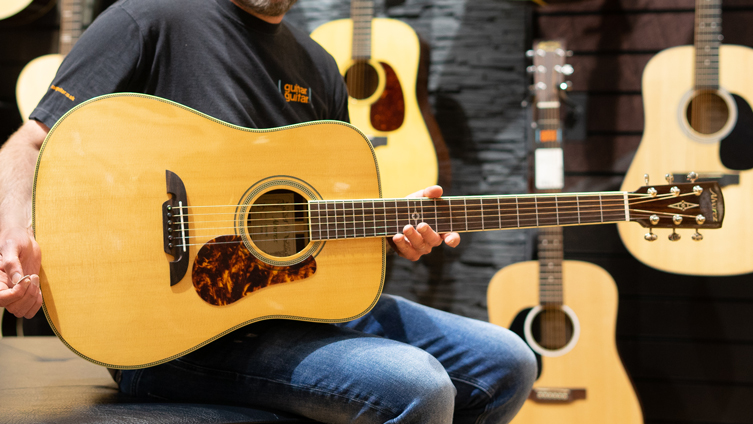 All in all, the Masterworks range of guitars aims to deliver world-class quality through the use of high-grade materials and expert construction techniques. If you are seeking bang for your buck, then an Alvarez needs to be on your list of guitars to try when you are next in store.