What is a Martin Custom Shop Expert?
Published on 08 June 2022
Buying a Martin guitar means buying into the very history of guitar music. No other brand has the heritage, the influence or the authenticity that Martin brings to players. As we know, for well over a century (nearly two, in fact), Martin has been the first and last word in quality acoustic guitar making. If you're looking for a lifelong six-string companion, Martin will undoubtedly be the first brand on your shortlist.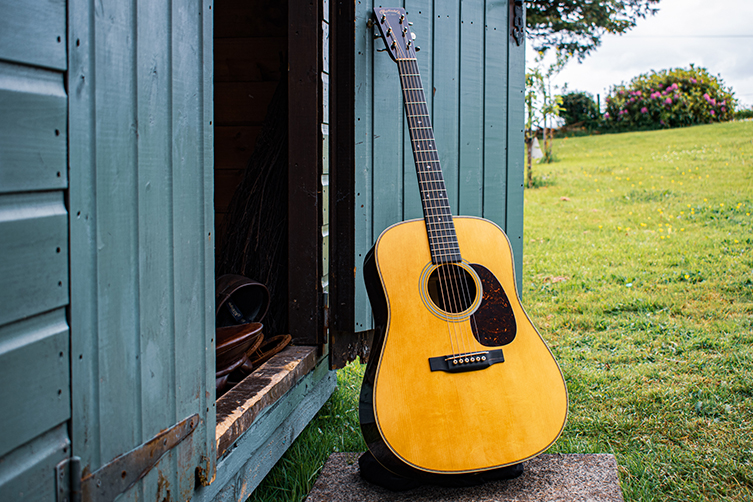 Martin and guitarguitar
Since guitarguitar started trading eighteen years ago, we've been passionate and committed Martin dealers. We've always made it a priority to keep in stock the largest and best selection of Martin guitars available anywhere, from affordable X-series models to timeless classics and Custom Shop pieces.
All of our staff love the brand and are able to offer the best service - both before and after purchase - around. They have the expertise and product knowledge to ensure you meet your perfect Martin guitar when you visit us.
Because of this, guitarguitar has been given the rare honour of becoming a Martin Custom Shop Expert dealer. Less than 30 dealers on the entire planet have been bestowed this honour from Martin themselves, and we are proud to be associated with what we feel is one of the most significant guitar brands in the world.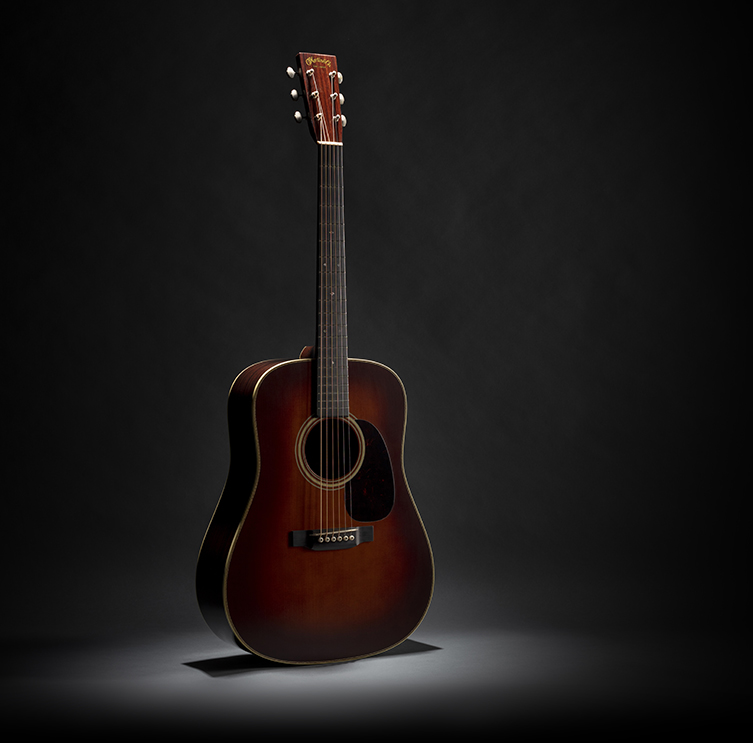 Martin Custom Shop Expert
So, what does it mean to be a Martin Custom Shop Expert? More to the point, what does it mean for you, our customer? Well, there are two main benefits to visiting us as fully authorised Martin Custom Shop Experts.
Firstly, our staff are fully trained to take you through the process of choosing, spec'ing and ordering your own Martin Custom Shop guitar. If you've always dreamt of a specific collection of specifications for your perfect, one-of-a-kind Martin guitar, we can bring you into the process and assist you through it all, from inception to completion. Such a special purchase demands special service, and we're here to give you exactly that.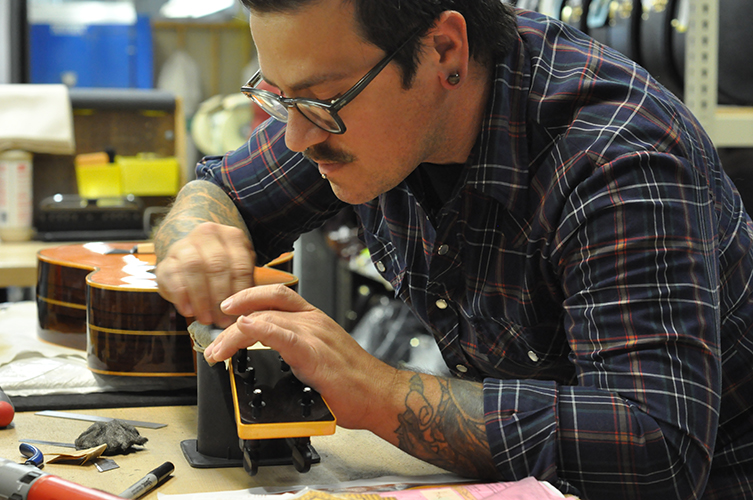 Secondly, as Martin Custom Shop Expert dealers, we are able to offer instruments that just aren't made available to other Martin dealers. Some of these Expert dealer exclusives will even contain features that are not available on any other Martin guitars at all, so when we say exclusive, we really mean it! For Martin fans, collectors and admirers of top-quality acoustic guitars, this is exciting news!
The Martin Custom Shop
Like many top-end guitar manufacturers, Martin have a boutique custom shop department, from where their most gilded and rarefied instruments are produced. Housed on their own floor within Martin's Nazareth, PA premises, the Custom Shop is exactly the type of dream factory you'd hope for them to be. In this special place, gifted luthiers and decorative artists take their customers' wildest guitar dreams and make them a reality, day in, day out.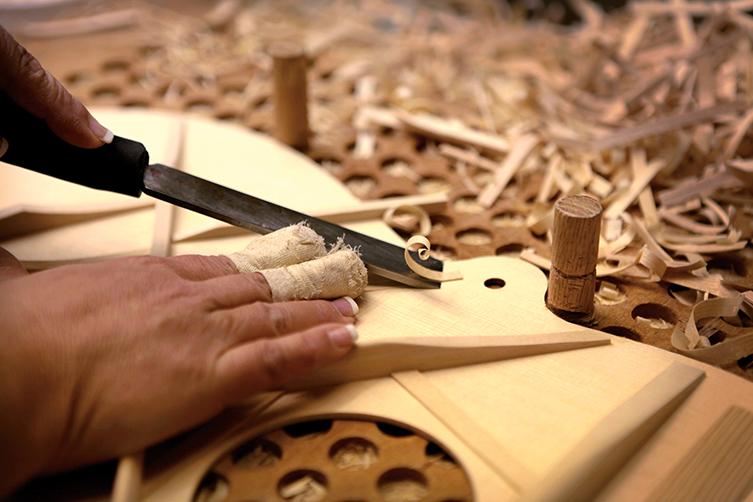 What would your dream Martin be? For some, it's a matter of having a historically accurate build of a fabled 'Pre War'-era dreadnought or 000, made the same way they used to, using hide glues and time-consuming cloth strip construction. These methods ensure authenticity for Martin fans who love the history and mythology of the brand, and who want an example of their own made from the ground up.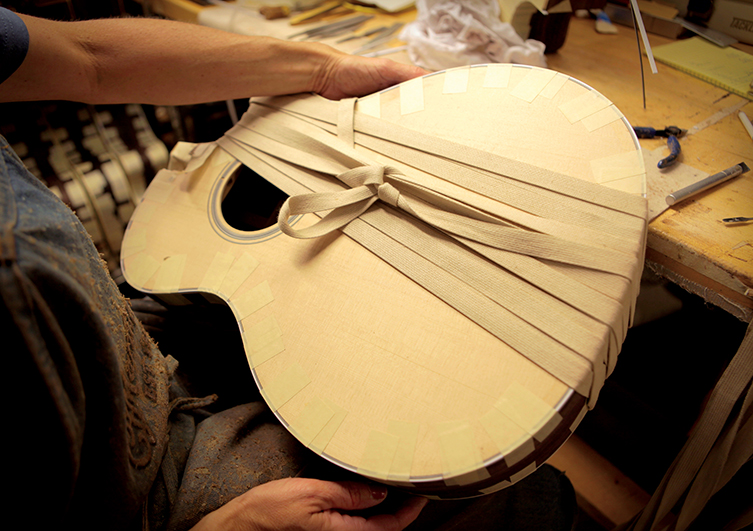 For others, it's a matter of dreaming up the most attention-grabbing, ornate and ostentatious iterations of their favourite Martin model - historical or contemporary - and seeing that vision built to the highest possible standards. Inlay work, exotic woods, purfling, extra ornamentation…it's all available for those who want it.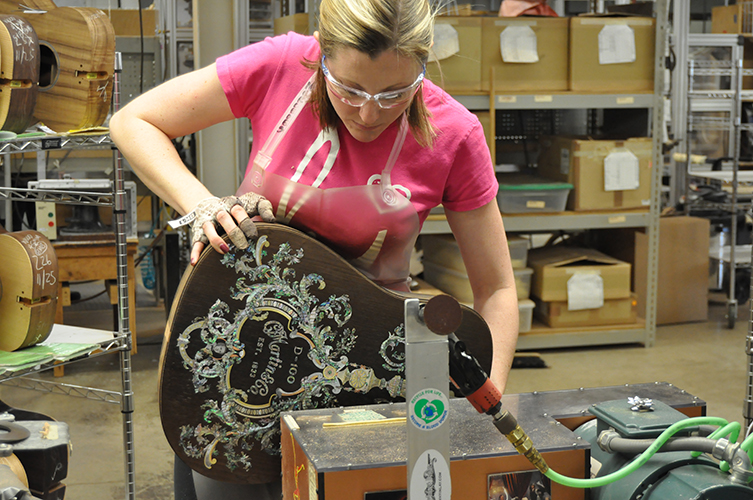 Between these two ends of the spectrum lie the desires of most players. We all prize authenticity, and we all want good looking guitars, for sure. Choosing and spec'ing a Martin Custom Shop instrument allows you to determine how much of each you get for your own guitar.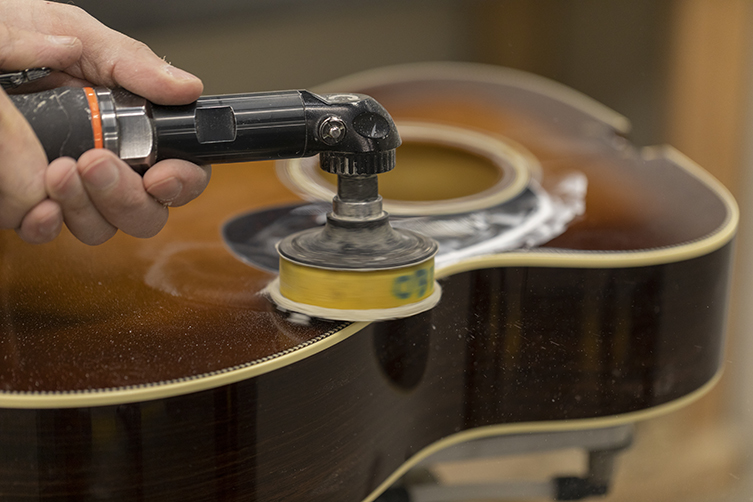 Martin Custom Shop Expert Guitars
As mentioned earlier, on top of one-off custom orders, Martin Custom Shop Expert dealers like ourselves have access to special editions of guitars that are not available to regular dealers. Today, we'd like to show you a couple of fine examples of such guitars, all of which are (at time of writing) in stock!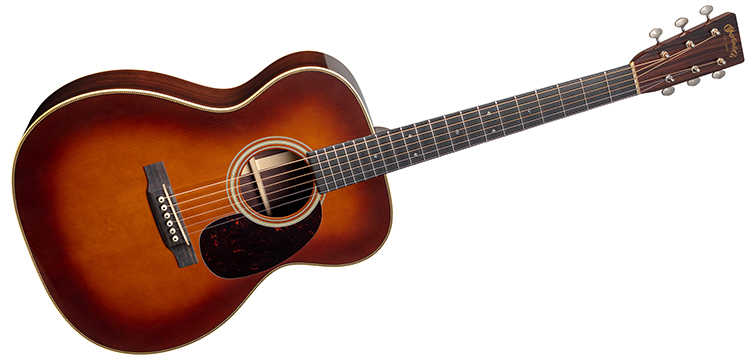 Both are 28 Series models, and we have a 000 and a dreadnought for you. Both styles are Martin originals through and through. First up, the Martin Custom Shop Expert 000-28 1937. The 'triple-oh', as it's known, is an enduring Martin classic. Smaller and narrower in body than a dreadnought, the 000 is close to what many makers consider an 'orchestral' shape. Popular with fingerstyle players due to a more focused tone that highlights individual notes, the 000 is a style almost purpose-built for blues and folk players.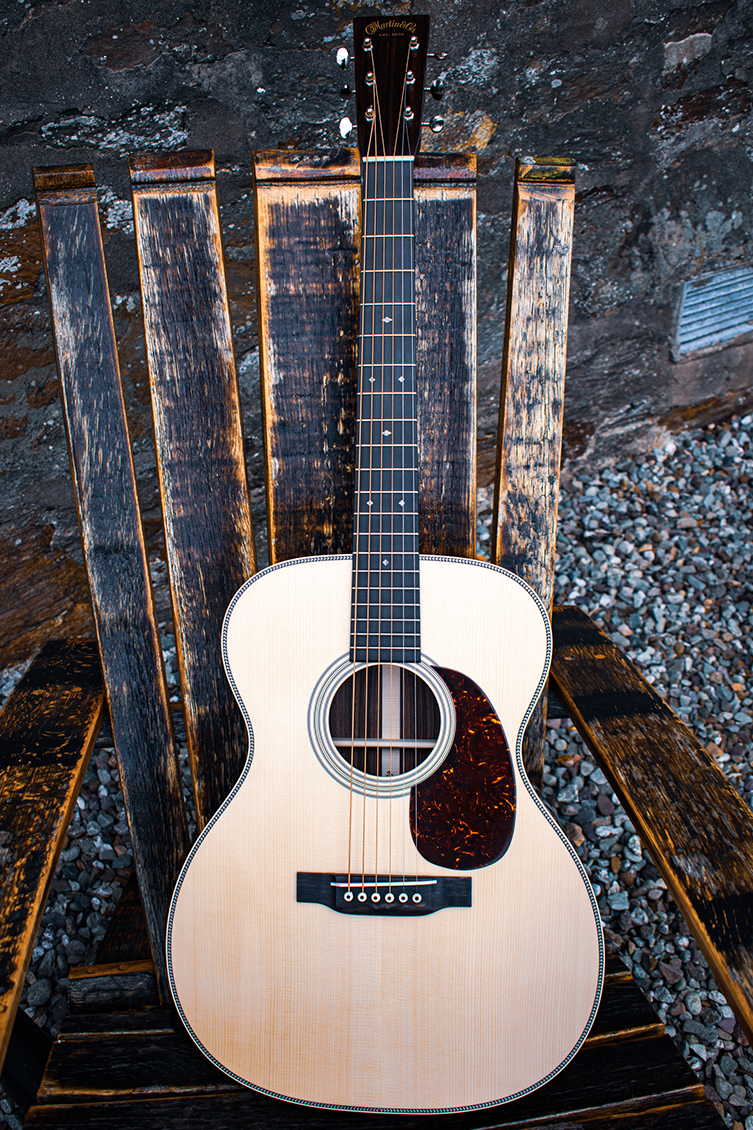 This 000 has a '1937' designation (as does the D-28 we'll look at in a second), marking it out as a model rich in historical authenticity. This begins under the hood, with hand-shaped scalloping on the bracing, which on this model adheres to a classic X pattern. The neck is shaped to a v-profile with a 1930's style heel, so fans of pre-war fingerpicking instruments will be instantly at home. The neck joins the body on the 14th fret on this particular guitar (not always a given on a triple-oh) and the scale length is a slinky 24.9", great for expressive string bends and bluesey double stops.
Today's dreadnought model is the sublime Martin Custom Shop Expert D-28 1937. The D-28 is a cornerstone model for Martin and indeed all acoustic guitar builders the world over. It's easily the most used (copied?) acoustic guitar design ever. The combination of dreadnought body (another Martin invention alongside the 000 style) and Spruce/Rosewood timber choice is one of the all-time classic acoustic guitar magic recipes. On both this and the 000-28, Martin have used absolute top grade Adirondack Spruce and East Indian Rosewood, making the ingredients list a veritable best of the best. Sonically outstanding and beautiful to look at, these woods offer up a perfect blend of punch, depth, sustain, sparkle and body.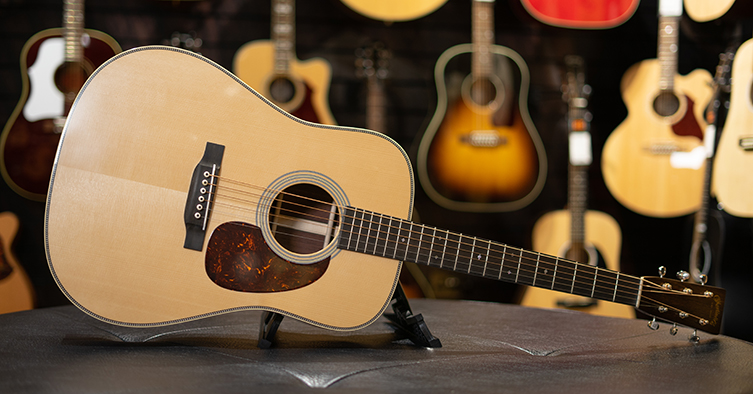 Of course, on a dreadnought, there's a lot more bottom end available than on the 000. Songwriters will love this D-28's natural EQ properties, which allow space for vocals, filling the gaps around them to great effect. Strumming is rhythmic and dextrous, but every style wins on this all-rounder.
The bracing inside this model is authentically shifted forward to make better use of the body shape, and the scale length is slightly longer than the 000-28, at 25.4". It's classic Martin all the way, basically, and justifiably magnificent for it.
Each guitar is offered in either a natural finish or a beautiful vintage Ambertone, plus you can also choose whether that finish is a proprietary low gloss or Stage 1 Lightly Aged.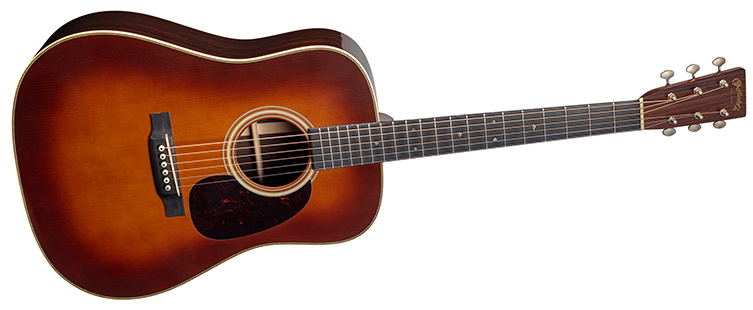 Stage 1 Lightly Aged? Yes, this is an example of an option that can be offered only through Expert dealers, so it's not available on non-Expert guitars, nor can it be had from non-Expert dealers.
Great, but what is it? Well, it's a light and wholly authentic ageing process: a very fine, delicate application of sympathetically applied cracking and crazing to the finish. Stage 1 Ageing keeps away from the more obvious, heavy-handed battle scars you see on more overtly 'reliced' instruments, instead opting for a look and feel that's more in line with a guitar that's been kept in its case and tucked under the bed for decades. The process is labour-intensive, but the results speak for themselves in terms of both beauty and authenticity.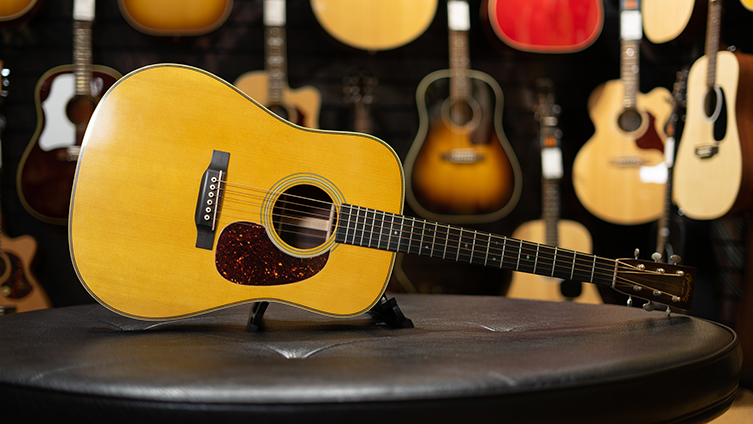 Heritage, Exclusivity & Unmatched Quality
Martin Custom Shop Expert guitars are created for players and collectors who appreciate the joy, prestige and sonic depth achieved by only the highest level of build. The quality here is quite unmatched, and each guitar is a stunning example of guitarcraft.
Martin have a heritage like no other builder, and these instruments are from their most exclusive stable. If you love acoustic guitars, you love Martin guitars. If you love Martin guitars, then their Custom Shop is the place for you: it is assigned and designed to make your dreams come true. Ask an Expert at your local guitarguitar store today about our Martin Custom Shop Expert instruments, or indeed how to begin spec'ing your own custom made Martin guitar.