Peter Hook Q&A @ guitarguitar Glasgow - 28/07/22
Published on 11 July 2022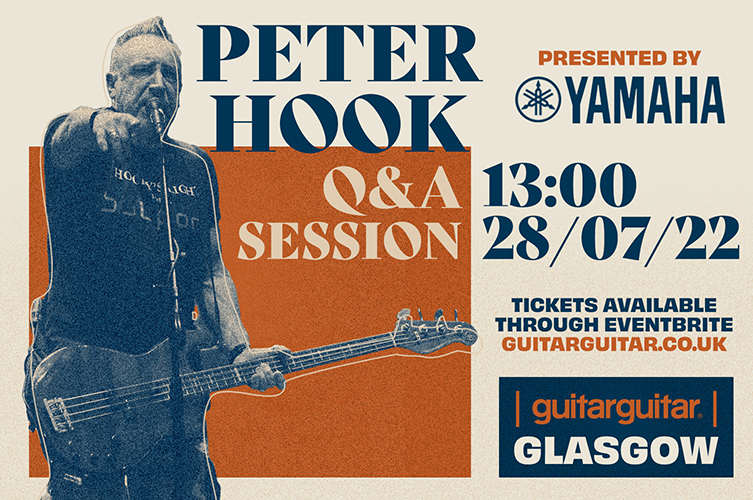 *This event is now sold out*
We have the immense (unknown) pleasure of being joined by the one and only Peter "Hooky" Hook in our Glasgow store for a Q&A ahead of his gig, Joy Division: A Celebration.
A true bass guitar hero, Hooky carved out a place for himself in the annals of history for his iconic bass riffs and tones across genre defining bands Joy Division & New Order. Ahead of the Barrowlands gig where Hooky and his band, The Light, will be performing the iconic Joy Division albums Unknown Pleasures & Closer in full, with a New Order set included too!
The Details
On the 28th of July, Peter Hook will be hosting a Q&A in our Glasgow Bass Department. Things will kick off at 1pm and will last until 2pm - if you have any burning bass questions, or just fancy learning a thing or two from a true legend, don't miss this!
This event is FREE - secure your place now as tickets are expected to fly out.