Meet the Maker - PJD Birmingham
Published on 13 September 2022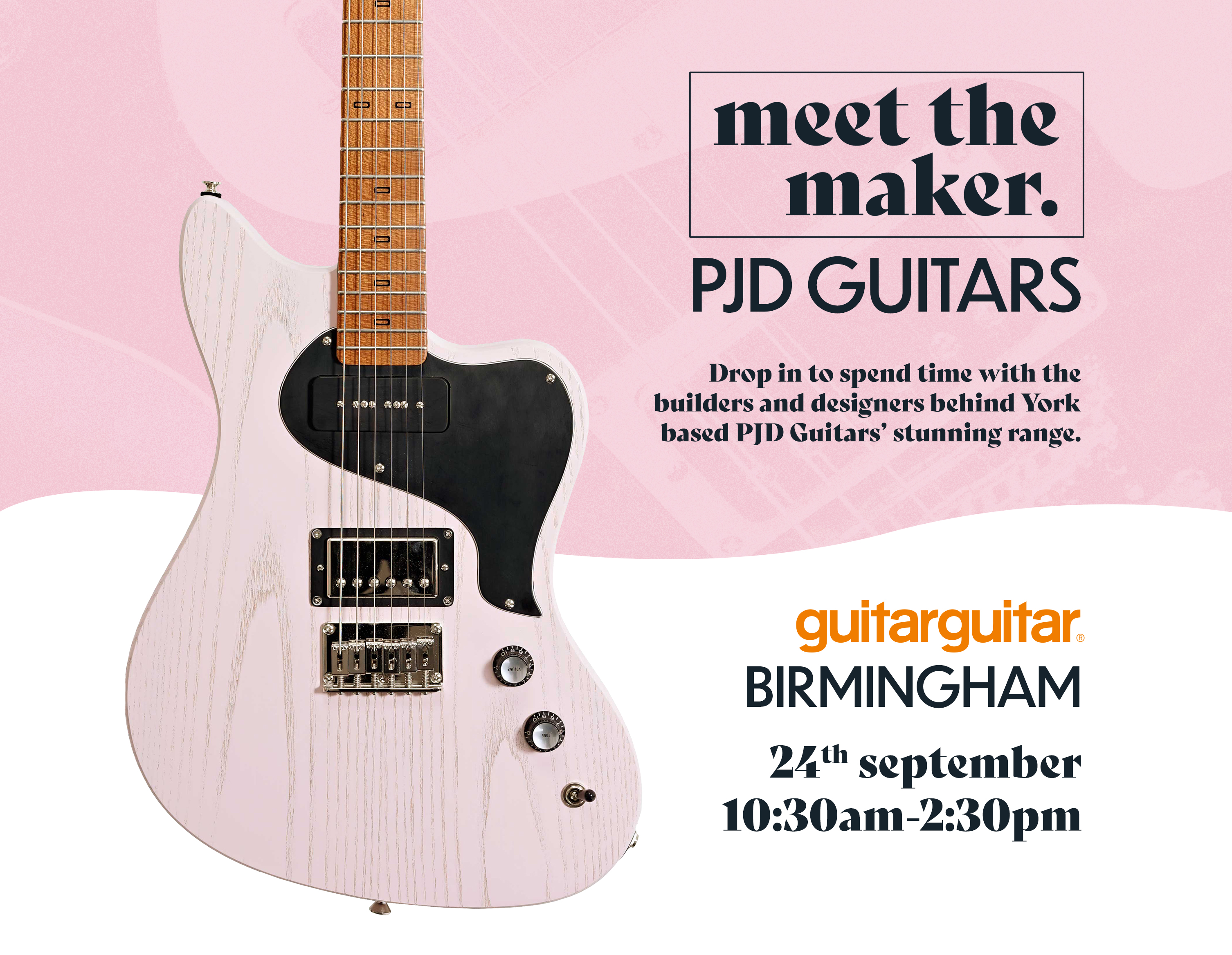 Coming to our Birmingham store, get up close and personal with the designers and builders from PJD Guitars with at our exciting 'Meet the Maker' event. The PJD team will be there to chat about their brand, answer any questions you may have, and assist you in trying out their fantastic selection of guitars.
PJD have been making a name for themselves through building quality boutique guitars since their launch in 2010, earning outstanding reviews from Guitarist Magazine. Their handcrafted range of guitars have seen the York-based builder stand out in the guitar world. We'll have a variety of PJD models to showcase, such as the St John Standard taking an offset shape and introducing their own retro aesthetic to create that signature PJD look!
The Details
We'll be kicking off our event at 10:30am in our Birmingham store until 2:30pm alongside our D'addario Restring event! So get yourself over on Saturday the 24th of September (24/09/22), check out some awesome boutique guitars built by the team at PJD Guitars and get your own guitar restrung for no cost at all by our friends at D'addario!